Non-battle casualties of Armed Forces of Ukraine in ATO zone exceeded battle casualties in 2016. The Ukrainian government does not like to advertise these cases; thus, general public have a vague general idea of the situation. Ukrainians do not fully understand what non-battle casualties mean and what causes them. The fact that official sources either do not mention non-battle casualties or add them up to battle casualties makes the situation even more complicated.
UCMC publishes an abridged version of the article from Ukrayinska Pravda.
Speak nothing of non-battle casualties
Over the last year, 211 Ukrainian soldiers were killed in action in eastern Ukraine. The data account for casualties suffered by the Ukrainian army during hostilities. According to the official information from the Ministry of Defense of Ukraine, non-battle casualties exceeded battle casualties. Defense Ministry also provides the causes of these non-battle casualties: suicide – 63, murder – 30, traffic accident – 18, poisoning (alcohol, drugs, etc.) – 10, careless handling of weapons – 39, violation of safety – 4, illness – 58, accidents – 29, other cases – 5. The total number is 256.
Generally, various sources mention cases when non-battle and battle casualties are added up and cases when the cause of death is falsified. Checking the received evidence is very difficult. The issue of non-battle casualties proved to be even more closed than army weapons.
Ministry of Defence, General Staff, Military Prosecutor's Office do their best to avoid the topic of non-battle casualties. Military servicemen, doctors, and psychologists refused to speak openly about non-battle casualties either.
Misleading statistics
There are inconsistencies in open sources of statistics provided by various agencies.
After the Military Prosecutor's Office published the figure 1,294 in the summer of 2016, the number of non-battle casualties could only increase. Therefore, the Defense Ministry's latest data look strange, stating that they counted only 655 non-battle casualties in the Ukrainian Armed Forces over almost three years.
If we compare the 2015 data provided by the Defense Ministry and the General Staff, it turns out that there were 234 non-battle casualties over 2 months (October-November) in the Armed Forces. It is about 5 people per day, which is several times more than the average. This suggests that these two figures are questionable.
There are also inconsistencies in the Defense Ministry's statistics about non-battle casualties in 2016. In their official statements, the Defense Ministry initially indicated 256 non-battle casualties and a few days later, in response to another request – 232 casualties.
An attempt to get an explanation of the difference in statistics failed.
Why lie?
Instead, various sources explain why official causes of non-battle casualties are falsified. There are two purposes in such cases: either relieve officers and other servicemen of responsibility, or let families receive financial compensation.
Under the law, in case of serviceman's death his family has a right to receive a lump sum of 500 living wages (until recently it amounted to 600 thousand hryvnias). The money is not paid, if the serviceman died committing a crime or actions under the influence of alcohol or narcotic drugs, as well as suicide or other intentional damage.
In some cases, facts of suicide and death due to alcohol are hidden. Often this holds true for death of the serviceman who was serving honourably. Thus, the commanders somewhat pay a tribute to him.
However, there are instances of hiding the causes of alcoholics' deaths. The military show negative attitude towards such cases. "If it was an "Avatar" (as a drunken serviceman is called in the army), who did not do anybody any good and was a burden to the unit, and they are trying to heroize him, then, respectively, a negative attitude will appear," said Andriy Dolyk, head of Ivano-Frankivsk regional union of ATO members, former serviceman of 26th brigade.
The decisions to falsify the causes of death are collective, Dolyk explains, because these facts are known to doctors, commanders, military prosecutors and Military Law Enforcement Service.
According to Dolyk, since the second half of 2016 the facts of falsification have decreased. Primarily it is because the commanders have taken principled stands and do not try to hide non-battle casualties. However, the official response of the Ministry of Defense shows that only ten cases of non-battle casualties resulted from alcohol poisoning. Thus, almost all surveyed information sources agree on one thing: alcohol abuse is a major cause of most non-battle casualties.
Where does Ukraine rank in "22 Pushup Challenge"?
Unlike the Ukrainian army, the American army does not hide facts of non-battle casualties. Instead, they are researching them. They are spending tens of millions of dollars on these researches to do their best to reduce the number of non-battle casualties.
One of the outcomes of such researches was the flashmob "22 Pushup Challenge". The research revealed that in 2014, 22 veterans of the US Army committed suicide daily. Flashmob participants did 22 push-ups during 22 days. Thus, they tried to support veterans and draw attention to the problem.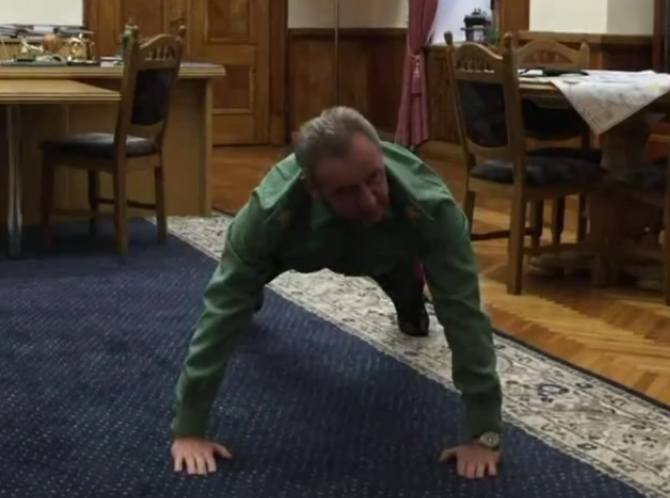 Ukraine has also taken part in the campaign. The Secretary of the National Security Council, Chief of General Staff, many officers and soldiers have participated in the flashmob. That is nice. But first of all, there should have been an honest and open conversation about the issues of non-battle casualties, in particular, suicides in ATO and after demobilization. Just so that we could know how many push-ups we need to do for the Ukrainian military.