Weekly Update on Ukraine
Issue 3 – 2017
January 17-23, 2017
Situation in the combat zone
Situation on the ground. Combat actions continue in eastern Ukraine. Compared to the previous reporting period (previous week) the number of militant attacks decreased by one third, Ukrainian combat losses decreased twice.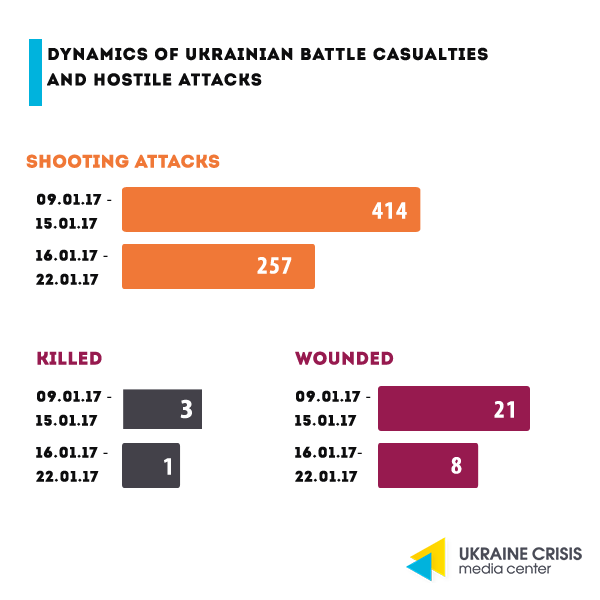 Russian-produced weapons.
Ukraine's Security Service discovered Russian-produced ammunition in the combat zone yet again. On January 13, a militant subversive group was trying to get to the positions of a Ukrainian army unit in Novoluhanske. After the attack was repelled, Russian-produced weapons and ammunition were found.
Chemical contamination. Alexander Hug, Principal Deputy Chief Monitor of the OSCE Special Monitoring Mission to Ukraine, pointed at a threat of chemical contamination to the entire Donetsk region in case combat actions near Novhorodske continue. According to Hug the chemical waste deposit of the phenol factory located in Novhorodske town is located right between the positions of Ukrainian army and militants. The positions have just 400 meters between them.
Schools in occupied territories. Occupied areas in the Donetsk region number about 100 thousand school students in a total of 537 schools. Twenty three schools have been closed down. The numbers were presented by Vyacheslav Abroskin, National Police Head in Donetsk region. In the current 2016-2017 academic year 563 schools are working in the government-controlled part of the region, offering classes to 150, 2 thousand school students.
Civilian bus attacked. In the morning of January 20 militants fired upon a civilian bus near Olenivka town located in the temporarily occupied part of Donetsk region. A civilian woman was wounded, reports ATO press center. The bus bears bullet halls overlooking the positions of Russia-backed militants.
Regaining of territories. Ukrainian troops advanced towards Stakhanov and took new positions earlier controlled by militants. The latter had seized the heights that according to the Minsk agreements were supposed to remain Ukraine-controlled, and thus came closer to the Ukrainian positions. After the additional memorandum to the agreements was signed, militants seized Debaltseve in violation of the Minsk agreements. Actions undertaken by the Ukrainian troops do not contradict Minsk, the military claim
Life in "DPR" and "LPR"
Night life in Donetsk. In times of active combat actions majority of locations in occupied Donetsk shut down. In 2016 they started reviving in dozens ranging from expensive restaurants and fancy clubs to Soviet-style cafeteria. Currently about 300 cafes, restaurants and clubs are working in the city. It is easy to op
en a restaurant in the "DPR" – several "taxes" are paid and some licenses are purchased. For example, alcohol license amounts to RUB 8,500(equivalent to EUR 314), permit to hold eight parties costs USD 10 thousand. There seem to be no problem with food or alcohol supply in the occupied city. Jamón ibérico ham, Italian cheese, sea food and expensive alcohol can be easily found. Gourmet products are mostly smuggled from government-controlled areas.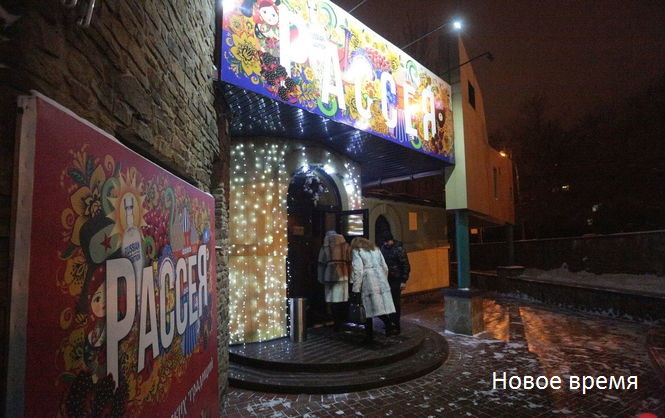 Photos of Donetsk in early 2017. Online Ukrainian media "Fourth Power" (chetvyortaya vlast) published a photo report from the occupied Donetsk. Commercial life in the city is gradually reviving. At the same time serious economic crisis is felt, people have become poorer. Construction sites are frozen. There is almost no advertising in the streets. Car dealers' offices and banks are closed. Closed shops are offering their premises for lease. Shops that were offering expensive products or services were the first to have shut down.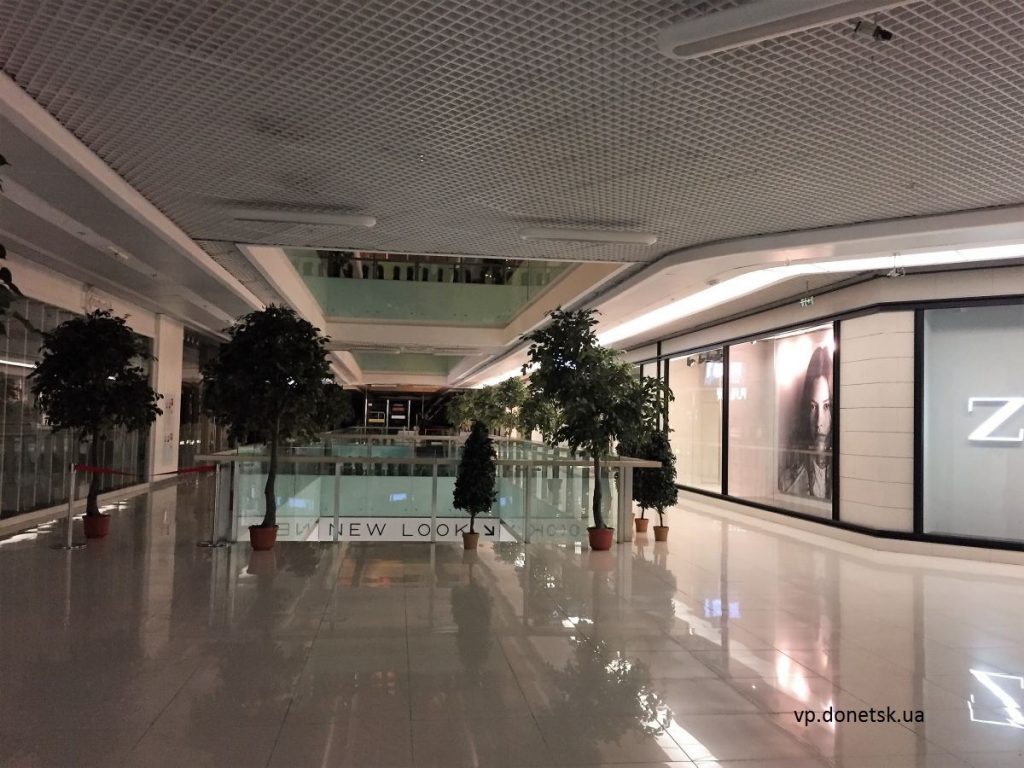 Donetsk blogger Stanyslav Vasin says there is much propaganda in the streets that presents achievements of the "republic" or calls to enlist into militant groups. Photos.
Meet you in The Hague: Ukraine sues Russia in the International Court of Justice
On January 6, 2017 Ukraine filed a lawsuit to the International Court of Justice (UN's highest judiciary body) against the Russian Federation. Ukraine accuses the Russian Federation in systematic financing of terrorist activities as well as calls upon the court institution to hold Russia liable for violating respective UN Conventions: International Convention for the Suppression of the Financing of Terrorism and International Convention on the Elimination of All Forms of Racial Discrimination.
The list of the terrorist groups supported and financed by the Russian Federation includes the "DPR", "LPR", and "Kharkiv Partisans".
In its lawsuit Ukraine demands that Russia stops any kind of support to armed groups in Ukrainian territory.
"The case is a long-term one and will be considered by the Court several years," assumed Olena Zerkal, Deputy Foreign Affairs Minister of Ukraine. Read more >>>
Crimea: life without the Russian passport
In 2014, after the annexation of Crimea, Russia automatically changed citizenship of the two million Ukrainians residing in the peninsula to Russian. To those who disagreed with the practice Russian authorities gave one month to reconfirm their Ukrainian citizenship by getting the certificate for permanent residence. Without Russian citizenship or permanent residence certificate one cannot get basic services: from banking to medical ones.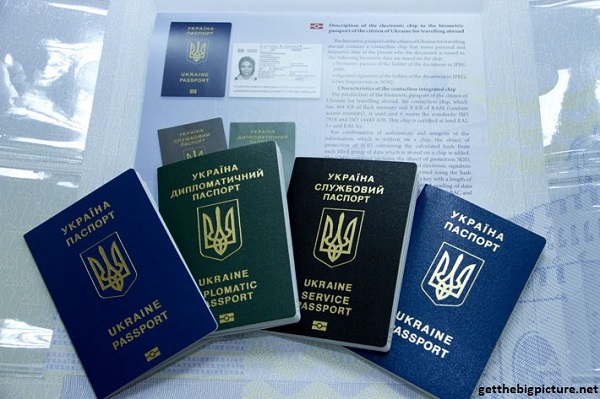 "Those who took the Russian passport are in the winning situation.
They have two full-fledged passports – Ukrainian and Russian. Those who opted for not getting the Russian citizenship will face the choice once again in five years when the validity term of the permanent residence certificate will expire. The choice is between going through the complicated procedure to get the certificate or getting the Russian passport and refute the Ukrainian one," said Crimea resident on air of "Radio Liberty".
"There were cases when people did not want to get Russian citizenship but could not either get the permanent residence certificate because they were not registered in Crimea. These people were claimed to be "unwanted foreigners" and were sent to centers for temporary stay of foreigners in Krasnodarsky Krai, Russia," said Svetlana Ganushkina, Russian human rights defender.
Economy: Roshen plant in Russia closed, foreign investments increase
Investment. Last year foreign investors invested USD 3,8 billion in Ukraine, it exceeds twice the 2015 investment amount, said First Vice Prime Minister – Minister for Economic Development and Trade Stepan Kubiv.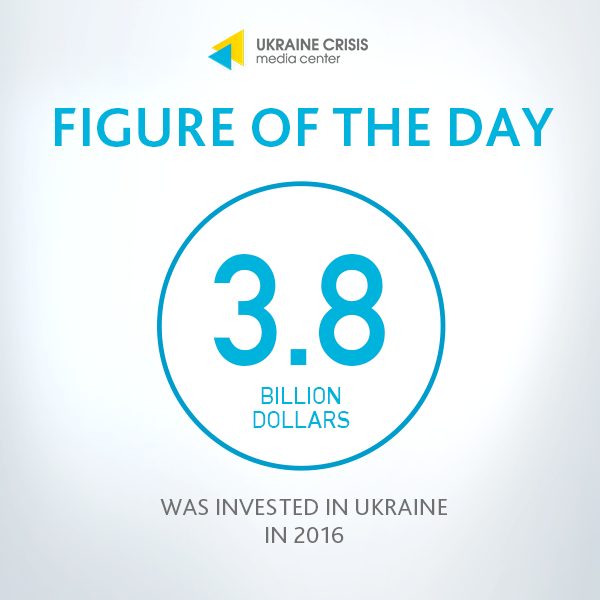 Today 277 Ukrainian companies are entitled to supplying their products to EU member states, said Ukraine's Minister of Agrarian Policy and Food Taras Kutovy during the meeting with the EU Commissioner for Health and Food Safety Vytenis Andriukaitis, that took place on the margins of the Global Forum for Food and Agriculture in Berlin.
Roshen closes its plant in Russia. The group of confectionary companies reports its production facilities in Lipetsk, Russia, have been stopped. The decision was made due to economic and political reasons, Roshen press service reports. Plant's assets were arrested and it is thus not possible to sell it. The plant's activities were being constantly discredited in Russian and Ukrainian media.
Opinion polling: attitude to violence in Ukrainian society
Canadian NGO supported by the UK Embassy in Ukraine conducted a research called to study public attitude to various forms of violence in the society. According to the research 85 per cent of Ukrainians think that violence in any form is unacceptable, however 32 per cent accept psychological violence (disrespect, pressure or swearing) as an influence tool.
Domestic and gender-based violence remain most problematic spheres. Each fourth is convinced that outsiders should better not interfere into family conflicts even if they are violent. Twenty nine per cent of military men and 27 of civilian men agreed to the statement that if a man wants sexual relations in the family the woman has to abide because "it is her duty". Seventy six per cent of respondents are of the opinion that combat experience cannot justify domestic violence.
Fifteen per cent of military and 10 per cent of civilians are of the opinion that a woman is responsible for the sexual violence that she has suffered. Fourteen per cent think that a woman should not report violence. Twenty eight per cent consider that if a man was beaten it is his fault to not have been able to protect himself, 45 per cent think that a man that was subject to sexual violence has to keep quiet about it.
Culture: performance arts evolving – horror play in circus, documentary on freak-cabaret Dakh Daughters
"Aphrodisiac" theatrical play dubbed as "thriller" or "horror" by critics was presented on arena of the Kyiv circus. The play comes as a cooperation result of the producer group headed by actress Irma Vitovska an
d non-state theatre "Dyky Teatr" (wild theatre). Actors from a dozen of Ukrainian theatres take part in the play. Based on the piece by Ukrainian playwright Viktor Ponizov the performance is set before the outbreak of the French Revolution and has serial killer as protagonist. The "dark" aesthetics of the play made some critics compare "Aphrodisiac" with the French horror theatre "Grand Guignol". Video.

A documentary about female participants of the freak cabaret Dakh Daughters is in progress. Dakh Daughters is a project of theatrical stage director Vlad Troyitsky. Many Ukrainians discovered the group thanks to their performance during Maidan. "Rozy" (roses) film by Irena Stetsenko narrates the life of the seven artists – band participants starting from when the "Rozy/Donbas" song was released in 2013 – the song that made them famous. The film is supposed to be finalized and presented this year. Teaser.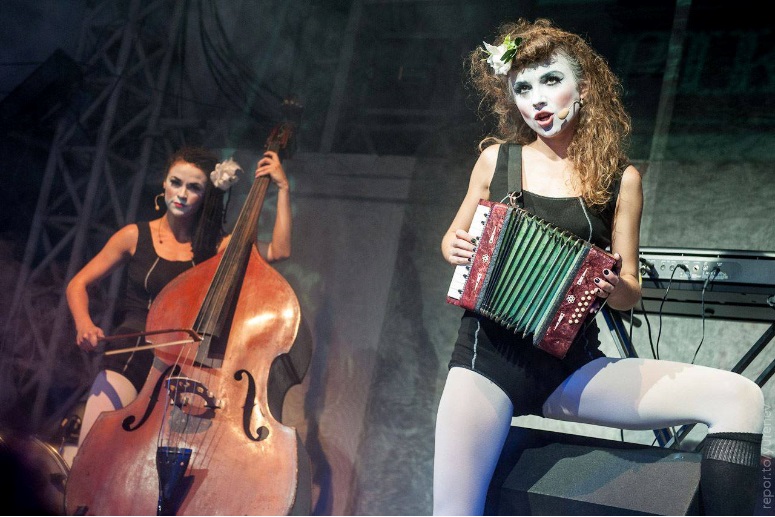 Meet the Ukrainians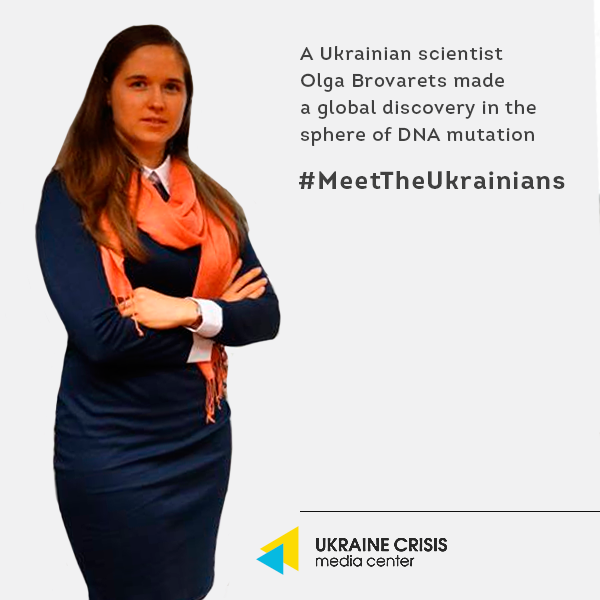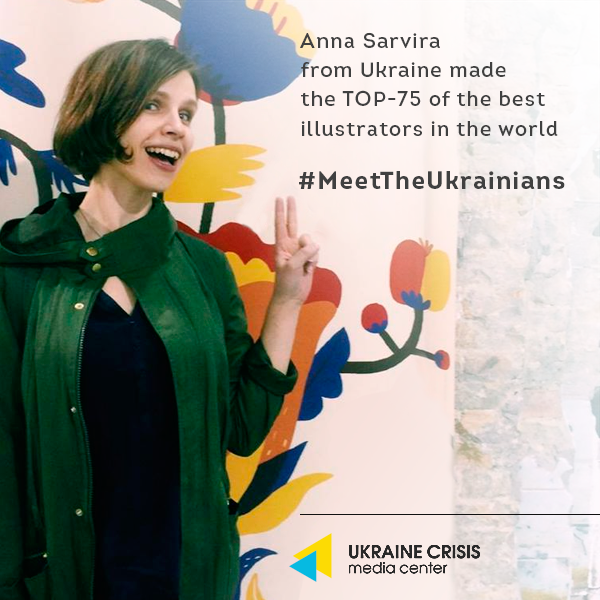 Our selection of English-language materials by Ukrainian media
Reportage
"Poroshenko greets Trump" – UNIAN
"Joe Biden's speech in Ukraine" – Hromadske International's video
"Davos and Yalta: parallels" – The Day
"Who will dare to go to the Ukrainian lunch in Davos after Viktor Pinchuk's 'compromises'?" – The Day
"Artist's take on Zakarpattia" – The Day
"How children sing 'shchedrivky' – traditional Ukrainian songs" – Hromadske International
"Clash between wisdon and hope: new version of Jean Anouilh's Antigone" – The Day
Interview
"A Compromise about Ukraine Has Been Already Reached" – Hromadske International's interview with Carl Bildt in Davos
"How to Raise 14 Children on the Frontline" – Hromadske International interviews the mum
Opinion
"Trump's weird quid pro quo with Putin" – Bohdan Yaremenko for UNIAN
Analytical materials
"Western incentives for Ukrainian growth" – UNIAN
"Week's milestones: Maneuvers in Davos, magnetism of inauguration, and breakthrough in The Hague" – Yevhen Magda for UNIAN
"Week's milestones. Spurring minimum wage, Savchenko missing her target, and Avakov's 'caste'" – Yevhen Magda for UNIAN