Weekly Update on Ukraine
Issue 6 – 2017
7 – 13 February, 2017
Situation in the combat zone
Combat actions in eastern Ukraine continue. In comparison to the previous reporting period the number of militant attacks upon Ukrainian positions decreased by 25 per cent over the last week. Ukrainian troops incurred no lethal casualties, 10 servicemen were wounded in action. The number of casualties is much smaller than during the escalation in Avdiivka.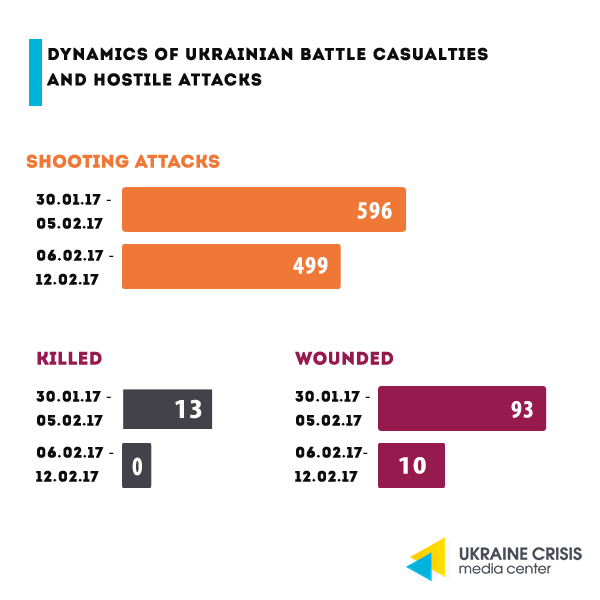 Two years since Minsk agreements were signed: what has changed?        
On February 12, 2015 the President of Ukraine Petro Poroshenko, the President of France François Hollande, the Chancellor of Germany Angela Merkel and the President of Russia Vladimir Putin met in Minsk to discuss the settlement of the crisis in Donbas. As a result of the negotiations, a series of measures that comprises 12 points were approved. They included ceasefire, withdrawal of heavy weapons from the contact line to designated sites, exchange and liberation of all prisoners of war.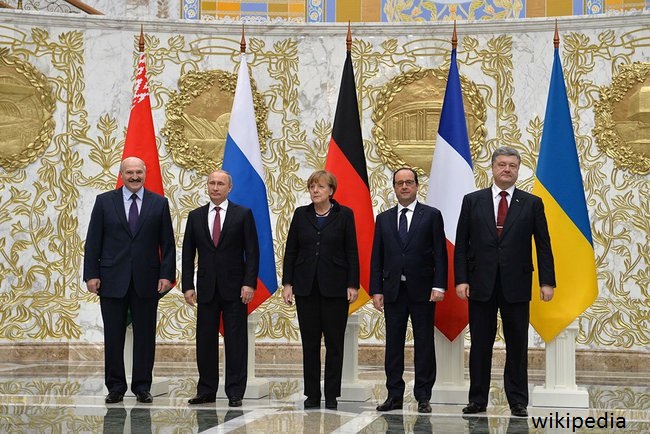 Obvious achievement of Minsk is the decrease in military and civilian casualties. However, the agreements are not being fulfilled now: combat actions in Donbas continue, thousands of persons have been killed since Minsk was signed. Ukrainian experts think that Russia is ready to implement Minsk-2 only on its own terms.
At the same time refusing Minsk would result in a series of risks and challenges. Former Foreign Affairs Minister of Germany Frank-Walter Steinmeier was emphasizing several times that there is no alternative to the Minsk agreements on both sides of the conflict. Same idea was voiced by the Former Foreign Affairs Minister of France Jean-Marc Ayrault. On February 7, 2017 German Ambassador to Ukraine Ernst Reichel in his interview to a Ukrainian media assumed that holding elections in Donbas is possible with Russian troops deployed there. Ukrainian politicians of various levels ruled out this possibility.
Escalation episodes. Ukraine registered over 30 thousand militant attacks (30,366) from April 2015 till February 2017. Official losses of the Ukrainian Armed Forces in 2016 constitute 211 killed in action. Since the agreements were signed several escalation episodes took place: militant takeover of Debaltseve, combat actions near Shyrokyne, fierce fights at the Svitlodarsk bulge and attacks upon Avdiivka.  
Implementation problems of Minsk. Sequence of the agreement's points implementation became one of the most debated issues. Ukrainian side demands mandatory implementation of the security part (withdrawal of weapons, liberation of hostages, de-militarization, withdrawal of Russian military units), while Russia and militants it backs up insist on priority of the political part (adoption of elections law, amnesty, granting special status to the defined areas of Donetsk and Luhansk regions, holding elections). Neither Germany nor France succeeded in making the sides agree. In October 2016 at the Normandy Four meeting it was agreed that the "road map" will be signed. It is supposed to become a clear and step-by-step mechanism for implementation of the Minsk's 12 points. The document was supposed to be agreed between the foreign affairs ministers by November 2016, however it is still not there.      
Life in "DPR" and "LPR"
Civilian casualties. Nine civilians were killed in Donbas between January 29 and February 9, 50 more got wounded, said Alexander Hug, Principal Deputy Chief Monitor of the OSCE Special Monitoring Mission to Ukraine at a press conference (he did not specify whether the casualties happened, count concerns made both the government-controlled and occupied areas).
Writer's battalion. Russian writer Zakhar Prilepin founded a militant battalion in Donbas. He became chief of staff. He said locals will make up the battalion's biggest part. They have already gained combat experience over the past two and a half years, the writer claims. Prilepin was part of OMON Russian special forces, he went to Chechnya several times.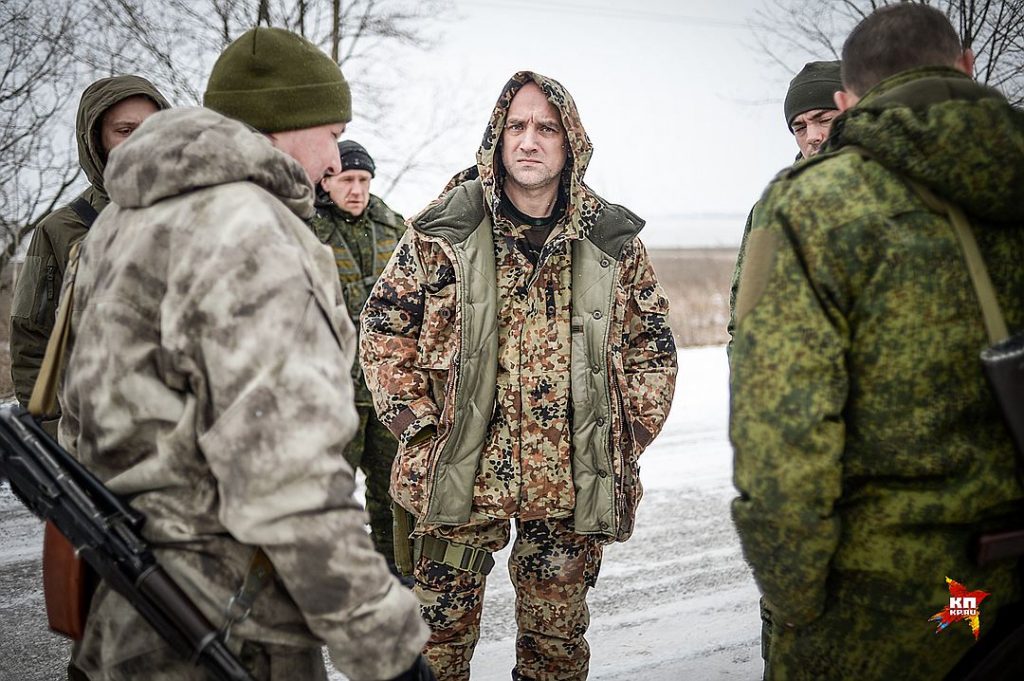 Human rights: Ukrainian writer Serhiy Zhadan detained, released in Belarus
Ukrainian writer Serhiy Zhadan was detained in a hotel room in Minsk at night on February 11. He was then taken to a police station, where Zhadan was notified that he had been banned entry to Russia from 2015 due to "involvement in terrorist actions". As Russia, Belarus and Kazakhstan share the same visa zone, the entry ban covers all the states. Ukrainian poet spent the night in a pre-trial detention cell, in the morning his passport was stamped with an entry ban for the undefined term.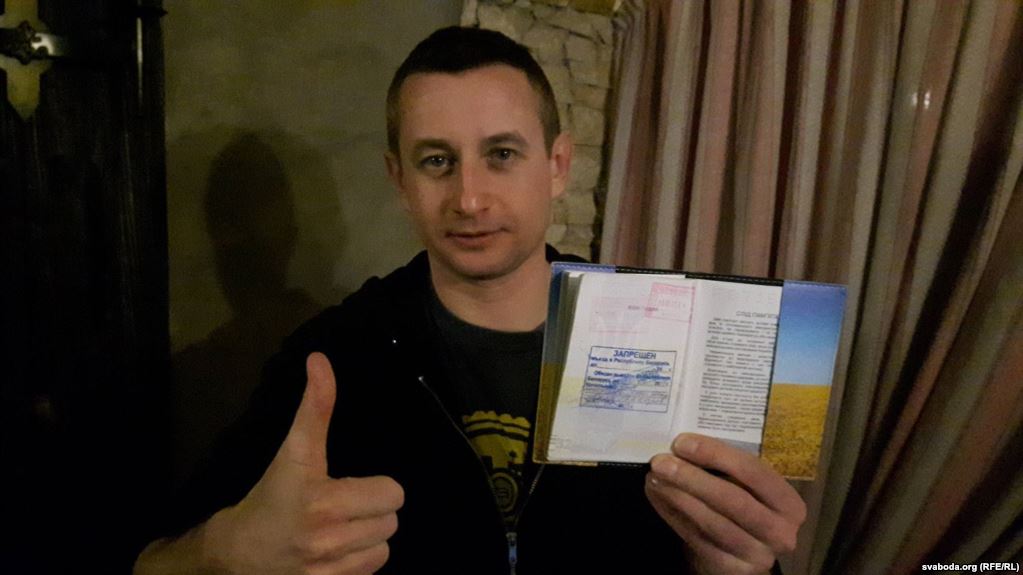 The ban was quickly removed thanks to prompt actions by Ukraine's Foreign Affairs Ministry. "Common sense and dignity takes over Putin's instructions," the writer commented on the situation. In addition to his literary merits, Zhadan is well-known for his pro-Ukrainian position, charity and volunteer activities in eastern Ukraine, that probably earned him place in the black-list of the actual Russian authorities.
Opinion polling: what do Russians think about the US, the EU and Ukraine?
On January 20-23 Russia's Levada Center conducted an opinion poll that aimed to explore the attitude of Russians to international topics.
According to the opinion poll, the attitude of Russians towards the US measured in January 2017 considerably improved compared to the end of 2016. A total of 37 per cent of Russians have positive attitude towards the US compared to 29 per cent in October 2016. Thirty nine per cent share positive sentiment towards the EU as opposed to 31 per cent in October 2016. Their attitude towards Ukraine remains traditionally negative: 33 per cent are positive, 56 are negative.
Answering the question "Do you consider Ukraine being a foreign state?" 53 per cent of Russians answered negatively (no, I don't), and only 42 per cent gave positive response. To compare, similar figures concerning Belarus constitute 61 and 33 per cent respectively, Georgia – 44 and 48 per cent.
Culture: film on Sentsov at Berlinale, Ukraine at the film market in Clermont-Ferrand
Ukraine took part in the film market within the Clermont-Ferrand International Short Film Festival in France. The festival's film market is a key European production and distribution event for short films. Ukrainian stand became the result of efforts by young Ukrainian filmmakers from "Contemporary Ukrainian Cinema" and Wiz-Art groups that were supported by the Ukrainian State Film Agency, Odesa International Film festival and Lviv regional- and city-level authorities. Ukrainian short film catalogue is available online.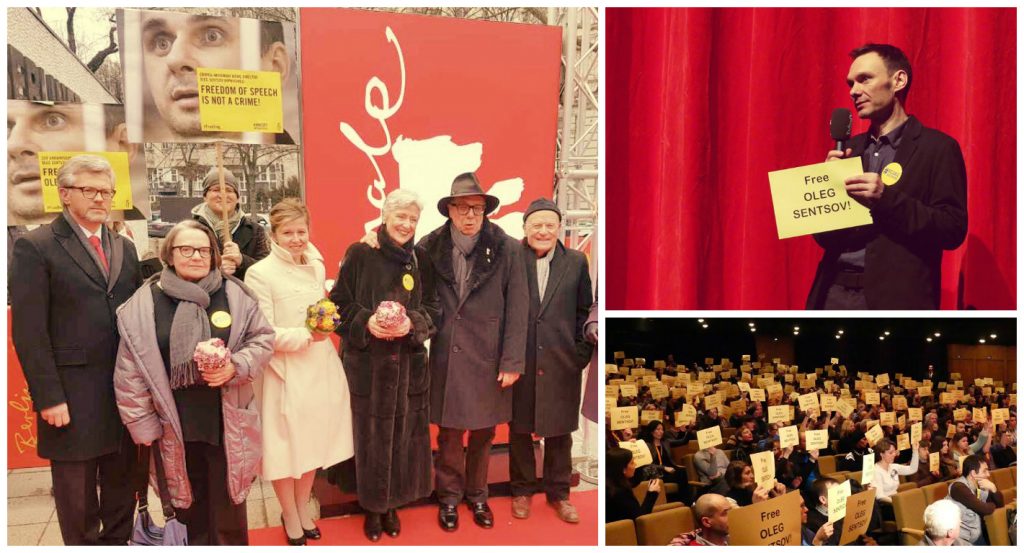 Film on Oleg Sentsov, Ukrainian film director illegally imprisoned in Russia, was premiered at the Berlinale International Film Festival in Germany. Documentary "The Trial: The State of Russia vs Oleg Sentsov" is a film by Russian film director Askold Kurov. European Film Academy organized a flashmob prior to the screening calling upon the Russian authorities to release Sentsov. Other films that Ukraine has brought to the Berlinale this year include documentaries "Mustafa" on Crimean Tatar leader Dzhemilev and "School no.3" by Georg Genoux and Yelyzaveta Smith.
Absurd of the week: Zoryan and Shkiryak – the two assassins of militant Givi
 On February 8 in the occupied Makyivka, commander of "Somali" battalion Mikhail Tolstykh more widely known by his call sign Givi was killed. Russian propaganda immediately accused the Ukrainian authorities. "Two surnames of the people who ordered the murder are being mentioned – Zoryan and Shkiryak, they are representatives of the Ukrainian establishment," Rossiya 24 reporter on air.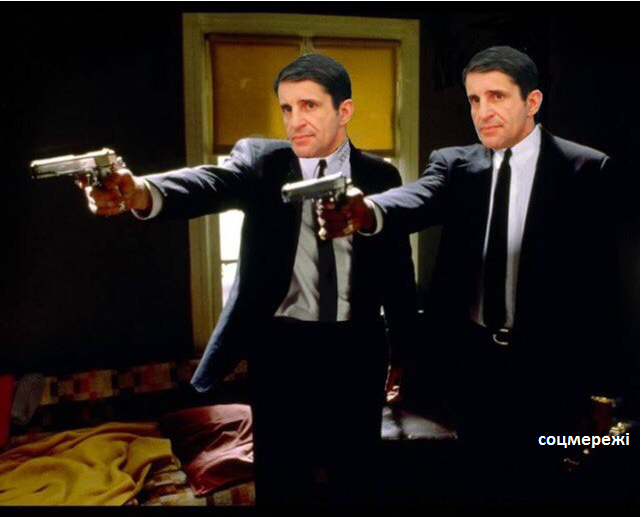 Zoryan Shkiryak (it is actually the name and surname of one person) is a Ukrainian official. Shkiryak was one of the first to comment on Givi's murder. Shkiryak is a Euromaidan participant, presidential candidate at the 2014 elections and is currently an advisor to the Minister of Internal Affairs.
Ukrainian segment on social media immediately made fun of the low-quality Russian fake. Social media users generated Zoryan-and-Shkiryak options of their own: Batman and Robin, Bonnie and Clyde, Jekyll and Hyde, Chip and Dale etc.
Our selection of English-language materials by Ukrainian media
Reportage
"Trump signals support for Ukraine in letter to Lithuanian president" – UNIAN
"In first meeting, top EU, U.S. diplomats discuss Russia, Iran, Ukraine" – UNIAN
Interview
UNIAN's interview with Ivanna Klympush-Tsintsadze,  Deputy Prime Minister for European and Euro-Atlantic Integration of Ukraine
"We need to shift from 'Ukraine is a victim' stereotype" – UNIAN's interview with Ukraine's Ambassador to the EU Mykola Tochytskyi
"Is Ukraine a Priority For the Kremlin in 2017?" – Hromadske International interviews NPR correspondent in Moscow
Opinion
"Ukraine and Europe. Ave: welcome or farewell?" – The Day speaks with contemporary Slavic intellectuals Oxana Pachlovska and Galia Ackerman
"What punishment should be meted out to ones like Givi?" – Valentyn Torba for The Day
Analytical materials
"Ukrainian interest. Ambassador's statement, Groysman in Brussels, and Mogherini overseas" – UNIAN's weekly analytical digest