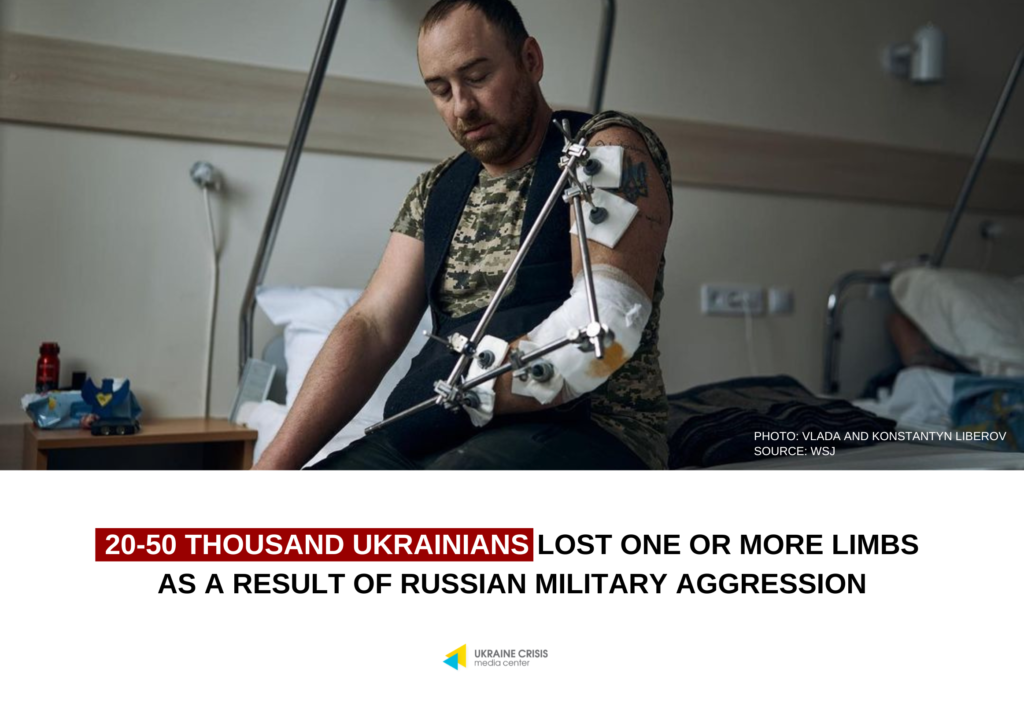 20-50 thousand Ukrainians have lost one or more limbs as a result of Russian military aggression, according to the Wall Street Journal. These numbers are comparable to the scale of amputations during the First World War.
According to the Houp Foundation, 200,000 people were seriously injured during the war, and about 10% of them need amputation.
The real number of those in need of prosthetics may be even higher, as prosthetics take time.