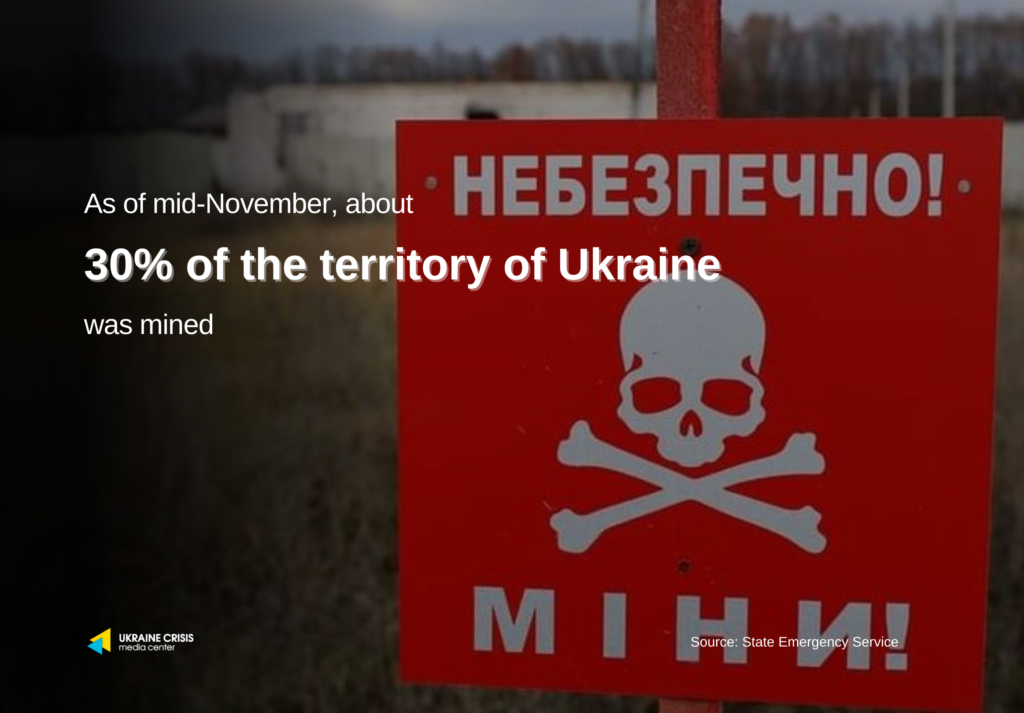 According to the State Emergency Service, as of mid-November, about 30% of the territory of Ukraine was mined.
Serhii Kruk, Head of the State Emergency Service of Ukraine told about this on the air of the National telethon.
"The area and volumes of mining in the territory of Ukraine have increased 10 times compared to the pre-war period," added the head of the Service.
Serhii Kruk noted that in Kherson region and Mykolaiv region, the de-occupied territories are actively being cleared of explosive objects. More than 8,000 square kilometers are subject to demining. Of them, about 7,000 square km. – the territory of the Kherson region and up to 1.5 thousand square km. – Mykolaiv region.
"About 175,000 square km. of potentially dangerous territories remain, which is 30% of the total area of ​​the state," the statement of the State Emergency Service specifies.