Foundation
In the 1990s, the former Soviet 40th Landing Assault Brigade was reformed in the airbmobile brigade.
July 1, 2007: An experimental 79th Airmobile Brigade has been created by uniting the 79thAirmobile Regiment with the 11th Air Force Regiment.
Garrison Location: Mykolaiv.
Combat path in the war in eastern Ukraine
June – July 2014: Liberation of Krasnyi Lyman, Sloviansk and its outskirts in Donetsk region.
June 12, 2014: Battle for the strategically important Savur-Mohyla heights.
June – August 2014: Operation to restore control over the Ukrainian-Russian border in Donetsk and Luhansk regions (sector D).
August – September 2014: Battle of Ilovaisk.
Late September – January 2014: Defense of the Donetsk airport and the village of Pisky.
February 2015: Battle of Debaltseve.
Heroes of Ukraine
Major Serhiy Kryvonosov (awarded posthumously by the Decree of the President of Ukraine from 12.04.2014).
Paratroopers of the 79th Airmobile Brigade have repeatedly shown exemplary courage during the combat missions. The servicemen gained a rich experience during numerous international peacekeeping operations, which they now use in the Anti-Terrorist Operation zone. One of the first serious tests for the 79th Airbmobile Brigade was the assault of Savur-Mohyla. Russia-backed militants were aware of the strategic importance of this location; hence they allocated their most combat-ready troops. Ukrainian warriors made every effort to protect hold the position, leaving no chances for the militants to set up their own positions in the region.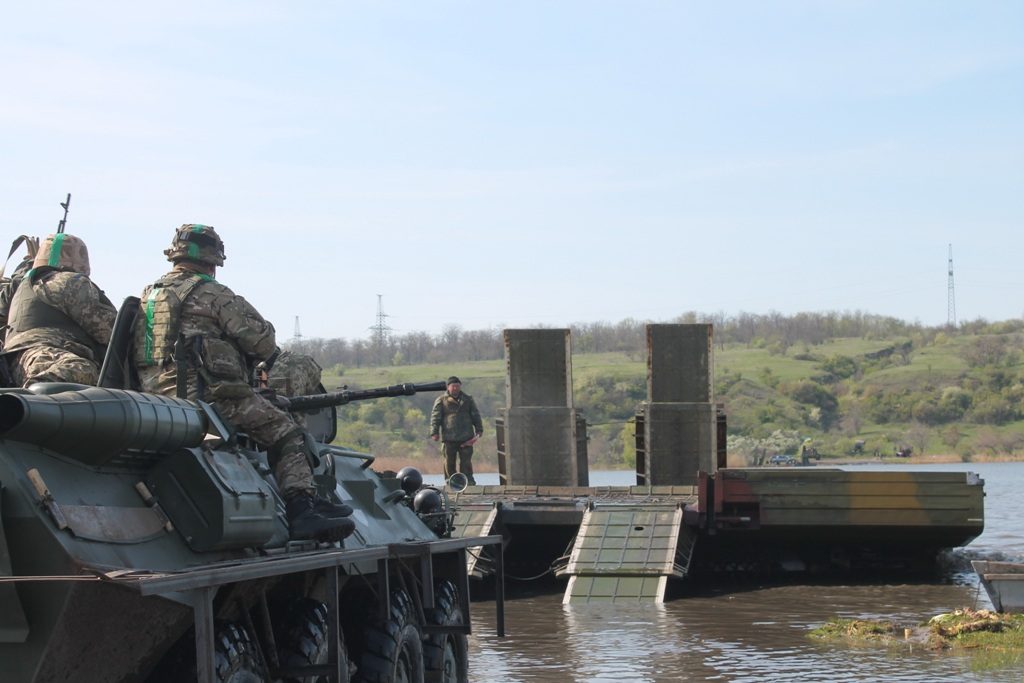 Another important mission for the paratroopers was the operation to restore control over the parts of the Ukrainian-Russian border held by Russia-backed militants. The main objective was to cur arms and military equipment supply channels for the militants across the border.
Soldiers of the 79th Airmobile Brigade played an important role in the defense of the Donetsk airport and during military engagements in and around Debaltseve as well. The name of Major Serhiy Kryvonosov will forever remain in the list of loyal sons of Ukraine. He was awarded with the title of the Hero of Ukraine posthumously for his courage demonstrated in battles against the aggressor and devout military service. The brigade is full heroes who continue to inspire new Ukrainian soldiers, such as Lieutenant Pavlo Tchaika. For his acts of bravery he became a full cavalier of the Order "For Courage" – so far he is the only serviceman in the Ukrainian military history to have this honor.