Foundation
In September 1993, the 39th Airborne Brigade was reformed in the 80th Separate Airmobile Regiment.
November 25, 2013: the 80th Airmobile Brigade was formed.
Garrison Location: Lviv.
Combat path in the war in eastern Ukraine
June – July 2014: Liberation of Sloviansk.
May – September 3, 2014: Defense of the Luhansk airport.
June – September 2014: Battles with Russia-backed militants outside Luhansk and Shchastya.
June – August 2014: Operation on restoring control over the Ukrainian-Russian border in the Donetsk and Luhansk regions (sector D).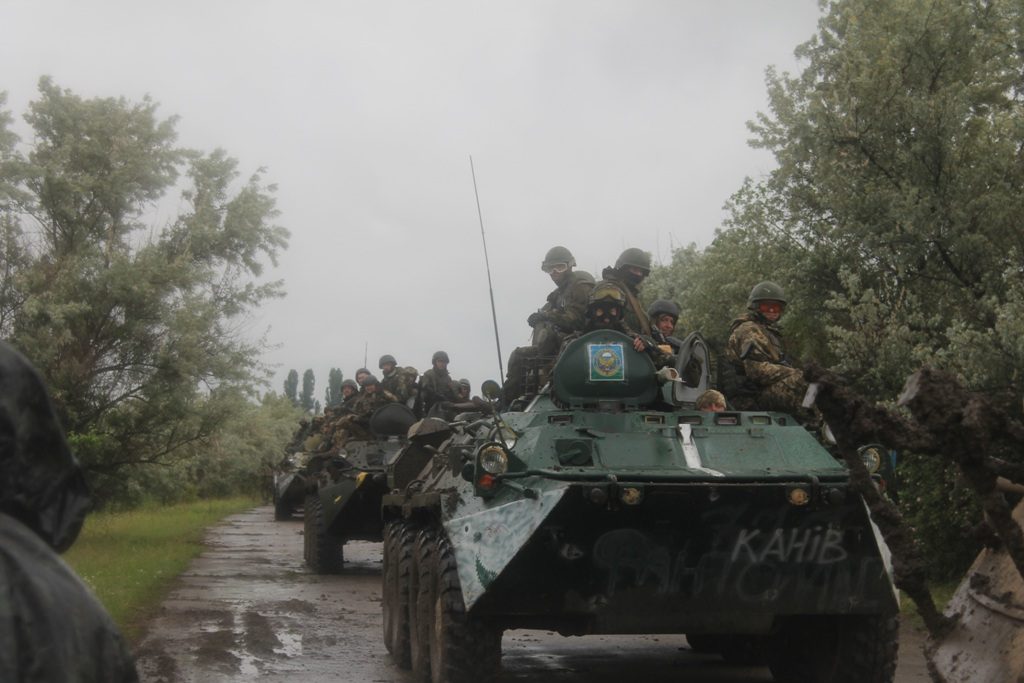 Since the beginning of the Anti-Terrorist Operation (ATO) in eastern Ukraine, Lviv paratroopers were performing one of the most critically important tasks – they took control of the Luhansk airport, preventing Russia-backed militants from getting there first. The heroic history of defense of the airport lasted for more than three months. Only at the end of last summer, after a large-scale Russian invasion and when the Ukrainian paratroopers came at risk of being besieged, the 80th Airmobile Brigade left completely destroyed territory of the airport.
The paratroopers` will to fight against the aggressor was not broken in the same fashion as the concrete walls of the Luhansk airport. Conversely, it has only strengthened. This was proved by the victorious path of the 80th Airmobile Brigade in clashes against the Russian army and its proxies. The tactics used for the defense of the airport were used in the battles for the city of Shchastya and the strategically important Bahmutska route that connects Lysychansk and Luhansk