Foundation
December 1992: Formed at the military base of Artillery School High Command in Sumy.
February 1, 1993: Training center of the future 95th Brigade was moved to Zhytomyr.
Garrison Location: Zhytomyr.
Combat path in the war in eastern Ukraine
June – July 2014: Liberation of Krasnyi Lyman, Sloviansk and its outskirts in Donetsk region. Combat actions near Shakhtarsk and its surroundings.
August 2014: A blitz military raid across Donetsk and Luhansk regions, including 170 km embattled pathway across the enemy's rear territories.
October 2014 – 22 January 2015: Defense of the Donetsk airport and the village of Pisky.
Heroes of Ukraine
Colonel Taras Senyuk (awarded posthumously by the Decree of the President of Ukraine from 20.06.2014).
Colonel Mykhailo Zabrodsky (The Decree of the President of Ukraine from 08.23.2014).
Major Ihor Herasimenko (The Decree of the President of Ukraine from 02.12.2015).
Major Oleksandr Porhun (The Decree of the President of Ukraine from 03.23.2015).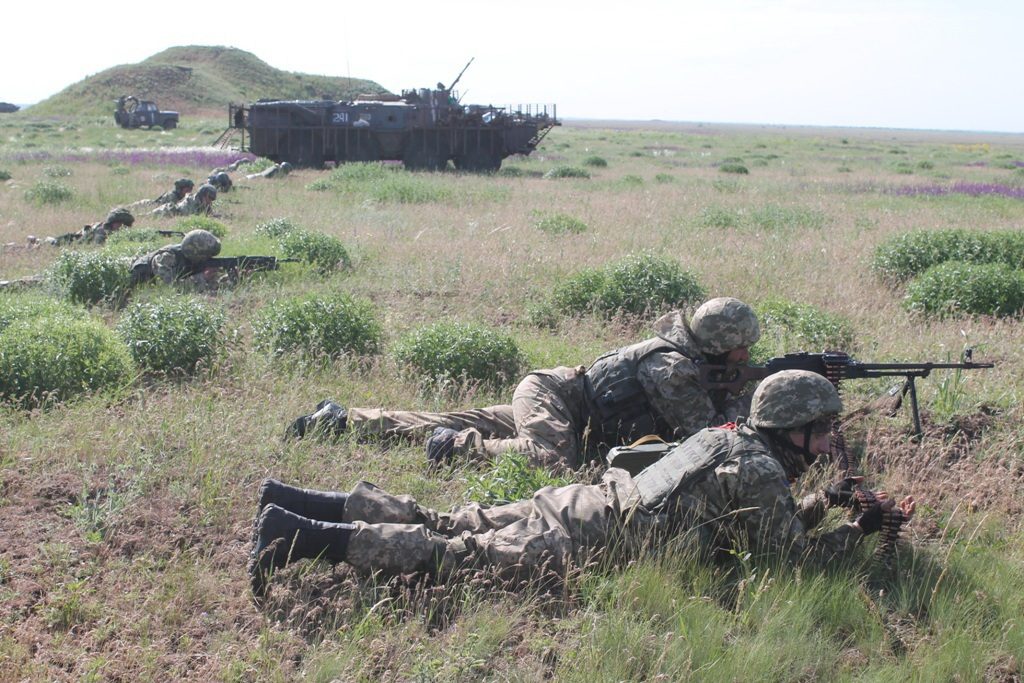 Zhytomyr paratroopers took part in the fiercest battles on all fronts of combat in eastern Ukraine. Having proved themselves as a powerful unit able to resist the superior forces of the enemy, the 95th Brigade has been engaged in military missions from the very beginning of the Anti-Terrorist Operation (ATO). The cities liberated thanks to courageous and selfless effort of these soldiers include Krasnyi Lyman, Sloviansk and Shakhtarsk. They have also participated in the defense of the Donetsk airport. These are only some of the most famous places where the paratroopers have fought.
Military experts around the world know about the 95th Airmobile Brigade primarily due to the raid into the rear of the Russian-backed militants. Ukrainian soldiers successfully de-blocked their comrades-in-arms near the Ukrainian-Russian border and destroyed a lot of the enemy's military equipment and manpower.
For personal courage, dedication and professionalism shown in the defense of sovereignty and territorial integrity of Ukraine the brigade's commander, Colonel Mykhailo Zabrodsky (Commander of the Ukrainian Airmobile Forces who was recently promoted to the rank of Major General), Colonel Taras Senyuk (posthumously), Major Ihor Herasymenko and Major Oleksandr Porhun were awarded titles of Heroes of Ukraine.