Kyiv, September 19, 2015. Military situation in the ATO area was quiet over the previous day. "The only incident of cease-fire violation was recorded in the Donetsk sector: yesterday evening, militants opened fire from grenade launchers against Ukrainian positions near the Svitlodarsk water reservoir," said spokesman of Administration of the President of Ukraine on ATO-related issues Colonel Andriy Lysenko at a press briefing at Ukraine Crisis Media Center.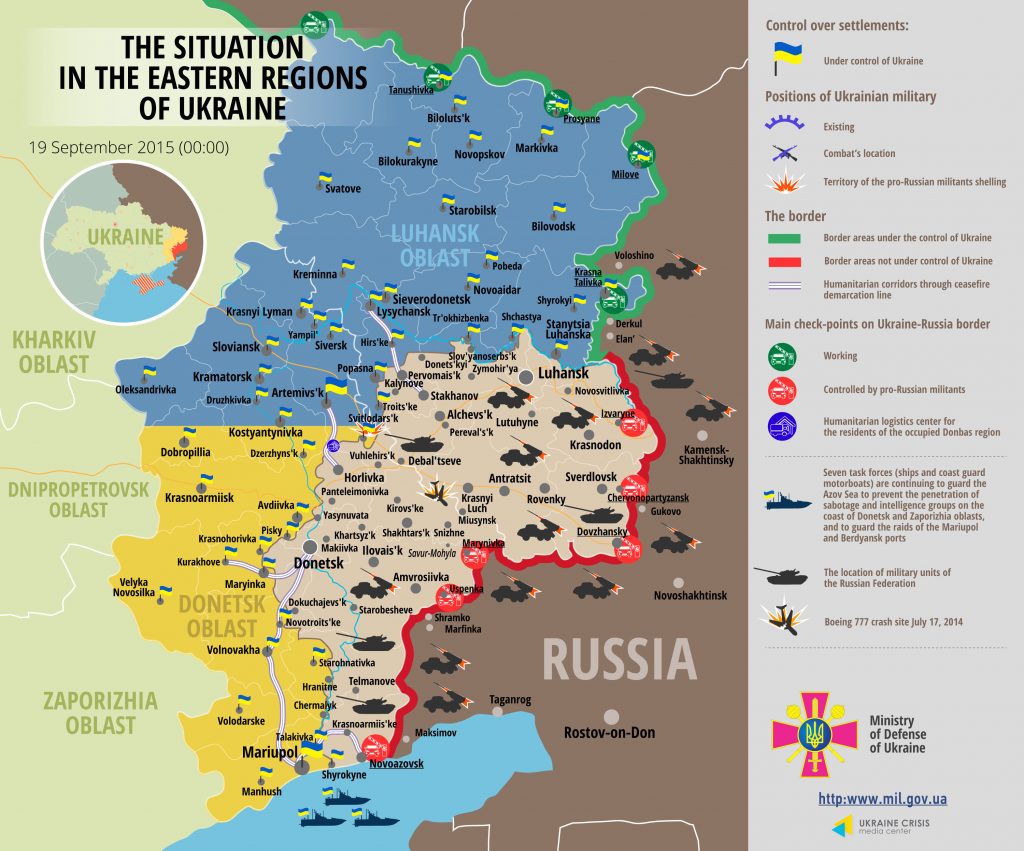 During the last day, one Ukrainian soldier was killed, another one was injured. Soldiers were blown up by a tripwire mine during dispatching a mission near Bolotene village in the Luhansk region. "Mainly mines and tripwire mines, which are hidden by militants all over the Ukrainian land, today pose the largest danger to our troops," said ATO spokesman.
Colonel Lysenko also reported that SBU employees detained an artillery controller of illegal "DPR" armed formation. This militants` accomplice gathered and transmitted data on the movement of personnel and equipment, as well as data on locations of Ukrainian armed units, to members of illegal armed formations in eastern Ukraine.