A working group has studied military uniforms of various countries along with Ukraine's traditions to develop samples of new ceremonial and combat uniforms for the Ukrainian Armed Forces. They will first be presented during the Independence Day parade and fully approved by mid-2017.
Kyiv, August 16, 2016. Servicemen from various units of the Ukrainian Armed Forces will wear experimental samples of new uniforms during the military parade on Ukraine's Independence Day, said Lieutenant-Colonel Oleksiy Chernobay, spokesman of Ukraine's Defense Ministry at a press briefing at Ukraine Crisis Media Center. The working group that developed these new military uniforms consisted of representatives from the Ministry of Defense, "Volunteer landing force" (Volontersky desant) civic group, heraldry experts, artists and historians. "About 20 professionals have been developing military uniforms over a year and a half. Adherence to national traditions and existing army uniforms of various countries were taken into account while creating the new uniforms," the spokesman noted.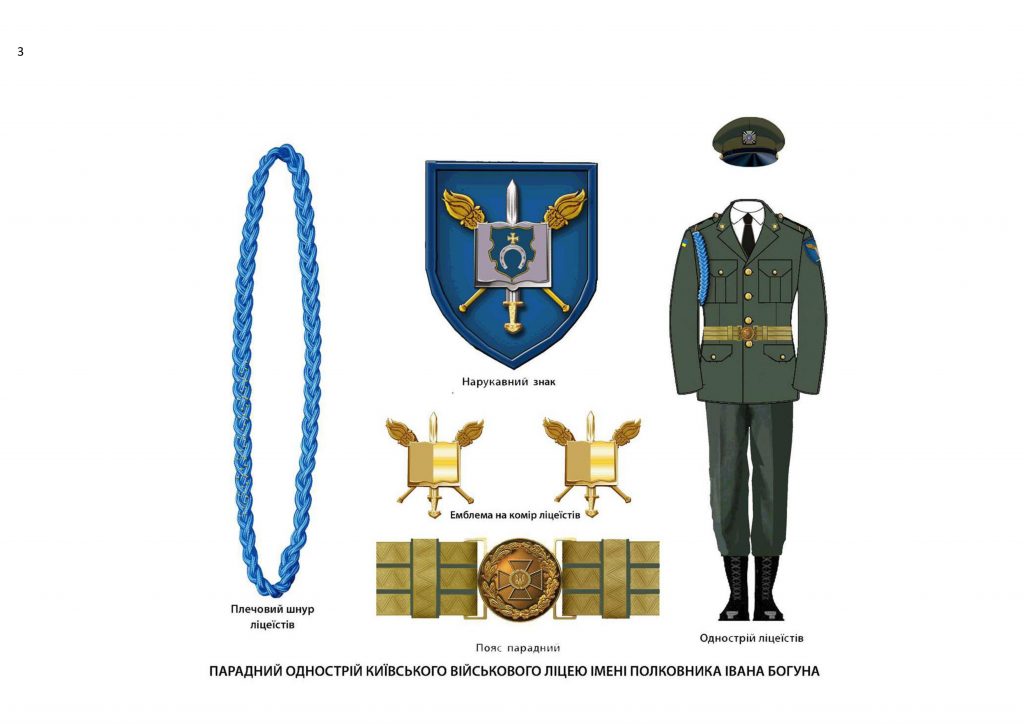 The working group has developed elements of ceremonial uniforms and combat dresses for soldiers, sergeants and officers of all units of the Ukrainian Armed Forces with consideration of the occasions for wearing these types of uniforms. New elements emerged that had never been used in ceremonial uniforms before. "For example, these are boots and belt buckles for ceremonial occasions. This option is used only for line-up. On other occasions, combat boots replace the ceremonial boots, and the belt is not used at all. The above combination is used in the majority of armies in the world including the U.S., Germany, France and Poland," explained Lieutenant-Colonel Chernobay.
Experts explained why each element should look like it does. When developing a beret and choosing the color for various types of troops, they analyzed components of army uniforms of over 60 countries. Experts developed both winter and summer options of the uniforms according to the General Concept. They also created the description, specified size, and order for each component to be placed on the uniforms. "Our main attention was paid to developing combat uniforms as servicemen are using these most frequently. The main focus was on its usability and comfort when wearing it. Currently, the samples are being tested and additionally worked over," the Ministry of Defense spokesman noted. Final versions of the uniforms with all the suggestions and comments incorporated are to be approved in the first half of 2017.