Earlier today, on July 5, Ukraine Crisis Media Center (UCMC) has placed a series of posters in Hamburg where the G20 Summit will start this Friday. Posters carry pictures of Ukrainian service members, volunteers, medics and other patriots who stand against the Russian aggression in Ukraine.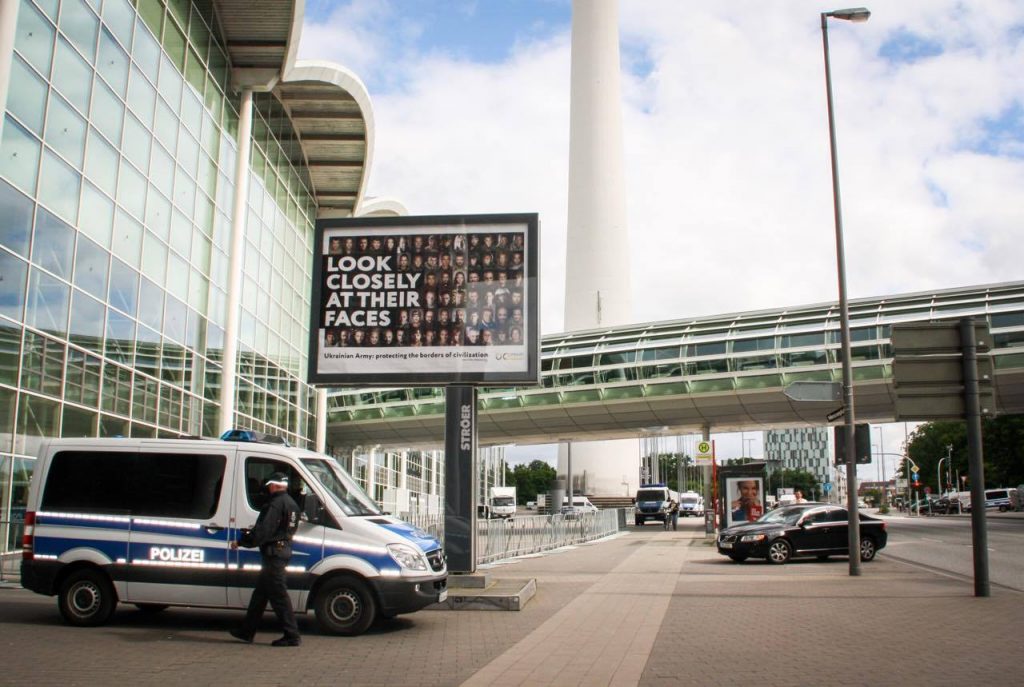 These courageous people were brought together by the "Look closely at their faces" project through the joint effort of UCMC, Embassy of Ukraine in the USA and photographer Roman Nikolayev in September 2016.
"The project has a very important goal – to remind the leaders of the free world that back in 1994 Ukraine received security guarantees according to the Budapest memorandum after it gave up the world's third largest nuclear arsenal. Now, Ukraine bravely stands against the Russian aggression at the forefront of civilization," said Gennadiy Kurochka, co-founder of Ukraine Crisis Media Center.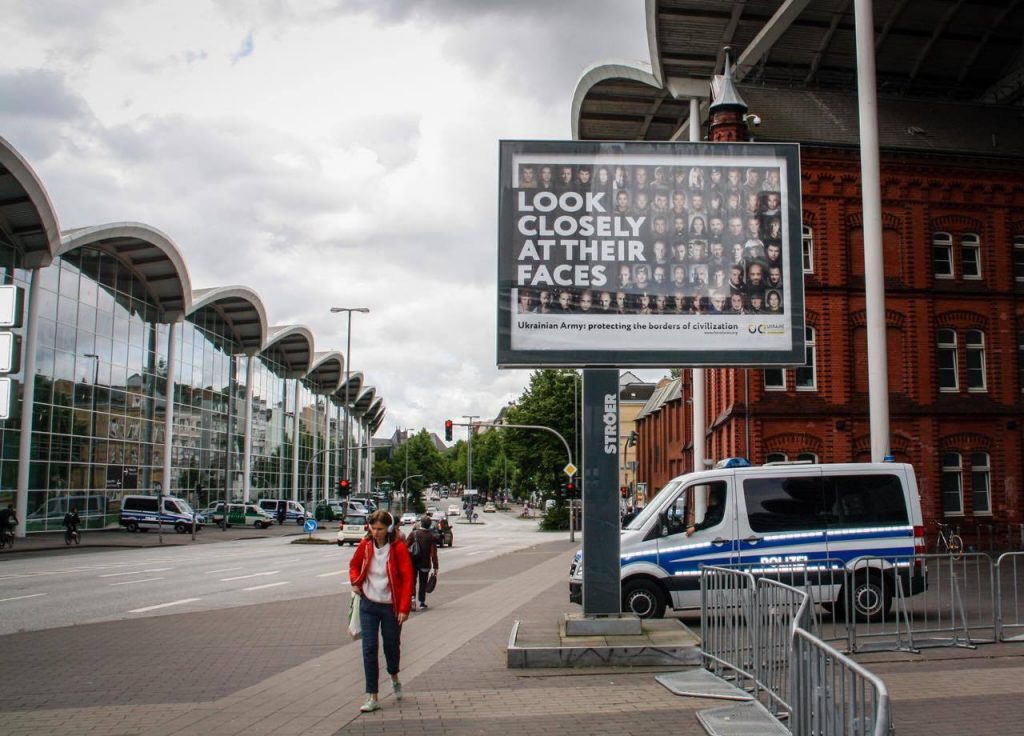 "The free world has to be more decisive and more actively oppose the attempts to restore the Empire of Evil. The G20 Summit is a good opportunity for the international leaders to force Russia to stop and start acting within the legal framework," said a co-founder of Ukraine Crisis Media Center Natalia Popovych.
More detailed information on the project participants is available at herofaces.org.