UCMC offers your attention an adapted and translated article by Olena Rebryk for Hromadske.ua.
The nominee for the 90th Oscar from Ukraine in the category "Best Foreign Language Film" will be selected out of 8 films.
This is reported by the press service of the Union of Cinematographers of Ukraine.
It is reported that on August 18, 2017, the Ukrainian Oskar Committee finished acceptance of applications for participation in the selection of national films in the category "Best Foreign Language Film."
This year the nominee will be selected from among the following eight films:
– "War of Chimeras" directed by Anastasia Starozhytska and Maria Starozhytska,
– "Dzidzio Kontrabas" by Oleh Borshchevskyi,
– "Alive" by Taras Khymych,
– "Mykyta Kozhumyaka" by Manuk Depoyan,
– "Panama Grand Prix",
– "The Level of Black " by Valentyn Vasyanovych,
– "Falling" by Maryna Stepanska,
– "Red" by Zaza Buadze,
– "Another's Prayer" by Akhtem Seitablayev.
Ukrainian film director Kira Muratova was invited to join the American Academy of Motion Picture Arts and Sciences that annually selects the winners of the most prestigious film award – Oscar.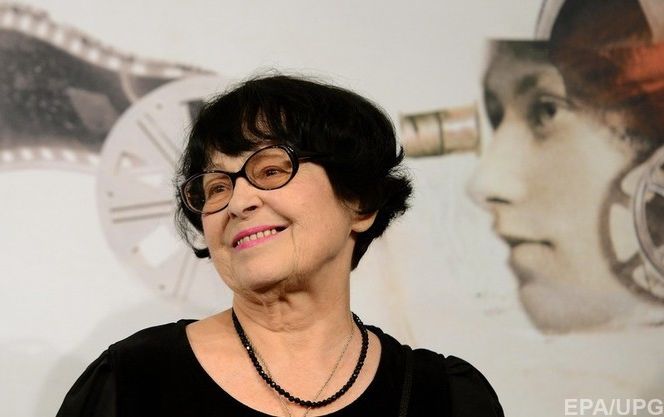 This year, 744 persons from 57 countries were invited to join the organization. Besides Kira Muratova (The Tuner, Minor People), among them are South Korean director Kim Kee Duk (Time; Spring, Summer, Autumn, Winter … and Again Spring), American film director and actor Barry Jenkins (Moonlight), designer Tom Ford (A Single Man), Australian Garth Davis (Lion) and American Derek Siyenfrens (Light between two oceans).
Kira Muratova is a Ukrainian film director, a member of the National Academy of Arts of Ukraine. She debuted as a director in 1961 with her film "By the Step Ravine".
Muratova's film "The Long Farewel" was banned for more than a decade and a half by a special decree of the Central Committee of the Communist Party of Ukraine.
Muratova is a member of the Ukrainian Oscar Committee that determines the nominee for the Oscar award in the category "Best Foreign Language Film".