Luhansk region is often visualized in the media with the photos of destructions, combat actions or industrial landscapes. UCMC familiarizes the readers with the picturesque natural sites of Luhansk region that are little-known and happen to be in the occupied territory.
Long before the war in eastern Ukraine started, Luhansk natives Kostyantyn and Yulia Prylepsky founded the initiative "Pokhodushki" (diminutive for walks on foot) – they were researching unexplored places of Luhansk region, compiled tourist routes, filled in the initiative's website with the photos of little-known picturesque sites of the area (currently the website is  unavailable). UCMC presents the views of Luhansk region based on the photos of the "Pokhodushki" initiative published by the Ukrainian media depo.ua.
The rocks of Luhansk region
The Korolivsky Skeli (royal rocks) in the national reserve Provalsky steppe are located in the area of the occupied Dovzhansk.
The Aurora rock located by the occupied town of Perevalsk is part of the quarry that used to belong to a mining plant "Perevalsky Karier" (Perevalsky quarry). The quarry is man-made.
The Valley of Stone Faces (Dolyna Kamyanykh Oblych) is composed of the offshoots that go along the Bila river in the occupied Perevalsk district. The range is two kilometers long. The valley gets its name from the form of the rocks that actually resemble faces. The common name for the place is stone mushrooms, stone poles or stone fortresses.
Maryina rocks are a mass located near the occupied town of Bryanka. It is a unique natural site representing an offshoot of sandstone.
The Tist Island is located on the Siversky Donets river by the occupied Khrystove village. The island is commonly called Ptashyny or the Bank of thousand voices (Bereh tysyachi golosiv). The Tists Island is 1,2 hectares large, 248 meters long and 65 meters wide.
Stonehenge of Luhansk region: burial mounds
The burial mound Merheleva Hryada is located in the occupied Perevalsk district. It is more than five thousand years old. In the nearby there's a lime wall, it is not known whether it is man-made or natural. Before the war started it was planned to hold research works to clarify this fact, though it never happened.
The burial mound Mohyla Mechetna is the highest point of the entire left-bank (Livoberezhna) Ukraine. The mound was formed B.C. and is made up of six parts. Mohyla Mechetna is part of the tectonic structure that separates the Dnipro and the Don rivers. It is located near the occupied Krasny Luch town.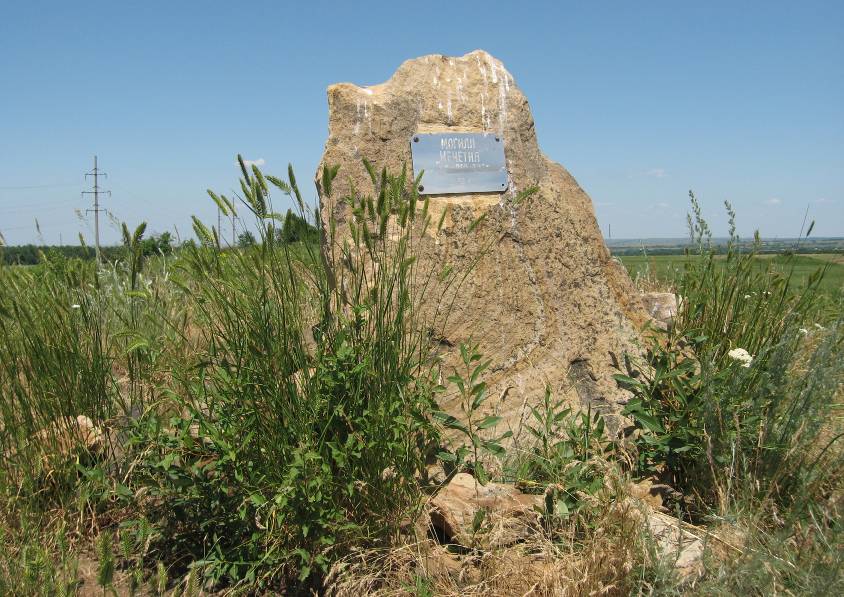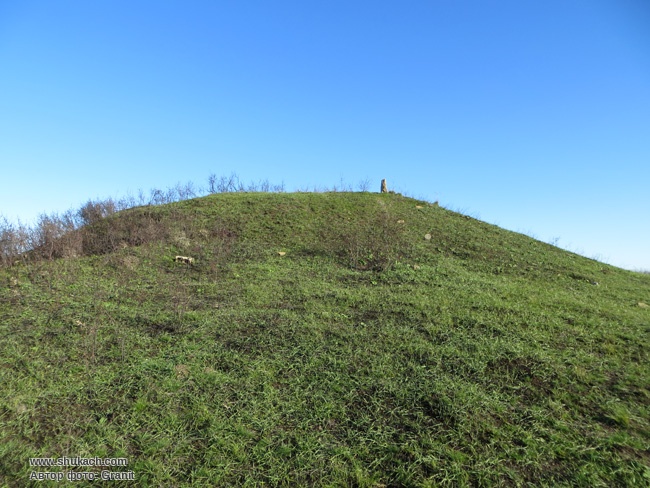 Waterfalls
The waterfall captured on the photo is located near the Hostra Mohyla height right outside Luhansk and is one of the several waterfalls in the area. In summer it dries out but is a spectacular site in winter when it freezes.