Situation in combat zone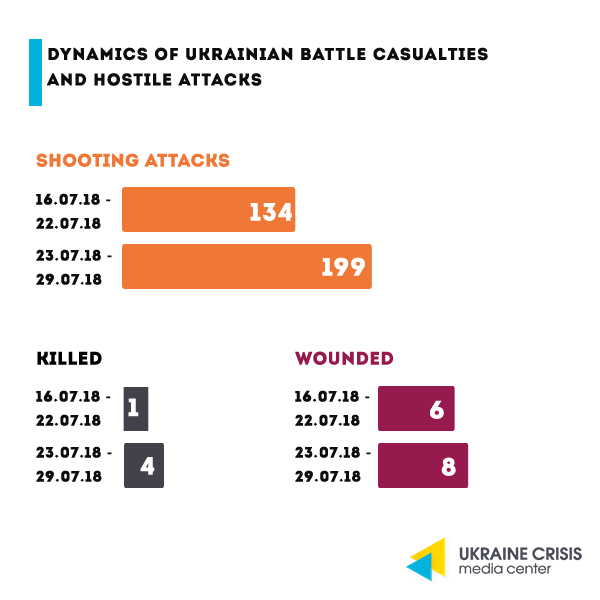 The Russian occupation forces aimed fire at the defenders of Krymske, Mayorsk, Avdiyivka, Maryinka, Lebedynske, Hnutove, Talakivka, Pavlopol, Vodiane and Shyrokyne. Besides, the adversary fired 82-mm mortar shells at the Joint Forces positions near Krymske and Lebedynske, and 120-mm mortar shells close to Talakivka.
On July 28, the adversary's sabotage and reconnaissance group attempted to seize the positions of a subdivision in the vicinity of ​​Krymske. The Joint Forces were forced to use fire means. Having suffered losses, the enemy retreated.
---
International politics: Trump and Putin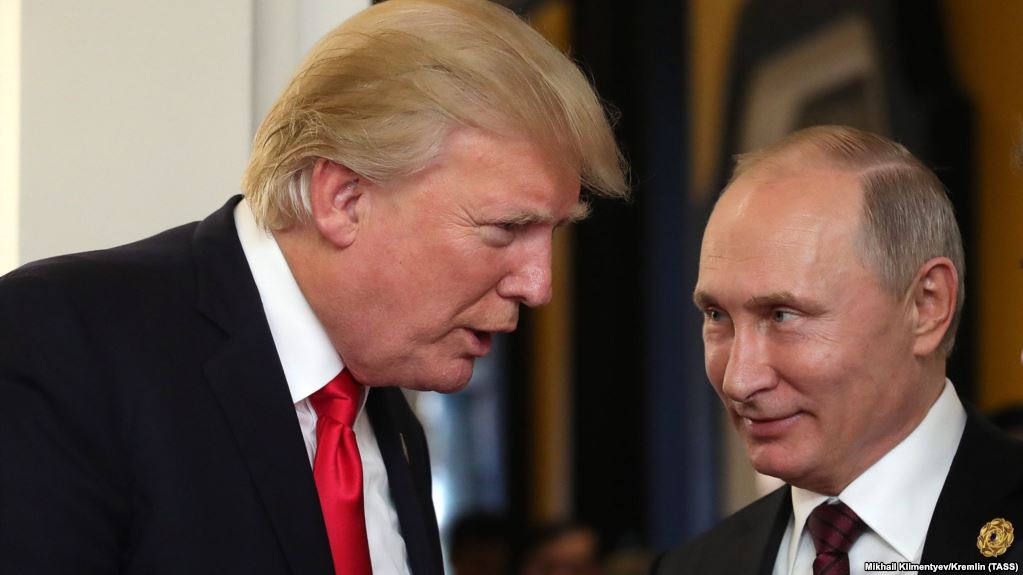 Russian President Vladimir Putin  said he had invited US President Donald Trump to Moscow, and both he and Trump were ready for further summits under the right conditions. Speaking to reporters at the BRICS summit in South Africa, Putin said that telephone calls between Moscow and Washington were not enough and that both sides needed to meet to discuss issues such as Iran's nuclear deal, Middle East conflicts, and arms control treaties. "As far as our meetings are concerned, I understand perfectly what President Trump said. He has a desire to have further meetings, to hold further meetings. I am ready for this. We need to create appropriate conditions, including in our countries," said Putin.
Russian President Vladimir Putin  believes that the idea of ​​holding a referendum in Donbas needs further elaboration. He said this at a press conference on the results of the BRICS summit in Johannesburg, South Africa. Answering a journalist's question about his opinion of the referendum' prospects, Putin replied: "I will refrain from comments. This is a very delicate, sensitive area that needs additional examination and study."
US President Donald Trump  is open to visit Moscow if he receives an official invitation, according to White House spokeswoman Sarah Sanders, Reuters informs. "President Trump looks forward to having President Putin to Washington after the first of the year, and he is open to visiting Moscow upon receiving a formal invitation," Sanders said.
---
Celebration of the 1030th anniversary of the baptism of Rus: the eve of autocephaly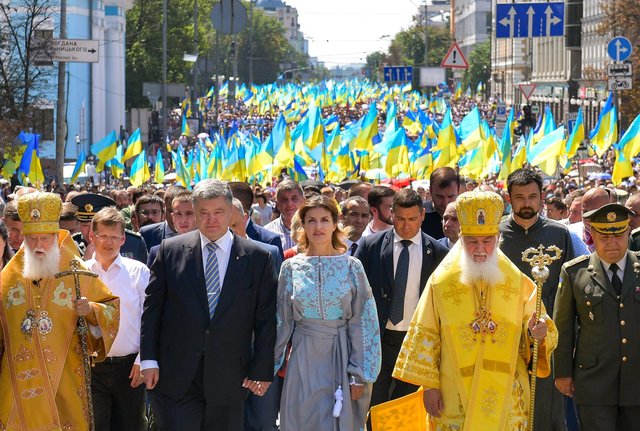 On July 27, Ukraine celebrated the 1030th anniversary of the baptism of Rus. On this occasion, both large churches – the Moscow and the Kyiv Patriarchate – held their events. According to police, about 20,000 believers participated in the UOC/Moscow Patriarchate's procession celebrating the 1030th anniversary of the baptism of Kyivan Rus-Ukraine in Kyiv. The event was attended by Co-Chairmen of the Opposition Bloc faction in the Verkhovna Rada Yuriy Boyko and Oleksandr Vilkul, their faction members Nestor Shufrych, Mykhailo Dobkin and Yuriy Pavlenko, as well as non-factional MP Volodymyr Lytvyn.
At the same time, from 65 to 150 thousand believers took part in the cross procession organized bythe UOC/KP on the occasion of the celebration of the 1030th anniversary of the Baptism of Rus-Ukraine.
Metropolitanof FranceEmmanuel, representative of Ecumenical Patriarch Bartholomew, conveyed a message from His Holiness to Petro Poroshenko, in which it is statedthat the Mother Church has already passed the ruling "to restore the unity of Orthodox believers in Ukraine for achieving the ultimate goal — to provide autocephaly to the Ukrainian Orthodox Church." Petro Poroshenko said that Tomos on autocephaly will complete the consolidation of independence of our state. According to Deputy Head oft he Presidential Administration Rostyslav Pavlenko,the decision to grant Tomos has already been approved, but "it will take some time for alltheprocedures to becompleted in acanonical way."
https://uacrisis.org/68128-kirchen-diplomatie
---
Ukrainian political prisoners in the Russian Federation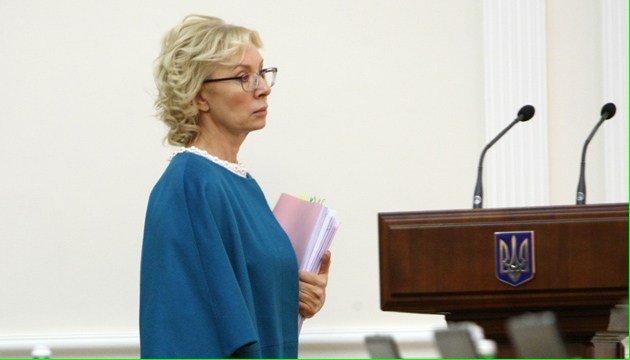 Ukrainian Parliament Commissioner for Human Rights Lyudmyla Denisovahassent a formal letter to  Russian Federation Commissioner for Human Rights Tatyana Moskalkova with a proposal of exchanging 36 Russian citizens detained in Ukraine for Ukrainian citizens imprisoned in Russia. "Based onthe results of the discussion at the Trilateral Contact Group meeting held in Minsk on July 25, the Russian party proposed that the essence of the Ukrainian initiative should be statedin a letter to the Commissioner for Human Rights of the Russian Federation," informedL. DenisovaonherFacebook page on Friday.
Oleg Sentsov has been starving for 77 days.
---
Sociology: Ukraine and NATO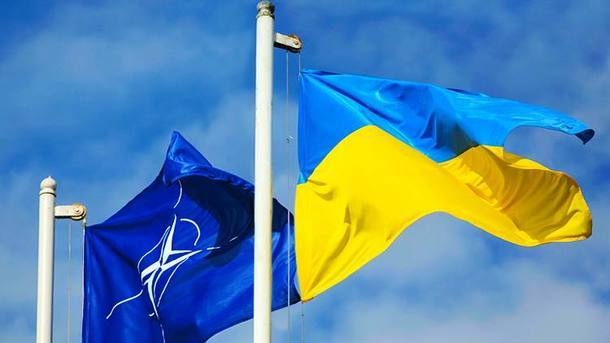 The percentage of Ukrainians supporting Ukraine joining NATO has increased by 2%over the two months-from 43% up to 45%, according tothe results of a poll conducted on July 6-14 by the sociological group "Rating." 45% of respondents answered they would vote for Ukraine's accession to NATO, if such a referendum isheld today. In the second half of March, 43% of Ukrainians answered "Yes" to thisquestion of "Rating." At the same time, one-third of the respondentsanswered they wouldvote against Ukraine's accession to NATO (as it was the case during the previous poll), every tenth respondent refused to participate in such a poll,and every tenth was not sure on how to answer.