Situation in the combat zone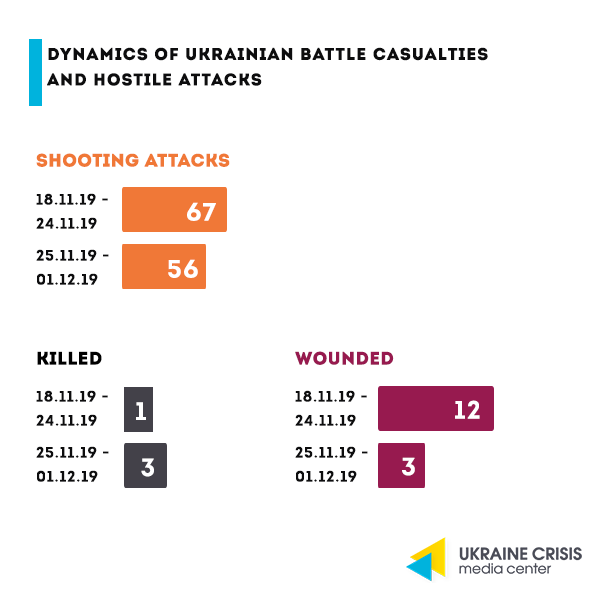 Russia-backed militants kept firing upon the Joint Forces' positions from Minsk-proscribed 82-mm mortars as well as from weapons mounted on infantry fighting vehicles, grenade launchers, heavy machine guns and small arms.
Combat casualties. Two Ukrainian servicemen were killed in action in the Joint Forces Operation area as a hostile subversive group attempted to break through into the rear.
Civilian casualties. On November 25 Russian proxies were firing with small arms upon the residential area of Maryinka. A bullet hit a woman as she was strolling in town with her one-and-a-half-year-old daughter. The bullet passed through the woman's chest and hit her in the left shoulder.
---
Anticipating the Normandy-format meeting: what Zelenskyi told international media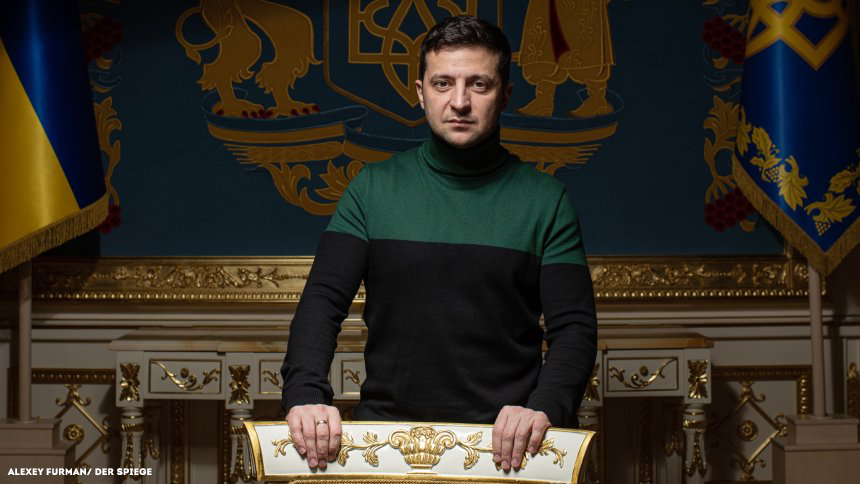 Ahead of the Normandy-format meeting in Paris scheduled for December 9, 2019, the President of Ukraine Volodymyr Zelenskyi was interviewed by several international media outlets: "DerSpiegel", "Le Monde", "Time" and "Gazeta Wyborcza". Participants of the "Normandy Four" are the four state leaders – the President of Ukraine Volodymyr Zelenskyi, the President of the Russian Federation Vladimir Putin, the President of France Emmanuel Macron and the Chancellor of Germany Angela Merkel. Following a long break in these high-level negotiations, participants will discuss the prospects of the conflict resolution in eastern Ukraine.
Zelenskyi on the elections. The President insists that local elections in the defined areas of Donetsk and Luhansk regions can be only held in accordance with the Ukrainian legislation after de-occupation takes place.
"Elections are to be held in accordance with the Ukrainian legislation. The Ukrainian legislation rules out militants' presence," he emphasized. "All Ukrainian parties should have access, (as well as) the monitors, journalists, OSCE and the Central Election Commission. If there are armed group, not a single party will go there." President Zelenskyi also said that internally displaced persons should have the voting right at these elections.
Control over the state border with Russia. "It will be the most difficult issue of all, if we get to this discussion sometime. I am honestly telling them: I disagree with how this issue was resolved in the Minsk (agreements). According to the Minsk agreements, first elections will be held, then – control over the border (will be regained)," the President of Ukraine stated.
Zelenskyi emphasized the Ukrainian position: first comes the border, then the elections, not as the Minsk agreements stipulate: "Unfortunately we have a contradiction there. We surely need to resolve it."
A military solution to the conflict. Answering the question what he will do if the negotiations result in nothing, the President of Ukraine said: "In any case I will not start a war in Donbas." He said "there are many hot-blooded individuals" who are calling to "take back" Donbas not thinking about the price.
"I think that these individuals are managed by the previous authorities. Honestly saying it surprises me. It's not just me who is surprised – ask the politicians abroad. Everyone is surprised that these people are supported and fueled by saying: it is our country, tomorrow we will get it," Zelenskyi said.
Nord Stream-2 and gas transit through Ukraine. Zelenskyi does not rule out that the gas issue will be discussed at the Paris meeting. The President said that Nord Stream-2 gas pipeline has considerably weakened Ukraine's positions in the gas negotiations.
"Despite our European partners saying that it is not a political but an economic project, I will let myself disagree. If we succeed to agree on a new transit contract valid for up to 10 years, if Europeans help us and Russia does not oppose, we will be then able to say that Nord Stream-2 is not a political project. For now this statement is groundless," Zelenskyi said.
---
Gas war: will Ukraine and Russia agree on gas transit?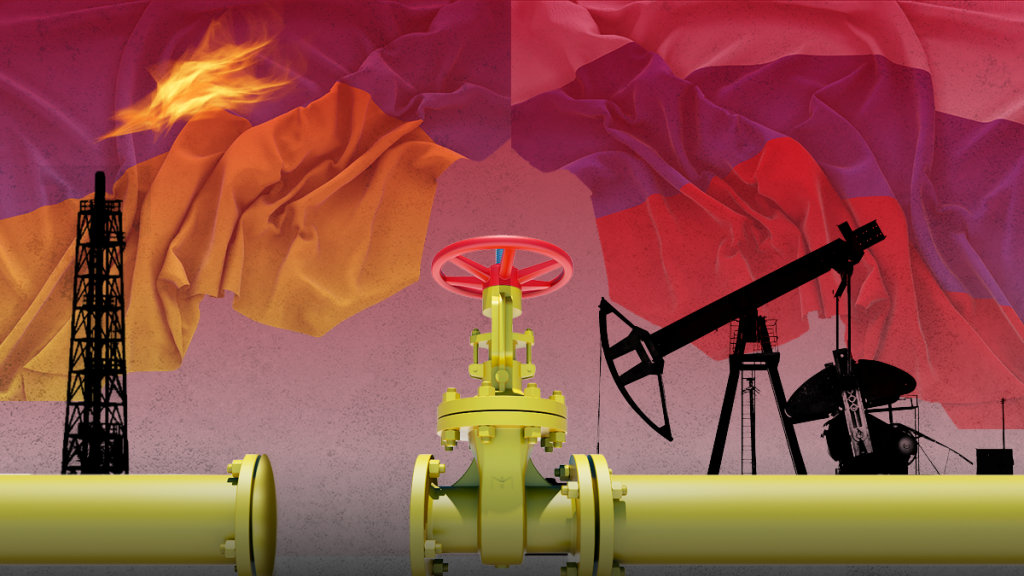 The agreement between Ukraine and Russia on gas transit is expiring, it has been considered by the Arbitration Institute of the Stockholm Chamber of Commerce. The Arbitration Institute ruled to change the tariff of gas supply to Ukraine's benefit. Russia does not recognize its defeat and thus refuses to supply gas with a lower tariff.
On November 28 in Vienna Ukraine and Russia held bilateral negotiations discussing a new deal on gas transit. This is the first time since 2014 that the negotiations are held in the bilateral format. All previous negotiations on gas transit took place in Brussels with participation of the European Commission Vice President Maroš Šefčovič. It is not quite clear why Vienna was chosen the place for the new bilateral talks.
Yet it is known that Vienna is where Ukrainian gas oligarch Dmytro Firtash is based as he awaits extradition to the US. Between 2004 and 2009 Firtash's company "RosUkrEnergo" served as an intermediary in gas transit from Russia to Ukraine and Europe.
Ukraine's position: a long-term contract based on European rules. The Ukrainian side keeps insisting that a new contract on Russian gas transit needs to be signed based on European rules. It means that the potential deal will not be between Gazprom and Naftogaz like the actual contract, but between Gazprom and Ukraine's operator of the gas transmission system – a new company entrusted with management of the gas transportation system that was previously administered by Naftogaz.
European rules foresee clear tariff-making for transportation of gas as well as defined volumes of the gas transported that should be respected by both Ukraine and Russia. Ukraine's profit depends on the volume of gas in transit. It now varies between two and three billion US dollars.
A transit contract with fixed volumes will guarantee that Ukraine has a permanent and easily forecast profit.
Ukraine also insists that a new transit contract should be a long-term one – for 10 years or for a longer term.
Position by the Russian Federation: "balance of relations". Russia has been continuously emphasizing the need to "restore the balance of relations" between Naftogaz and Gazprom meaning that Ukraine and Naftogaz should refuse the demands supported by the order of the Stockholm Arbitration Institute (worth of about USD three billion that can be withdrawn already in 2020) as well as the fine by the Antimonopoly Committee (about US seven billion). Russia also insists that Naftogaz does not file new lawsuits to the Stockholm Arbitration Institute (about USD billion 12,2).
Before the negotiations in Vienna started, the Ukrainian government stated that a scenario when Ukraine would give up arbitration and fines in order to continue gas transit is not acceptable.
At the same time Naftogaz said that the company is ready to accept the three billion dollars that the Arbitration Institute ordered to pay not in money but in gas. This option foresees restored direct transit of gas from Russia to Ukraine, direct transit is also what the Russian side insists on. At the same time it is unclear if Russia agrees to supply gas without payment until it pays off its debt to Naftogaz.