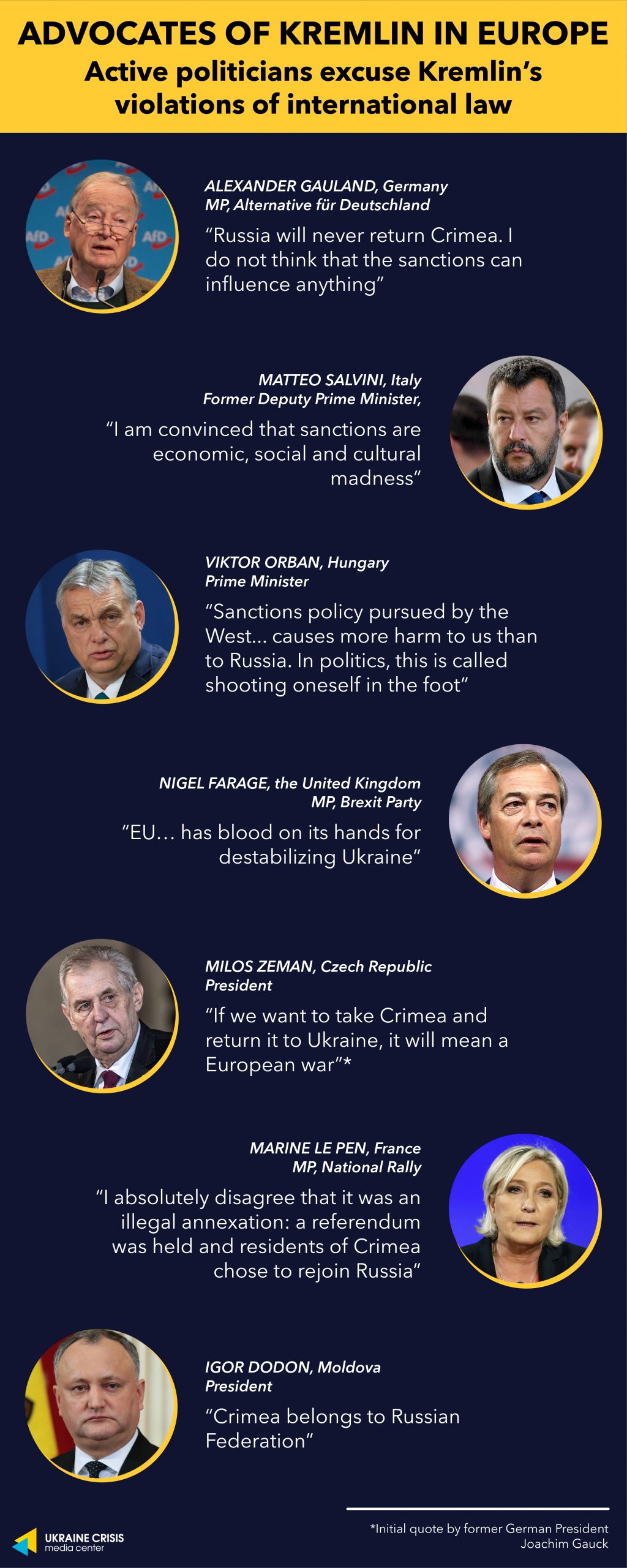 We made an inforgraphic on present day politicians, who are promoting Russia's interests Europe and excusing Kremlin's violations of international law and human rights.
These are just the most prominent examples, but, unfortunately, Russia has many advocates on European political landscape and is constantly working to expand their circle.
Moreover, Kremlin has a goldmine of former politicians, who are now directly working for it, like Gerhard Schröder, who has strong ties to Russian oil industry and is currently serving on the board of Rosneft or Karin Kneissl, recently employed by propagandist outlet Russia Today.