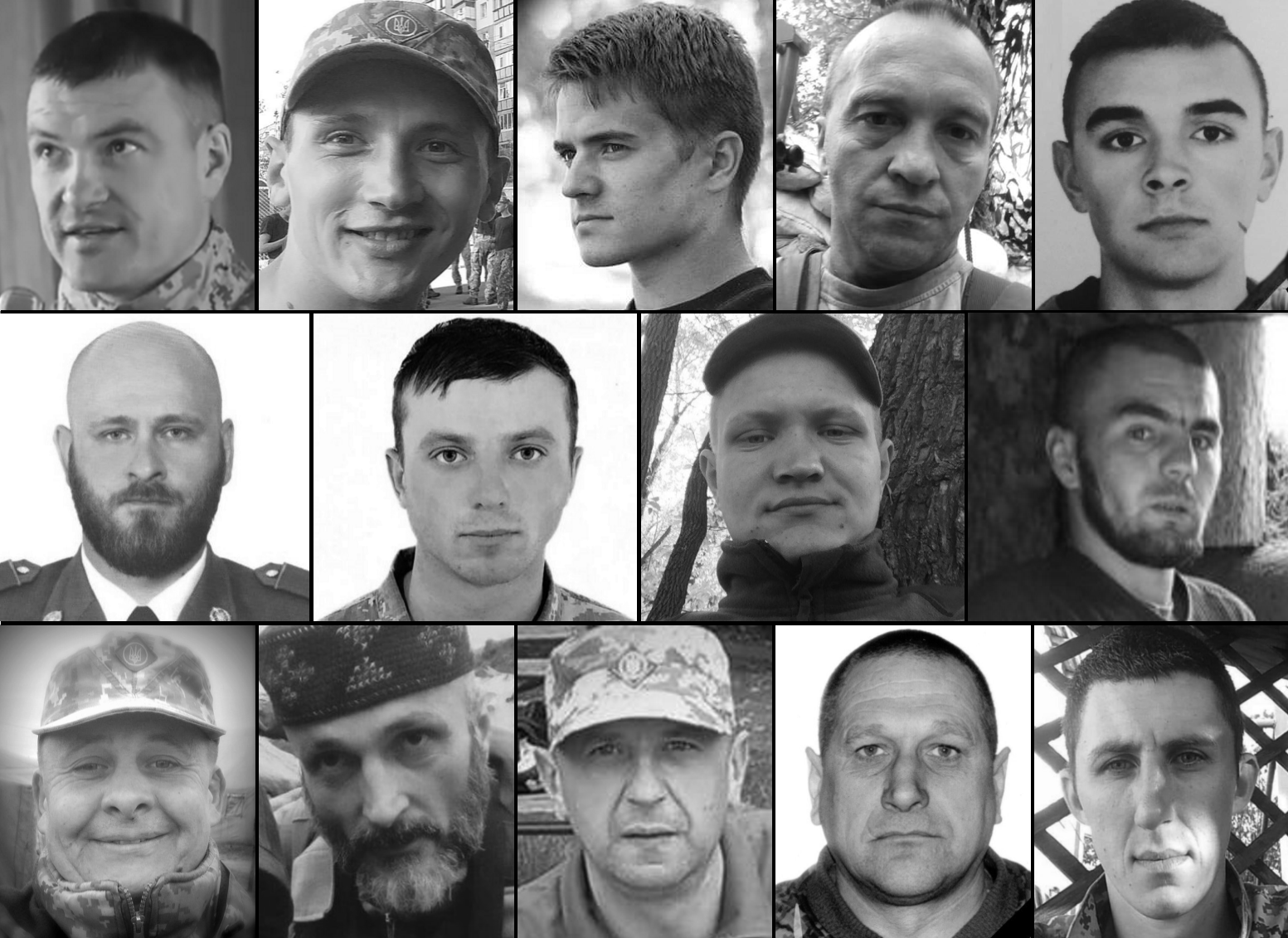 This is a summary of the original article by Novynarnia.
In April 2021, 14 Ukrainian heroes gave their lives for freedom, independence and territorial integrity of Ukraine.
The past month has claimed the most lives of Ukrainian soldiers since May 2019, when Volodymyr Zelenskyi became president.
The Press Center of the Joint Forces Operation reported 315 shelling attacks in April, the most since July 2020, when the "additional comprehensive ceasefire measures" were announced. On average, 10 shelling attacks were recorded at the front every day, much of them from heavy artillery.
19 soldiers of the Armed Forces of Ukraine were wounded.
Five "edelweisses" from the 10th Mountain Assault Brigade, which holds the line in the area of Horlivka, are among the dead. Two soldiers each died from the 58th Motorized Infantry Brigade named after Hetman Ivan Vyhovsky and the 92nd Mechanized Brigade named after Kish Otaman Ivan Sirko. One each – from the 1st Tank, 14th Mechanized, 72nd Mechanized, 128th Mountain Assault, 36th Marine Brigade.
One officer and one Georgian citizen were killed while serving under a contract in the Armed Forces.
Eleven deadly battles took place in the Donetsk region, three – in the Luhansk region.
In three cases, the causes of soldiers' deaths were explosions, in at least three more – sniper fire, in the rest – shelling attacks and other battles.
Serhii Sulyma. Ihor Baitala. Vladyslav Moroz. Viktor Helebrant. Maksym Steblianko. Volodymyr Shpak. Denys Yushko. Andrii Teperyk. Yaroslav Karliichuk. Oleksii Mamchii. David Shartava. Oleksandr Lutsyk. Ivan Kovalovskyi. Roman Huliak.
The youngest soldier was 22 years old, the oldest one – 49.
Serhii Sulyma "Khoi"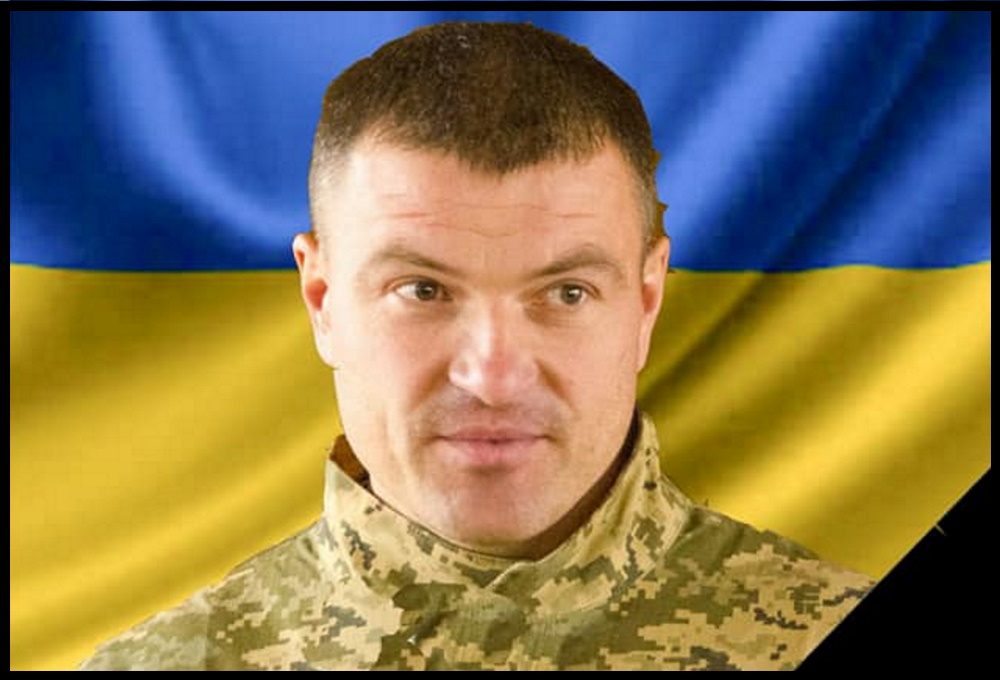 Serhii Sulyma, Mountain Assault Platoon Chief Sergeant, Mountain Assault Company, 109th Separate Mountain Assault Battalion, 10th Brigade, was born on October 9, 1980 in Lutsk. There he graduated from school, and received an education at the Higher Vocational School.
He did compulsory military service and later got a job as a driver at the Volyn Center for Emergency Care.
In 2015, he was mobilized into the Armed Forces. After serving for a year, he returned home.
Recently, Serhii lived in the Ivano-Frankivsk region. From there, in October 2020, he went to the Armed Forces again – this time under contract.
"A courageous warrior, a paratrooper who fought in the restive regions of the world as part of the French Legion. But after the start of the Russian-Ukrainian war, he directed all his experience and skills to fight the enemy. Having an extremely high level of training, his place should have been in the Special Operations Forces of Ukraine, but Serhii preferred to lead ordinary brigades to perfection. At the same time, he remained humble. You can rarely see him in the photos. Having a lot of video material with him, we didn't want to show it all for his own safety and the safety of his family," says Oleksandr Yermak about his former commander.
According to him, Serhi Sulyma's call sign was "Khoi".
The soldiers trusted Sulyma completely and unconditionally: the chief sergeant enjoyed extremely high authority and respect.
"He is a real brave warrior, he is a good friend, he loved life…", recalls the deputy commander of the 10th Mountain Assault Brigade, Lieutenant Colonel Daniiar Petriuk. According to him, Serhii was retreating during the shelling attack when he was hit by an explosive device.
Serhii Sulyma was buried in the cemetery in the village of Harazdzha.
He is survived by his mother and sister.
Ihor Baitala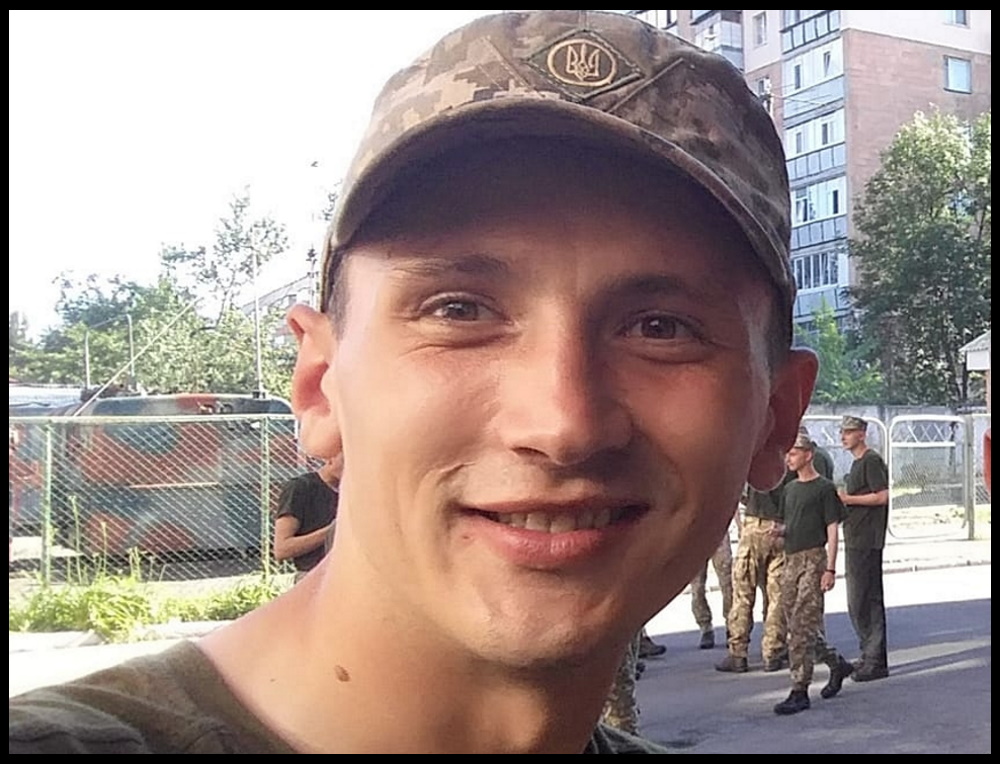 Ihor was born on May 19, 1995 in Zhydachiv, Lviv region. After the 9th grade he entered the Zhydachiv Vocational Lyceum and graduated, acquiring a profession of a tractor driver/machine operator.
In 2014-2018 he studied at Lviv National University, Faculty of Biology and Technology and got a degree in "meat production technology".
Serhii served as a driver in the military conscription in 2019. After demobilization in 2020, he returned home. But after celebrating the New Year 2021 with his family, on January 5 he joined the army again, this time under a contract.
He served in the reconnaissance section of unmanned aerial vehicles in the 10th Mountain Assault Brigade.
"Ranker Ihor Baitala was motivated, reliable and loved equipment. He wanted to serve in a combatant brigade, he wanted to do real work, to be in the battle unit with purpose," said Major Roman Voloshchuk, the deputy commander of the 8th Separate Mountain Assault Battalion, where the deceased served.
On April 3, Ihor Baitala disappeared in the area of the Joint Forces Operation in the Donetsk region under unknown circumstances. He did not have a weapon with him. The disappearance of the soldier was noticed in the brigade in the evening and the search began immediately, but to no avail. No traces of firefight were recorded in the area of the soldier's disappearance.
Three days later, on April 6, representatives of the Russian occupation forces handed over Ihor's body to the Ukrainian military at the Marinka checkpoint.
The circumstances of the soldier's disappearance are being clarified. The loss of orientation or the abduction of the warrior are among the versions.
This is a combat loss, though. As the 10th brigade reported to Novynarnia, the cause of death was three bullet wounds.
Ihor Baitala was buried in his hometown Zhydachiv.
He is survived by his parents, a brother, and two sisters.
Vladyslav Moroz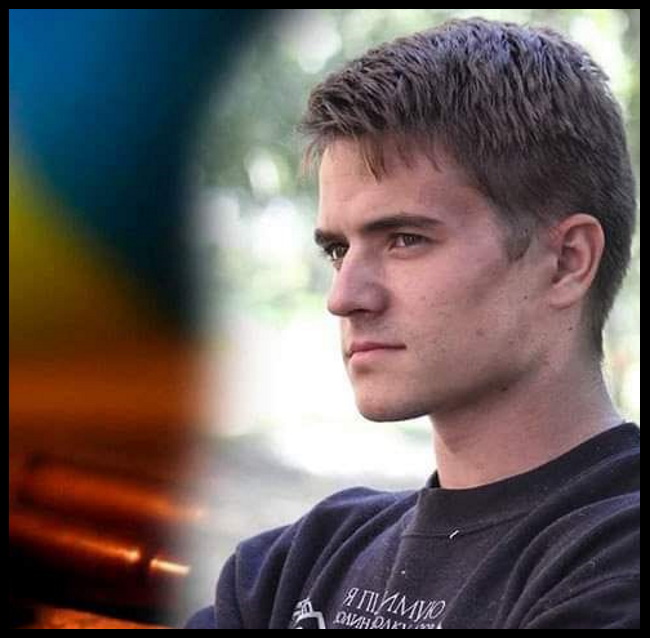 Vlad was 23. He was born on July 14, 1997 in the village of Khalaidove, Uman district (now Monastyryshche) in the Cherkasy region. There he started school, and then studied in Kyiv region, in the village of Danylivka, where he moved with his parents.
After school he entered the Transport University, learned the trade of an architect-designer. After graduating from university he went to the military commissariat and in the fall of 2020 signed a contract to serve in the Armed Forces.
A soldier, gunner at the 7th Mechanized Company, 3rd Mechanized Battalion, 72nd Separate Mechanized Brigade named after the Black Zaporizhian Cossacks. Despite the fact that he spent most of his life in the Kyiv region, Vlad was extremely fond of his small homeland – Khalaidove.
Locals of the village remember little Vladislav as a very kind and friendly boy…
He died on April 5 at about 7:55 p.m from a perforating gunshot wound during the enemy's shooting attack from light weapons near the village of Spartak, Donetsk region.
The soldier was buried in the parents' village Khalaidove, which he loved so much.
His parents and sister remain behind.
Viktor Helebrant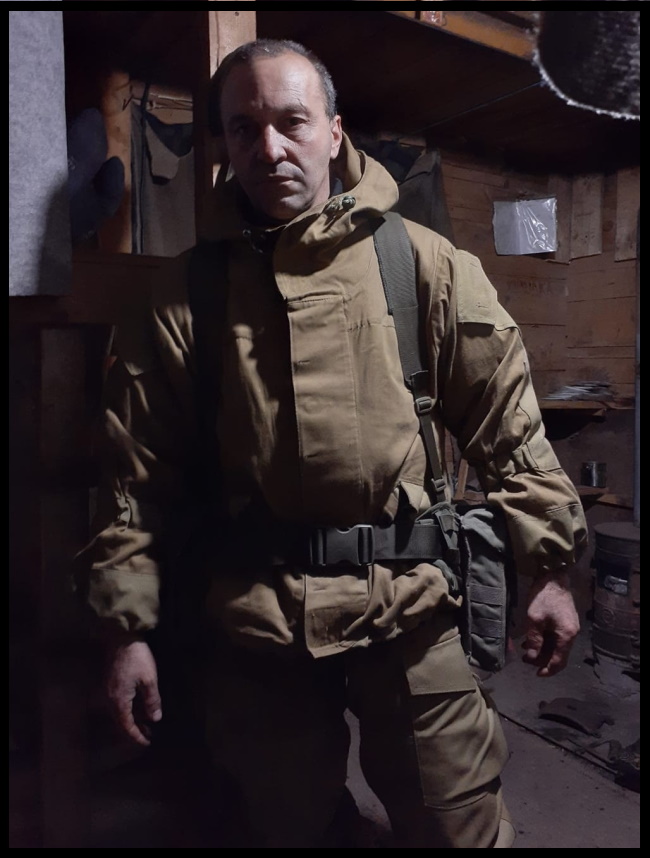 49-year-old junior sergeant Viktor Helebrant was from Zakarpattia. He was born on January 23, 1972 in the village of Nelipyno, Svalyava district, where his eldest, already married daughter Maria still lives.
"In his youth, my father served in the army in the marines, and mother was waiting for him all this time. When he returned, he still wanted to sign a contract and do military service for three years, but his family discouraged him. And in 1993, he married my mother," says Maria.
When his wife was pregnant, the husband went to Kharkiv to earn money to prepare for the birth of his first child… And he met another woman there. So he eventually divorced his first wife, moved to Kharkiv, and remarried there. A daughter was also born in this marriage.
However, the marriage did not work out as well. Recently, Viktor lived in the village of Krasnokutsk in the Kharkiv region. There he met his last love – librarian Svitlana, who gave birth to her husband's son Rodion, now he is a fourth-grader.
In 2015-2016, Viktor was mobilized and served in the Armed Forces of Ukraine. But when he returned home, he realized that he could not stand by and watch Ukrainian soldiers die in the east. So in 2016 he signed a contract and returned to the army. At first he served in the 24th Mechanized Brigade, and after the contract was extended in 2018 – in the 92nd Mechanized Brigade named after Kish Otaman Ivan Sirko. Commander of the mechanized department of the mechanized company.
Before the war, Viktor worked in Krasnokutsk as a locksmith in the housing and communal services department.
"He was a very good man, humble, respectful, calm. Like many guys from Western Ukraine, he was a patriot. That is why he resigned a few years ago and said that he would go to war and defend Ukraine. He was there for several years, at the front. When he came home, he always visited to talk. But he did not talk much about the war. We understood that he was always at the frontline, so he kept his head shut," Pavlo Hutsel, the former Helebrant's chief, told Obozrevatel.
On April 5, Viktor was on station. A bulletproof vest and helmet could not save him from an aimed shot: an enemy sniper shot the warrior in the head.
The soldier was buried in Krasnokutsk.
He is survived by his wife, an adult daughter from his first marriage, a minor daughter, and a son.
Maksym Steblianko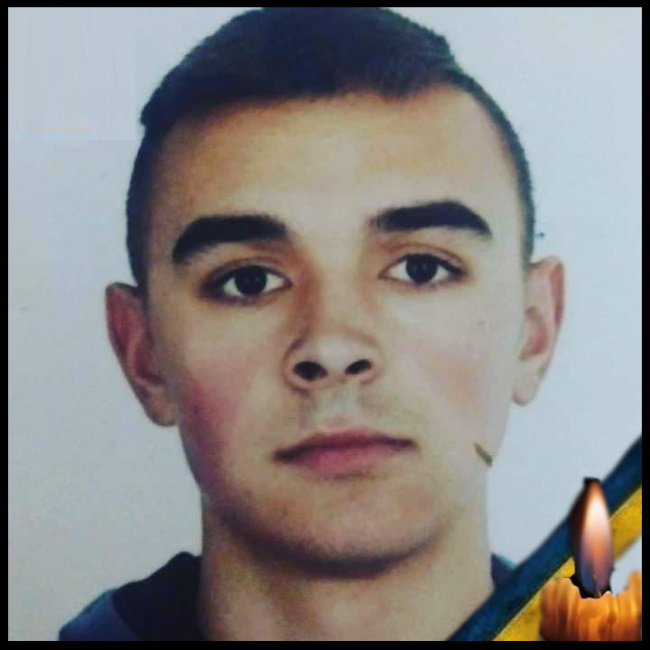 23-year-old Maksym fought in the east together with his father, also a contract enlistee of the Armed Forces of Ukraine.
Maksym was born in Lebedyn in the Sumy region on January 24, 1998. He was the firstborn of his parents. Then four more children were born in the family one after another. One of Maks's brothers is now also serving in the army…
Maksym also did compulsory military service – after graduating from forestry school in 2016, where he acquired professions of a forester, tractor driver, machine operator, and chauffeur. After the service he decided to stay in the army and signed a contract.
From 2020, Maksym Steblianko served in the 1st Separate Tank Brigade. A soldier, driver of a mechanized platoon of a mechanized battalion. He brought ammunition, food, and various necessary things to his comrades-in-arms.
"Since I have only been under a contract for eight months, and this is my first trip to the JFO area, I could always approach him, and he would support me and calm me down or even tell me off, but I realized it was all a joke. I was in the kitchen from 4 am, he came to me and I gave him some food. He sat down, I stood next to him, he hugged me (he called me Ryzha), and said, "Okay, Ryzha, I'm leaving." I hugged him, kissed his temple, and he left. Then I was talking to my mother on the phone when I heard an explosion," recalls Maryna Chyrva, who served with Maksym.
Soldier Steblyanko died on April 6 at about 9:30 a.m. – a military vehicle he was driving exploded on an unknown explosive device near the village of Stepne in the Donetsk region.
The explosion occurred when a tilt-covered car entered a little-studied earth-road. There were six other people in the car, but they went outside during the turn of the truck and were not injured.
Maxym was buried in Lebedyn.
He is survived by his parents, three brothers and a sister.
Volodymyr Shpak "Kapitan"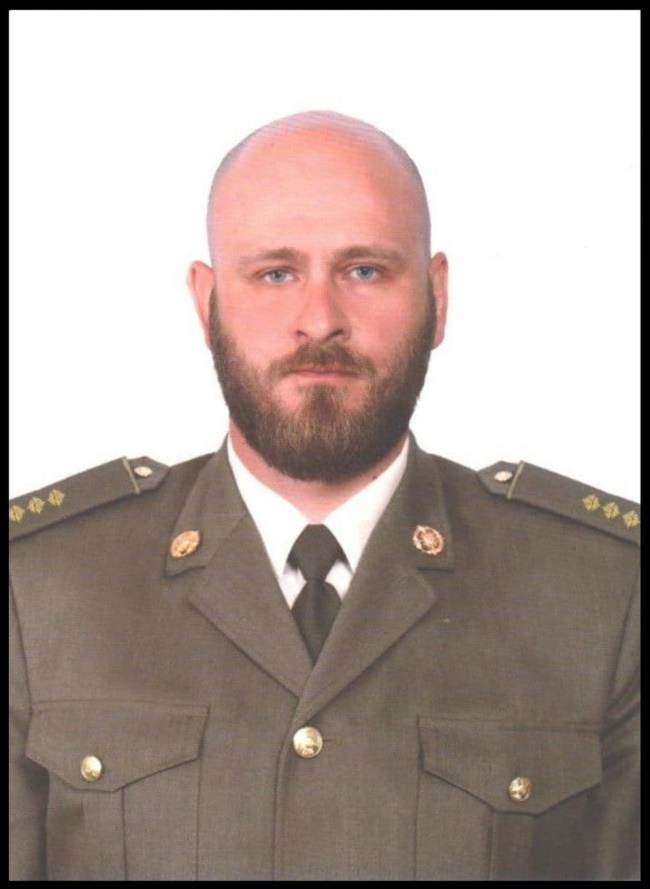 The Anti-tank Platoon Commander, Fire Support Company, 13th Separate Motorized Infantry Battalion, 58th Separate Motorized Infantry Brigade of the Armed Forces of Ukraine, senior lieutenant Volodymyr Shpak, was born on March 13, 1984 in Chernihiv. In 2006 he graduated from the Chernihiv State Institute of Economics.
He joined the Armed Forces in 2018, and at the same time arrived in the anti-terrorist operation zone, at the 29th checkpoint near the village of Novotoshkivske in the Luhansk region. As part of the 13th Motorized Infantry Battalion, he went through two rotations near Mayorsk. The rotation, which was his last, was already the fourth one.
"He wanted our army to be like NATO's. He talked about it every day, he knew English perfectly. We were at the training ground in the Lviv region this year – he spoke English with foreign instructors, and presented himself well there. We can say that he was the best of the brigade," Volodymyr Nesterenko, the deceased's comrade-in-arms, a senior technician at the 13th Separate Motorized Infantry Battalion, told his relatives.
Senior Lieutenant Shpak was killed on April 6 at about 10:55 a.m. near the village of Nevelske in the Donetsk region during the enemy's shelling attack.
The soldier was buried in Chernihiv. He is survived by his parents and older brother.
Denys Yushko
On May 31, mariner Denys Yushko, who was born in 1998 in the village of Novobohdanivka in the Mykolaiv region, would have turned 23 years old. However, he remained 22 years old forever. And his tiny son will also celebrate his 1st birthday without a dad… whom he will never see again in his life.
Denys himself also grew up without his father, who died when the boy was only 5. In another four years he lost his mother, who could not overcome a serious illness. He was raised by his grandparents and an uncle.
"Denys was very positive, unfailing, kind, even a little naive. He smiled all the time, for that at school teachers called him "sunshine". He was with me all the time, my best helper," sighs the fallen soldier's uncle, Maksym Korniienko.
Back in school, Denys wanted to become a welder, like his father. But about a year before his 20th birthday, when he was to be enlisted, he changed his mind and decided he wanted to serve.
"He and his friend together went to the army, I remember we bid them farewell with the whole village at the community center. Besides, he went to the military commissariat himself, on May 30, 2018, one day before his birthday. So he wanted to serve. He returned from the army in 2019, stayed here for a while and worked. But then he said he would enlist with a contract, that he wants to defend Ukraine, that this is his calling," Maksym recalls.
In Yushko's photo from that time you can see a sticker on camouflage – "State Special Transport Service". Denys started his contract service in the Armed Forces at the end of 2020. A mariner, serviceman of the 36th Separate Brigade of Marines named after Rear Admiral Mykhailo Bilynskyi.
Before leaving for Donbas, the mariner started a relationship with a girl from another village. Later they started living together in Mykolaiv, and rented an apartment. Recently, the couple has given birth to a son, who was named Pavlo in honor of Denys's now-deceased father.
"Literally the day before his death, on the evening of April 7, Denys called and we talked. He then said that the situation at the front was very tense. He even said, "I don't know if I'll come back from here." And the next morning I got a call and was told that Denys had died," his uncle said.
It happened on April 8 in the area of Vodiane in Pryazovia. During the shelling attack on the positions of the Armed Forces, Denys received a fatal bullet wound to the head.
The mariner was buried in Novobohdanivka.
His uncle, civilian wife and young son remain behind.
Andrii Teperyk "Beba"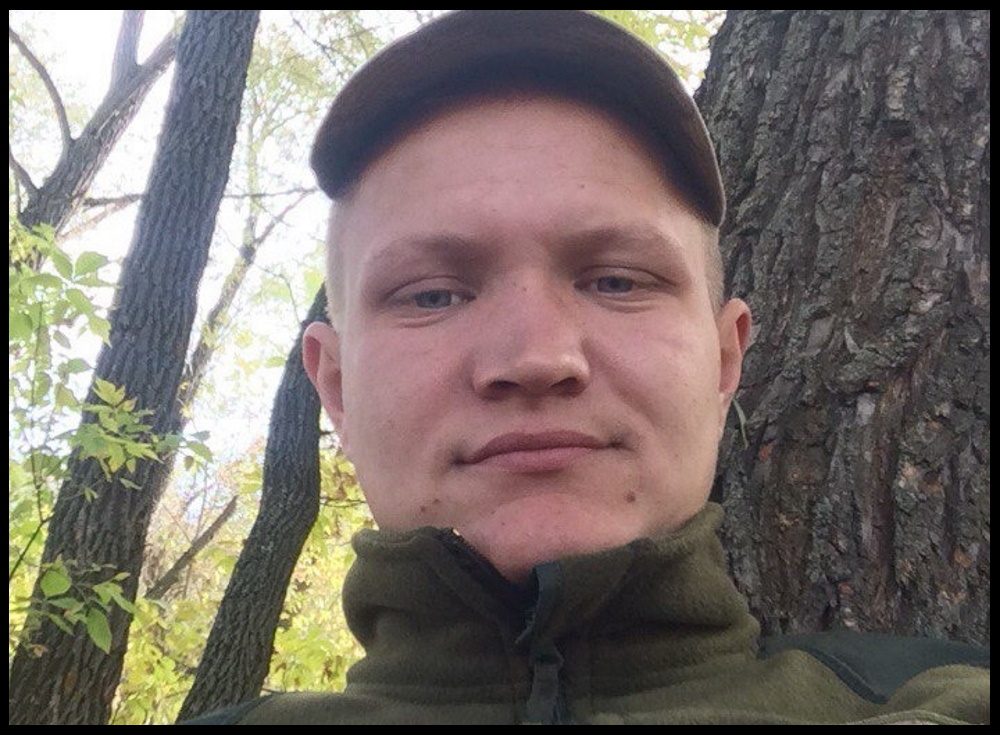 Andrii was born on January 30, 1997 in the village of Martove, Pechenih district, Kharkiv region. He graduated from the Lyceum of Construction Technologies with a profession of a tiler.
He is very kind, humane, caring, and at the same time a model of courage and honor – this is what his fellow villagers say about him.
Andrii joined the army when he was 20. Right away with a contract – he wanted to fight. Of course, his grandfather was a soldier, his uncle has been at the front since the beginning of the war. Acquaintances say: Andrii was also a real warrior, you could sense that immediately.
When the first, three-year, contract with the Armed Forces expired a year ago, Teperyk signed the second one.
A senior soldier, the 1st Mechanized Platoon shooter and sniper, 2nd Mechanized Company, 1st Mechanized Battalion, 92nd Mechanized Brigade named after Kish otaman Ivan Sirko.
On April 10, Andrii was drawing duty at the brigade's positions near Zolote-5 in the Luhansk region when he was "found" by a sniper. A targeted wound to the torso was incompatible with life.
Senior soldier Teperyk was buried in his native Martove.
He is survived by his parents and a seven-year-old sister.
Yaroslav Karliichuk "Malyi"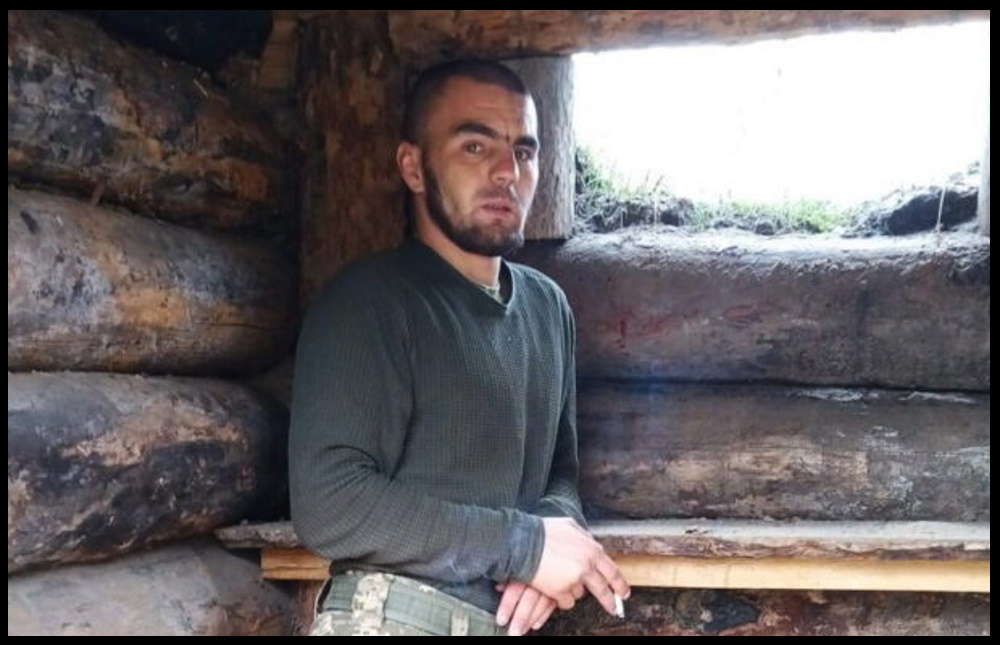 Karliychuk was born on August 7, 1996 in the village of Cherepkivtsi, Hlyboka district, Bukovyna. After school he worked for a year in Chernivtsi in the security company "Tiger", was eager to go to the front, but his age did not allow it.
Yaryk joined the Armed Forces at the age of 19. In 2016, he was already at war near Marinka. Senior soldier, serviceman of the 109th Separate Mountain Assault Battalion, 10th Mountain Assault Brigade.
Yaroslav was killed during a targeted shelling attack on April 12 in the area of Shumy near Horlivka. 
The soldier was buried in his native Cherepkivtsi.
He is survived by his mother, three older sisters, a young wife and a young son.
Oleksii Mamchii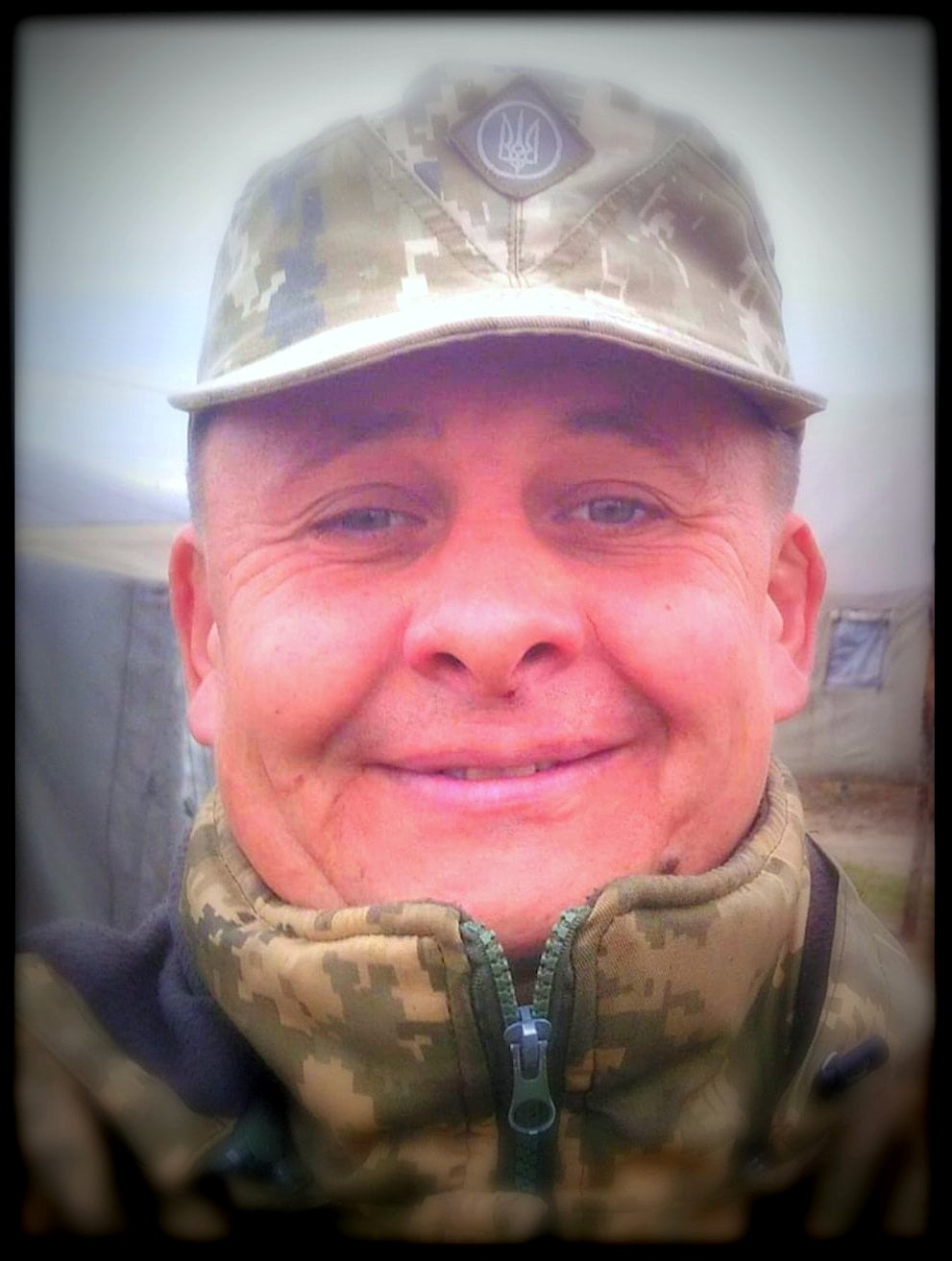 This war has already taken two sons from the Mamchii family. In July 2016, Stanislav was killed in a mortar attack near Avdiivka. And April 2021 was the last for his older brother, Oleksii.
Senior soldier Oleksii Mamchii was born on June 27, 1980 in Chernivtsi. He graduated from Chernivtsi Professional Machine-Building Lyceum, then from the Institute of Engineering Mechanics and Transport of Lviv Polytechnic National University.
Oleksii went to war in 2019 – when the youngest of the three Mamchi brothers, Yevhen, returned from there (fortunately alive).
Oleksii served as a senior driver of the Anti-aircraft Missile Department, Anti-aircraft Missile Platoon, 108th Separate Mountain Assault Battalion, 10th Mountain Assault Brigade.
There, in the army, he met his love. Her name is Liubov (love in translation from Ukrainian). They served in neighboring positions, and soon got married, celebrating the wedding in Chernivtsi.
"Oleksii was loving and cheerful. He loved me very much. I was closer to the enemy, so he worried more for me. No one could have thought that he would be killed where there were more people… He came to me in the evening, and in the morning they said that he was no more," said the wife of the deceased.
On the morning of April 13, Russian mercenaries dropped an antipersonnel mine from an unmanned aerial vehicle, one of the fragments of which fatally wounded senior soldier Mamchii.
Oleksii was buried in Chernivtsi.
He is survived by his parents, brother, wife and daughter.
David Shartava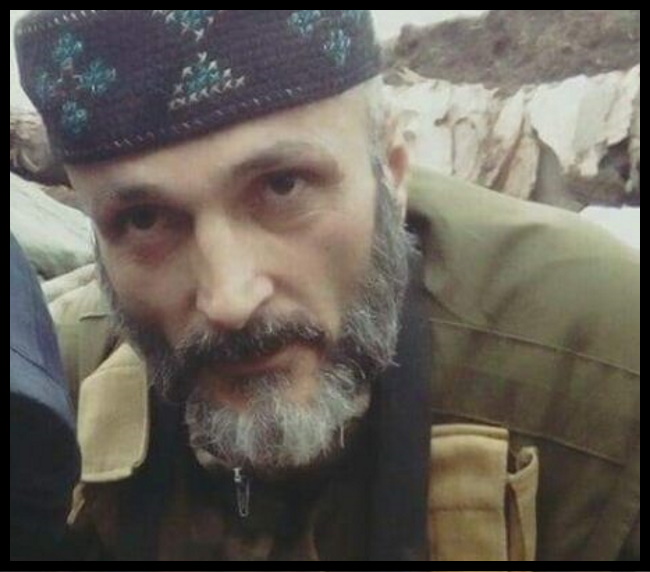 Georgian citizen David Murmanovych Shartava was born on January 11, 1975 in Tbilisi. He raised two sons, was a professional military – participated in peacekeeping missions in Iran, Afghanistan and other countries.
During the Russian aggression against Georgia, he fought fiercely for his homeland. And when the empire encroached on Crimea and the Ukrainian Donbas, he came to break putinists' teeth in Ukraine.
"Many Ukrainians died for us – for Abkhazia, for Georgia, they helped in 2008… They always helped. These are our brothers, and one must support brothers," Dato said.
And he helped by deed, not by word, fighting against the Russian invaders from the first years of Russian aggression.
In 2016, Dato joined the Armed Forces as part of the Georgian Legion. A senior soldier, serviceman of the 2nd Mountain Assault Brigade, 128th Separate Mountain Assault Transcarpathian Brigade.
According to his commander Mamuka Mamulashvili, Dato was one of the best warriors in the legion – a brave and skilled fighter.
According to the military news agency ArmyInform, on the eve of his death, as if anticipating something, Dato recited the poem "When I die".
"David once studied at a theater school in Georgia and was very artistic. He loved to recite poems, sing, and was always cheerful and sensitive. There is such a thing as a "real Tbilisian" – it was Dato. He was friends with everyone, I don't remember anyone having conflicts with him. His death is definitely a tragedy for us and his family, because everyone loved David," said the commander.
The Georgian defender of Ukraine fell on April 18 near Shyrokyno as a result of the enemy's shelling attack on the position of the Armed Forces with automatic machine grenade launchers.
He was buried in his hometown, Tbilisi.
David is survived by his wife and two sons.
Oleksandr Lutsyk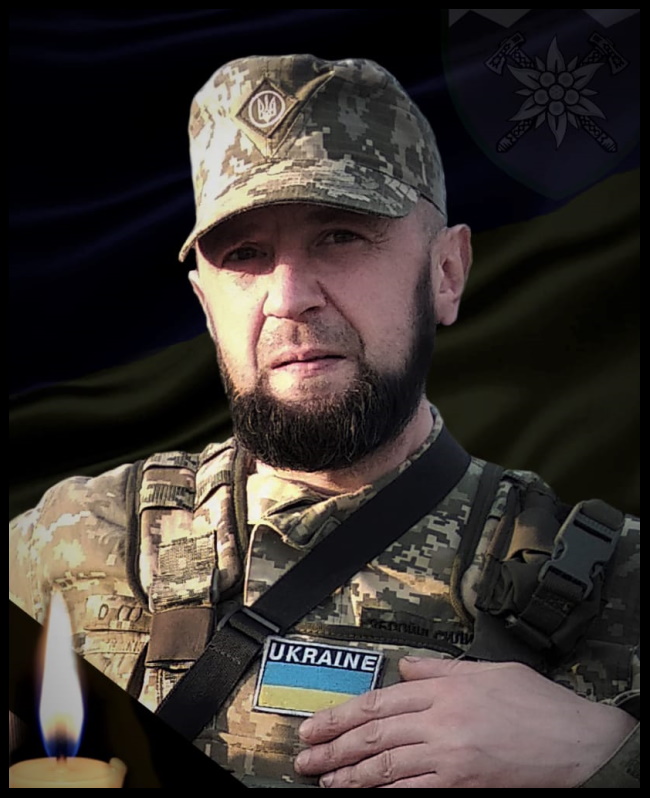 A soldier, reconnaissanceman and operator of the Anti-tank Artillery Division, 10th Mountain Assault Brigade, Oleksandr Lutsyk was born on May 18, 1982 in the village of Hodomychi, Kamin-Kashyrsk district, Volyn region.
He graduated from Manevychi Vocational School and became a carpenter. He settled in Manevychi for a while and got married. But family life did not work out.
After the divorce, Oleksandr went to work in Poland, where he worked as a builder for some time but was forced to quit his job after being injured.
Having returned home, in October 2019, Oleksandr signed a contract for service in the Armed Forces. In the future, he planned to dedicate his entire life to military service.
On April 22, at about 11:30 a.m., the enemy fired at the positions of the Armed Forces of Ukraine near Shumy from an anti-tank guided missile. Oleksandr Lutsyk died of shrapnel wounds.
The soldier was buried in the village of Hodomychi.
His brother and sister remain behind.
Ivan Kovalovskyi "Africa"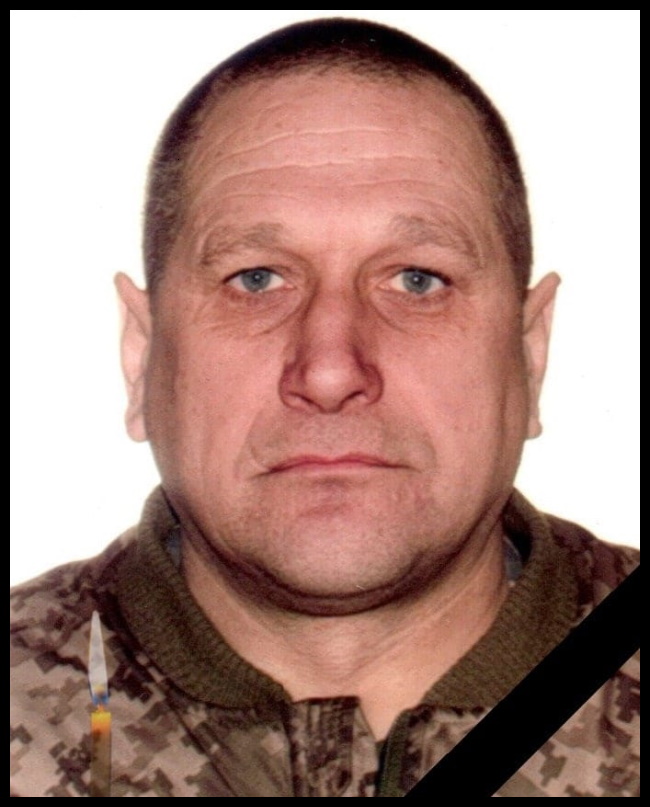 Ivan Ivanovych Kovalovsky was born on February 18, 1973 in the village of Kolinky, Horodenka district, Ivano-Frankivsk region. After graduating from vocational school, he and his young wife moved to Dnipropetrovsk region, where the family has lived ever since.
The man was fond of fishing, never missing an opportunity to enjoy his favorite hobby. He served in the peacekeeping forces in Sierra Leone (for which he later received the call sign "Africa"), then worked as a builder, in Siberia as well.
"I worked side by side with Russians for ten years, but it never occurred to me that they would ever fight against Ukraine, and I would find myself on the line called the "line of contact", and our "friends" would generously shower us with fire and death," Ivan said later.
After the beginning of the Russian aggression in the east in 2014, Kovalovsky was mobilized, and since then he had been on the front line almost all the time, except for a break for treatment. Initially, he served in the 17th Tank Brigade, and from February 2021 – in the 58th Separate Motorized Infantry Brigade named after Hetman Ivan Vyhovskyi.
In 2015, near the village of Luhansk, soldier Kovalovsky was hit by a tripwire mine. The injury was very serious – he underwent several surgeries, was treated for a long time first in Kharkiv and then in Dnipropetrovsk hospital.
When he recovered and returned home, he realized that he could not live a peaceful civilian life when war was still going on nearby. And returned to the front again.
Ivan was killed by a sniper while on watch. The aimed shot hit the kidneys and other internal organs, leaving the soldier no chance of life.
Ivan Kovalovsky was buried in the village of Mykolaivka, where his family lives.
He is survived by his wife and two sons.
Roman Huliak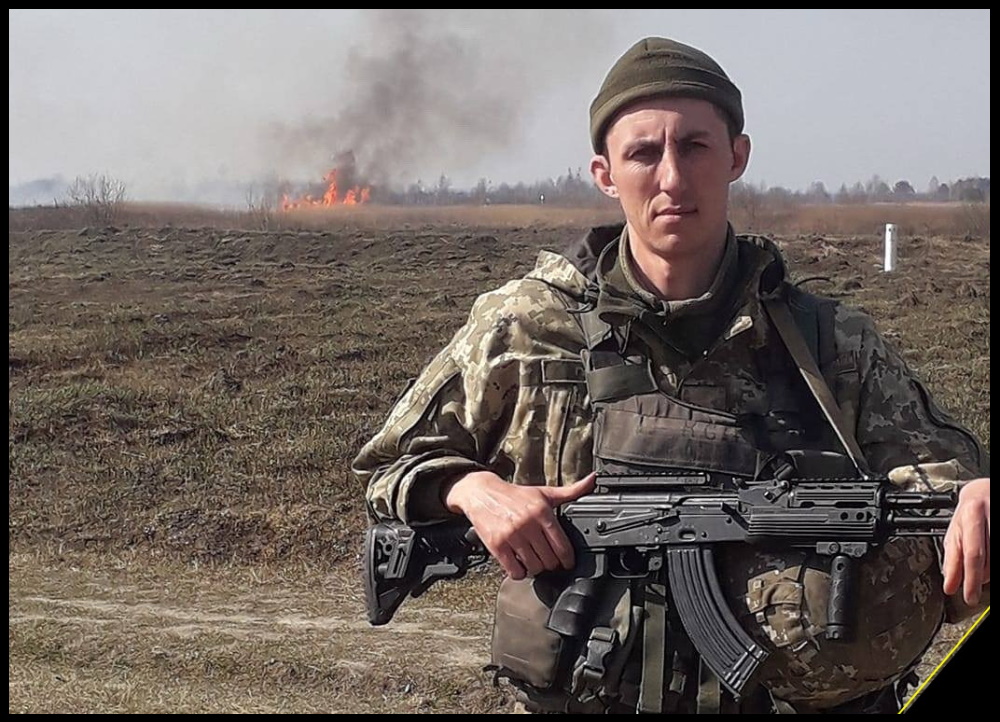 A little more than a week was left before Roman's contract would expire on May 7. But to the dearest people who were waiting for him, the son and grandson returned in a casket.
Senior sergeant, mortar commander of the 1st Mechanized Battalion, 14th Separate Mechanized Brigade, Roman Hulyak was born on October 7, 1990 in Volochysk, Khmelnytskyi region. He was a sporty and active boy and danced well.
After school he graduated from Khmelnytskyi College of Trade and Economics KNTEU, for some time worked at the Volochysk Machine-Building Plant "Motor Sich".
He was called up for military service in the Armed Forces in the summer of 2015. In May 2018, he signed a contract. He was awarded the JFO command's medal "For Valour and Loyalty".
On April 27, at about 12:30 pm, a GAZ-66 military vehicle with Ukrainian soldiers exploded on an unknown explosive device near the settlements of Orikhove and Novotoshkivske. Roman died immediately, three more of his comrades received combat injuries.
The 30-year-old soldier was buried in Volochysk.
His parents and grandmother remain behind.
May the memory of those who died for Ukraine live forever.