This is a summary of the original article by Novynarnia
Despite the declared ceasefire, in October 2020 there was not a single day it was not violated by Russian hybrid forces in the eastern Ukraine. In fact, the shelling intensity grew – while there were 60 recorded attacks in September, in October their number constituted 90. 4 Ukrainian soldiers were wounded as a result of these attacks. Moreover, 3 died – one due to the wounds he had previously suffered from. Here are their stories.
Oleksandr Faryna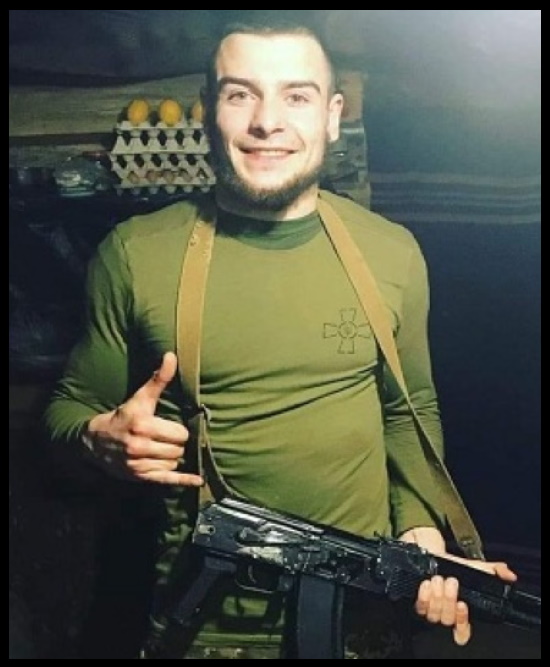 Oleksandr was 26 years old, and for the last six month he was battling the heavy aftermath of the wounds he received in April. Since then, he had more than 20 surgeries. During this difficult time Oleksandr always had his father by his side, who has recently buried a wife and hoped to at least save his son.
Born on May 20, 1994, in the city of Khmelnytsky, he is remembered by his friends and neighbors as an honest and driven man. His comrade from the 8th separate special operations regiment says that Oleksandr was the youngest among them, a good sportsman, a cheerful and energetic man. After demobilization he joined a volunteer group "Podilska Sich" to preserve safety in a hometown of Khmelnytsky, but as the war went on, Oleksandr could not remain aside. So he signed a contract with the Armed Forces of Ukraine, this time joining a 128th brigade.
Oleksandr died on October 11th after battling with death for a long time. His father remains behind.
Mykhailo Starostin "Tykhyi"
Mykhailo Starostin was born on June 14, 1990 in the village of Novoraisk, Beryslav district, Kherson region.
He was said to always be calm, extremely kind, incredibly hardworking.
His teacher, Iryna Regeda, recalls that Mykhailo dreamed of becoming a soldier ever since he was in school and was adored by his classmates.
Mykhailo made his dream come true: he became a Marine, rising from a sailor of a BMP-2 gunner to a platoon chief sergeant. He had been serving in Crimea since 2010 and when the Russian occupation began, he did not betray his oath. Leaving the occupied peninsula, he, in fact, immediately fell to the forefront of the Russian-Ukrainian war, in the Donetsk region.
Dmytro Hlova, his army friend, said Starostin's call sign was Tychyi (Quiet), because Mykhailo never shouted at anyone.
Senior Sergeant of the 36th Separate Marine Brigade Mykhailo Starostin died on October 30 at about 12:28 am near the village of Vodiane, Volnovakha district, Donetsk region during the alleged "all-encompassing ceasefire".
According to volunteer Serzh Marko (Oleksandr Karpyuk), a subversive sniper group of the enemy crawled to Ukrainian positions and actually shot Tykhyi and his comrade, Sergeant Volodymyr Bondaryuk. Another soldier was wounded.
Mikhail Starostin was buried in his native Novoraisk. He is survived by his mother, wife and three sisters.
Volodymyr Bondaryuk "Pindos"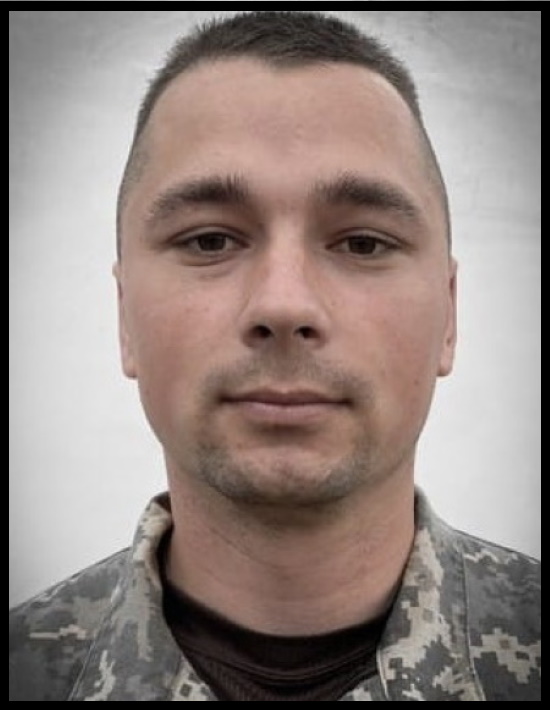 Sergeant, serviceman of the 36th separate brigade of Marines.
He was born in 1993 in the village of Kamiany Mist, Pervomaisky district, Mykolaiv region.
He worked at the service station, loved to travel. After the army training center, the young man went to serve in the Crimea, as a machine gunner in the mountain infantry battalion. And, like Mykhailo Starostin, who died with him, he did not betray his oath, leaving for mainland Ukraine after the occupation.
After leaving the Crimea, their battalion was reorganized and sent to fight in the Azov region.
Volodya received the call sign "Pindos" (American) after returning from Lithuania at the end of 2015, where he studied city combat in at a NATO training complex.
Volodymyr Bondaryuk was killed by an enemy bullet together with Senior Sergeant Mykhailo Starostin on October 30 near the Vodyany Volnovakha district of the Donetsk region.
The Marine were buried at the Kamiany Mist. He is survived by his parents, brother, wife and daughter.