Situation in the combat zone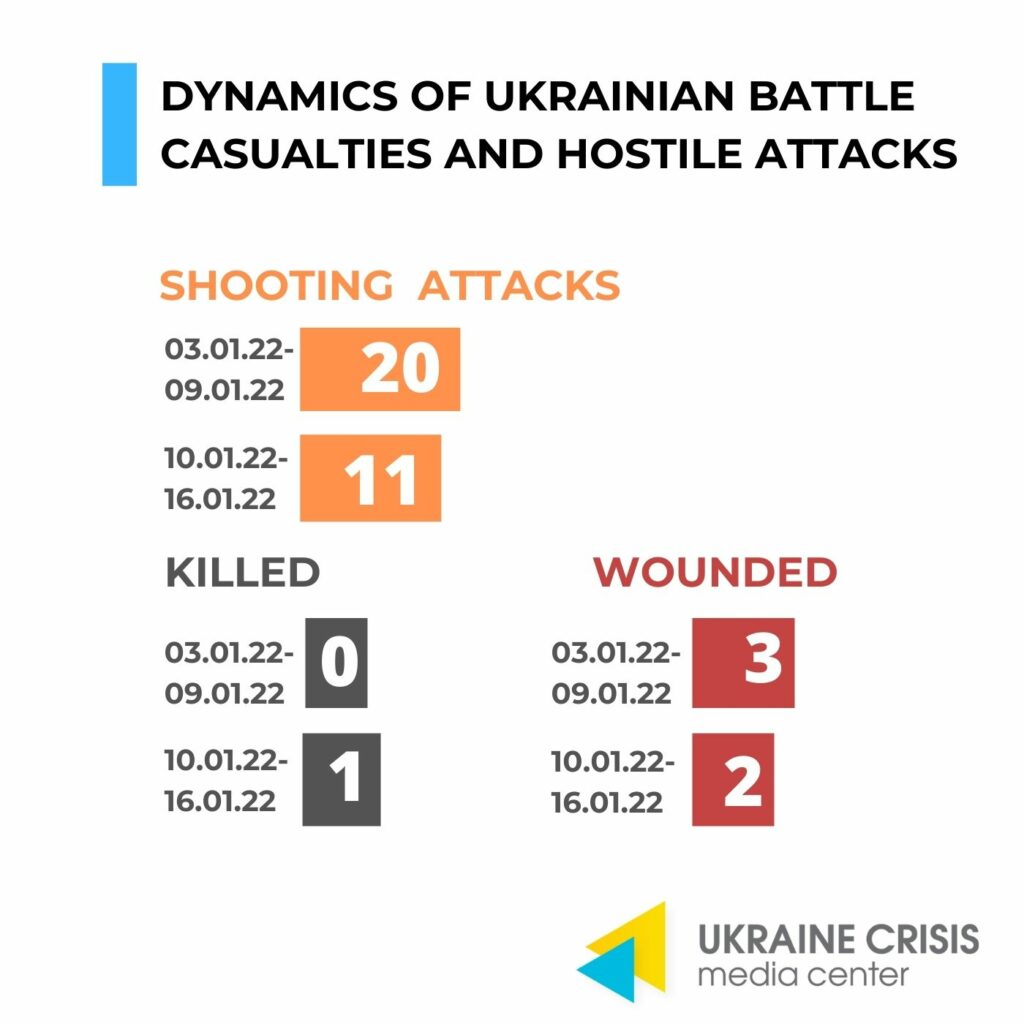 On January 16, Russia-backed militants made one attack. They fired from tripod-mounted anti-tank grenade launchers, and small arms toward Katerynivka, in Luhansk region.
A service member of Ukraine's Joint Forces was wounded in action. He is in hospital in a fair condition.
Russia alarmed at NATO's invasion of Ukraine, Kremlin's spokesperson says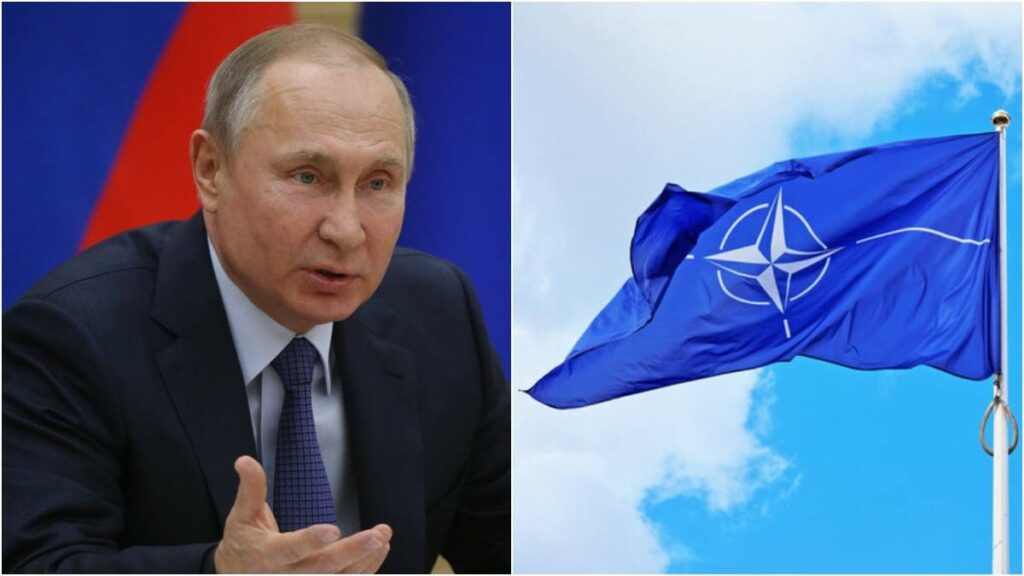 Russia could not tolerate NATO's invasion of Ukraine anymore, Dmitry Peskov, spokesperson for the Russian President said in an interview with CNN. The Russian troops will stay near the Ukrainian border, he added.
"We have seen gradual invasion by NATO into Ukrainian territory with its infrastructure, instructors, supplies of defensive and offensive weapons, training for the Ukrainian military and so on," Peskov said.
That brought Russia's relations with the Alliance to a "red line", a situation that the Russian leadership "could not tolerate anymore," the spokesman said.
"That was the main reason for President Putin to say: guys, this is a real threat to us. This is a real threat to security and stability in Europe, and Europe's security architecture."
Russia will keep its troops on the Ukraine border as a precaution and response to a "very tense situation and very unfriendly environment created by various training episodes of NATO jet fighters, NATO spy planes, and NATO's military infrastructure," Peskov said.
Russia is not threatening military action, but is "ready to take counter measures" if its concerns are ignored, and NATO continues to expand, the Kremlin's spokesperson said.
Ukraine's government websites hit by cyberattack: what you need to know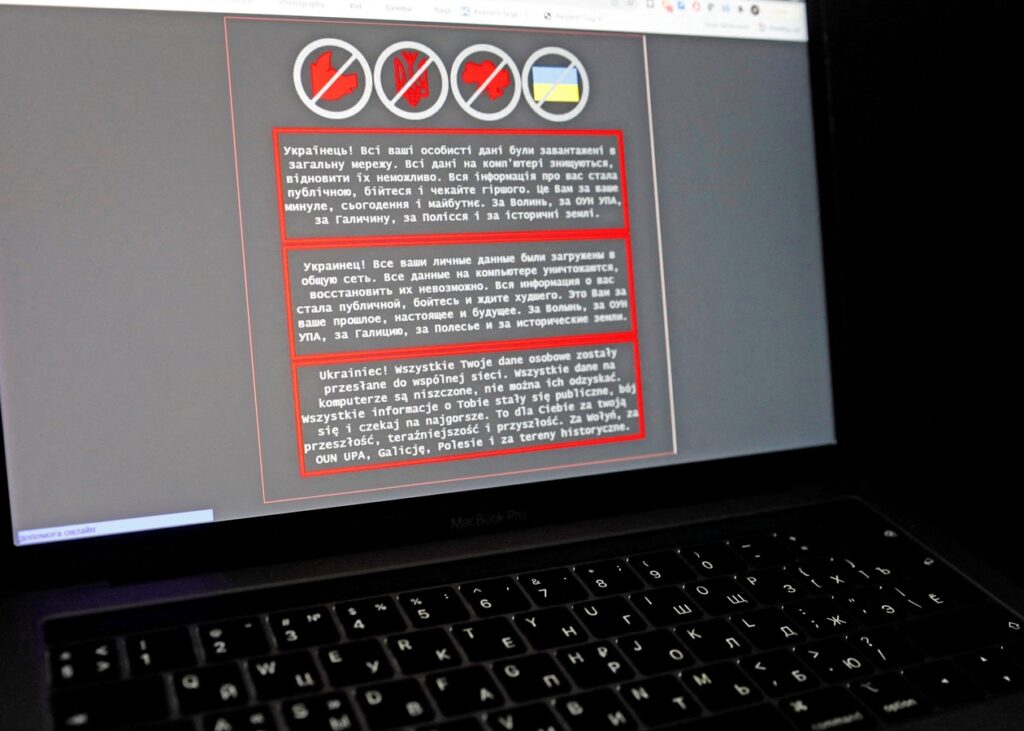 On the night of January 13 into January 14, 2022, Ukrainian government websites were targeted in a cyberattack. Hackers shut down nearly 70 authority websites including those of the Ministries of Education, Foreign Affairs, Interior, Sports, Energy, Agriculture, Veterans' Affairs, the State Emergency Service, and the website of digital public services Diia.
The defaced websites displayed a message in three languages – Ukrainian, Russian, and Polish allegedly explaining the attack.
"Ukrainian! All your personal data has been uploaded to the public network. All data on the computer is destroyed, it is impossible to restore them. All information about you has become public, be afraid and wait for the worst. This is for you for your past, present and future. For Volyn, for OUN UPA (Organization of Ukrainian Nationalists, Ukrainian Insurgent Army), for Halychyna, for Polissya and for historical lands," the message read.
The metadata embedded in the image file of the message includes the GPS coordinates for the Warsaw School of Economics in Poland.
"That's unlikely that the metadata was kept by mistake," said Artem Starosek, CEO at the business intelligence agency Molfar in a comment to Novoe Vremya. "Coordinates were intentionally kept to mislead the investigation. Besides, Professor Zbigniew Krysiak of that same school recently said that Putin's main goal is to keep the tensions around Ukraine as his bargaining chip to have Nord Stream 2 go into operation."
The hackers left a message giving reasons that have little credibility, says spokesperson for the Ukrainian Cyber Alliance Andriy Baranovych nicknamed Sean Townsend.
"The attack has clear links to Russia. The attack itself could have been launched by either Russia or Belarus. They will try to put Ukraine and Poland at odds. Who else can benefit from that?" Baranovych is quoted as saying.
Deputy Head of Ukraine's State Service for Special Communications and Information Protection Viktor Zhora refrained from accusing Russia or its satellites of the attacks. He said the attacks "were first reported by news websites of a neighboring country". He did not say which country it was.
Russia is behind the attack, Ukraine's office for digital development. Russia is responsible for the cyberattack on Ukrainian government websites, the Ministry of Digital Transformation of Ukraine said in a statement on January 16. Ultimately, Russia aims to intimidate Ukrainians and destabilize the country from within, the agency said.
"All evidence indicates that Russia is behind the cyberattack. Moscow continues to wage a hybrid war and is actively building up its forces in the information and cyberspaces," the ministry statement said.
"Russia's cyber units act against the U.S. and Ukraine trying to shake up the political situation with technology. The latest cyberattack is an act of the hybrid war that Russia has been waging against Ukraine since 2014," the Ministry said.
"The ultimate goal is to not just scare the public, but to also destabilize the situation in Ukraine by disrupting public services and undermining Ukrainians' trust in government," the statement reads.
Reaction from the U.S. "If it turns out that Russia is pummeling Ukraine with cyberattacks, and if that continues over the period ahead, we will work with our allies on the appropriate response," U.S. National Security Advisor Jake Sullivan said in a comment to CBS.
Poroshenko returns to Ukraine. Updates in treason case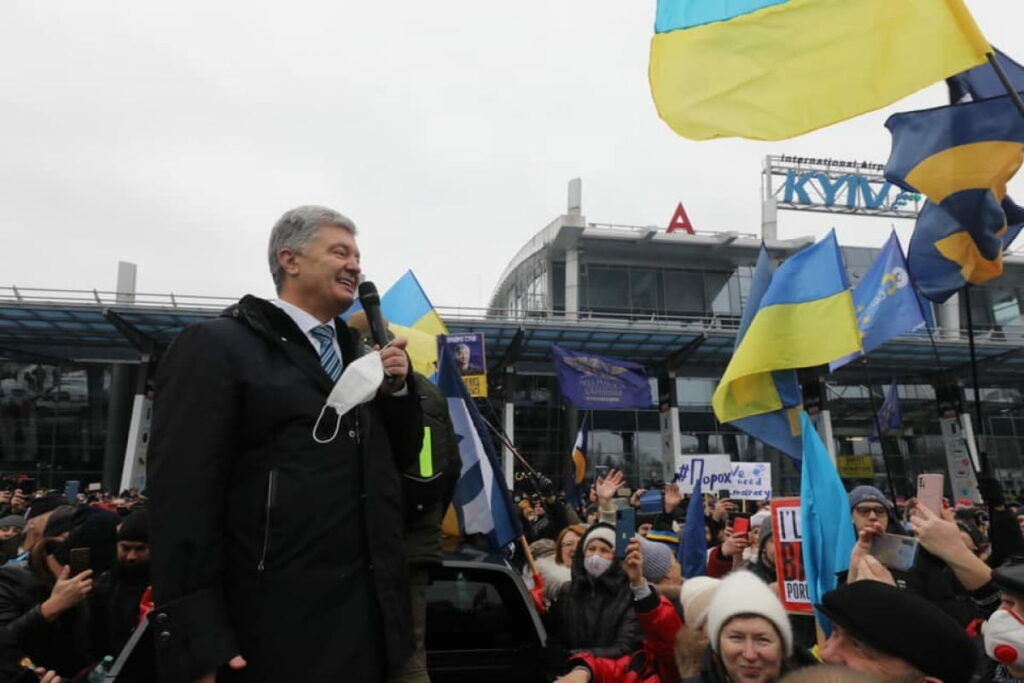 Petro Poroshenko, former President of Ukraine, MP and leader of the "European Solidarity" party arrived from Warsaw to Kyiv's Ihor Sikorskyi airport at 9:10am on January 17.
On December 20, Poroshenko was charged with treason and furthering activities of a terrorist organization. The accusations refer to coal purchases from entities in Ukraine's occupied territory in 2014-2015. He was summoned for questioning on December 23, while he was away.
The Office of the Prosecutor General requested detention or a bail of UAH one billion (approx. USD 35.3 million). Earlier this month, Kyiv's Pechersk district court froze the assets of Poroshenko.
Upon his return to Ukraine, Poroshenko went to the Kyiv Pechersk district court. As of this writing, the court has not issued a decision on the pre-trial measure. 
The court deliberated for more than five hours without reaching a decision on a pre-trial measure for Poroshenko. The court will continue to hear the case on January 19.
How Ukraine is fighting COVID-19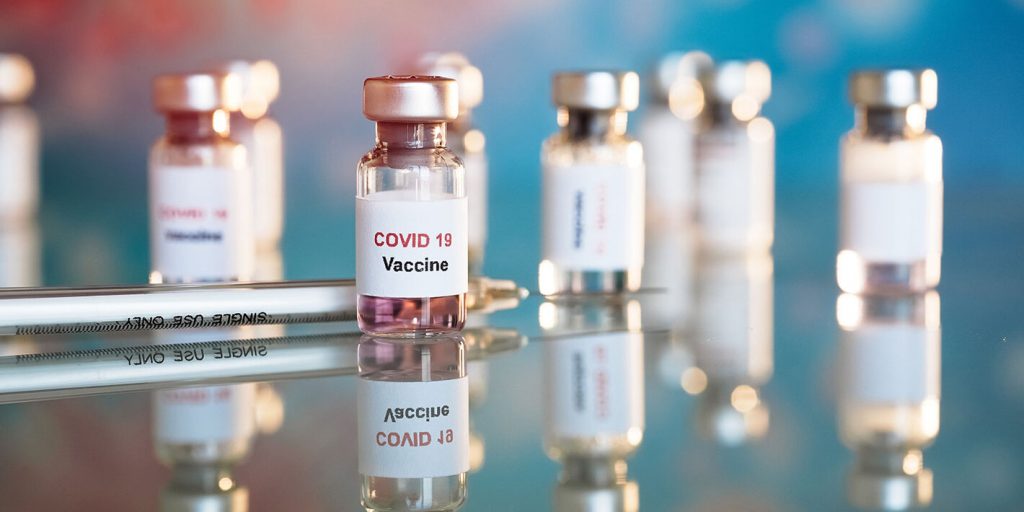 In Ukraine, the coronavirus outbreak worsens as the Omicron variant is picking up speed. On January 16, Ukraine recorded 5,072 cases, and 78 deaths. Hospitalized were 1,213 people with suspected or confirmed Covid-19. Last week, daily cases peaked at 10,000. Cases are projected to increase in the coming weeks.
Throughout the pandemic, Ukraine has reported 3,759,530 cases, 98,361 deaths, and 3,556,162 recoveries.