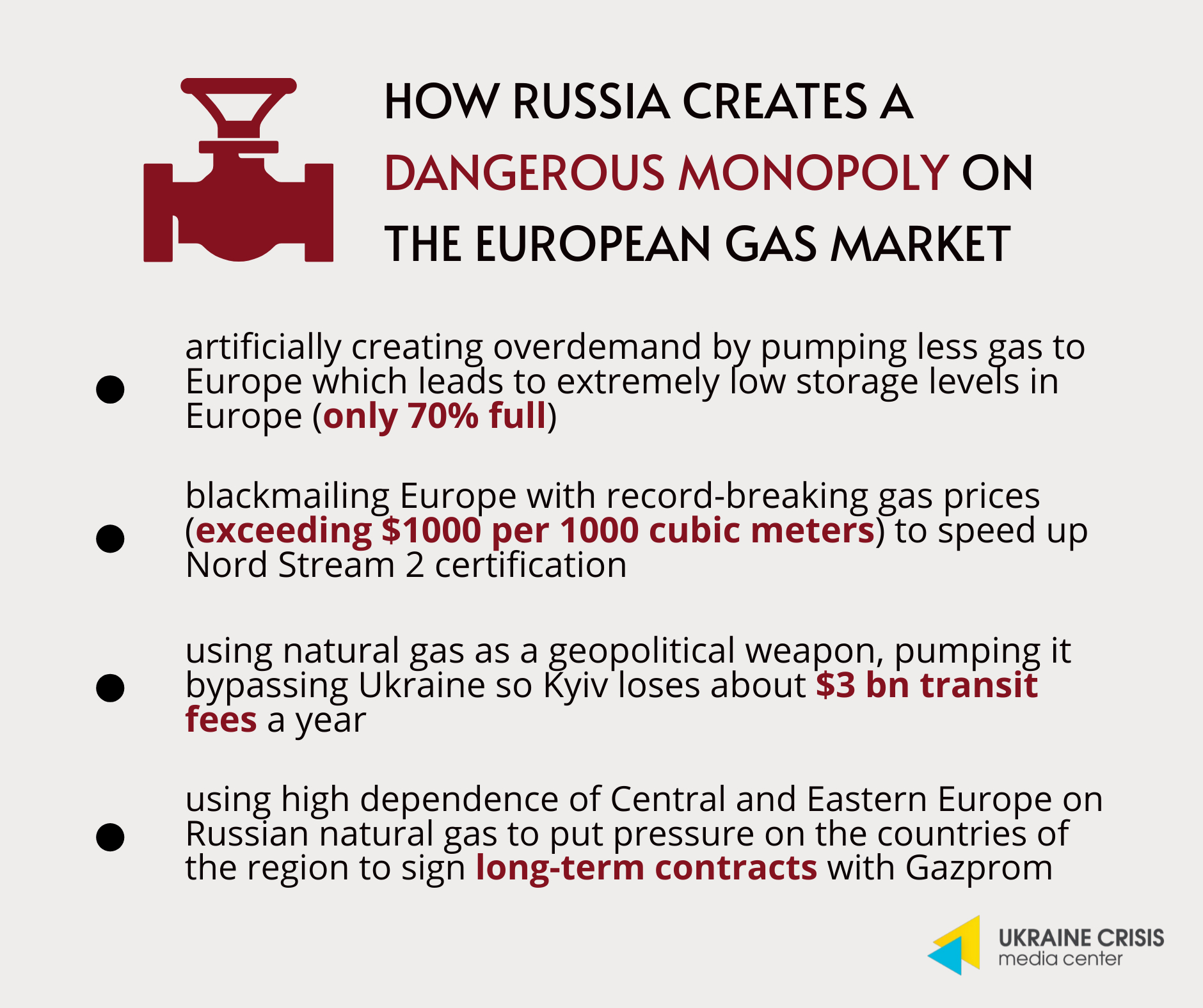 European natural gas prices have hit a record high earlier this month – at close to 10 times their level from the beginning of the year. The EU's energy system undoubtedly has many vulnerabilities, but the major reason behind the surge is Russia's politics of weaponizing its gas supplies.
Russia is the major natural gas supplier in Europe, and such a position gives the Kremlin plenty of opportunities for using natural gas supplies to pursue its geopolitical goals. One of the latter is launching the Nord Stream 2 pipeline, which bypasses Ukraine to send gas to Germany.
We explore the ways Russia creates a dangerous monopoly on the European gas market in the infographic above.