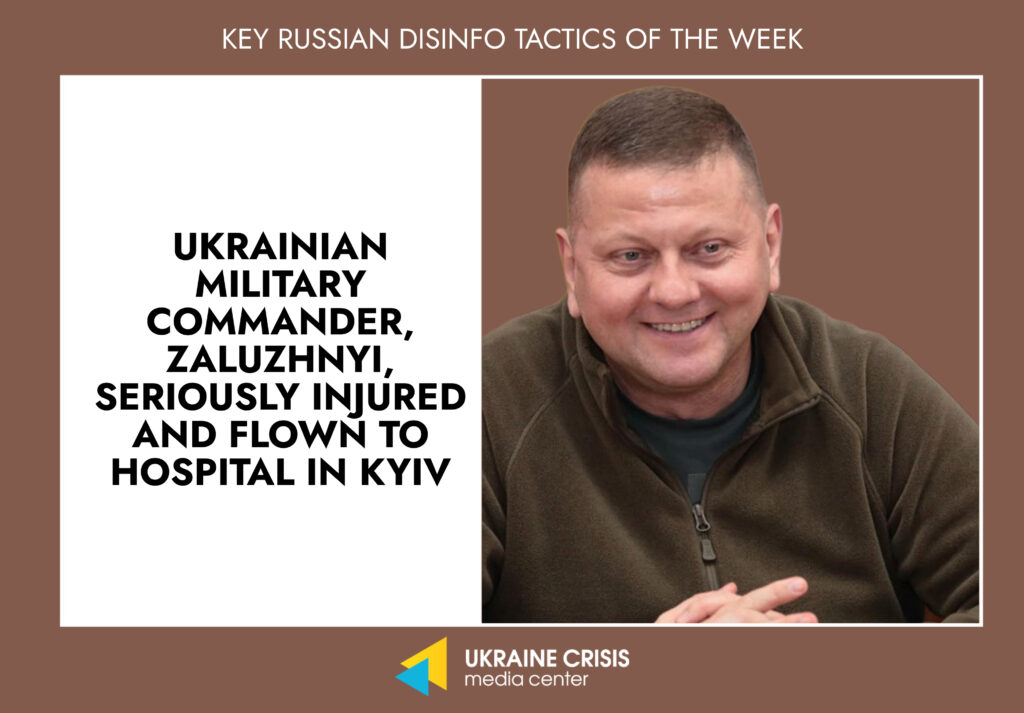 Claims about Zaluzhnyi and other high-ranking officials in the Ukrainian Armed Forces being injured are part of a larger disinformation campaign that has been ongoing throughout May. The goal appears to be to divert attention away from Russia's failure to secure its borders in Belgorod and recent failed missile and drone attacks on Ukraine.
Zaluzhnyi became a target of these accusations due to his position and prominence, and his limited public appearances due to his safety make him an easy choice for propaganda aimed at Russia's domestic audience.
In an attempt to troll and reassure those who had fallen for this propaganda, he appeared in a video released 25 May, seated behind a desk and saying 'hello' to a Russian Propagandist.
Despite this, propaganda continued to tell how Zaluzhnyi has been treated by the marvels of modern-day medicine and, as seen in the video, was sitting (which for them only fueled the lies he cannot stand).
All in an attempt to divert attention away from recent Russian battlefield setbacks.