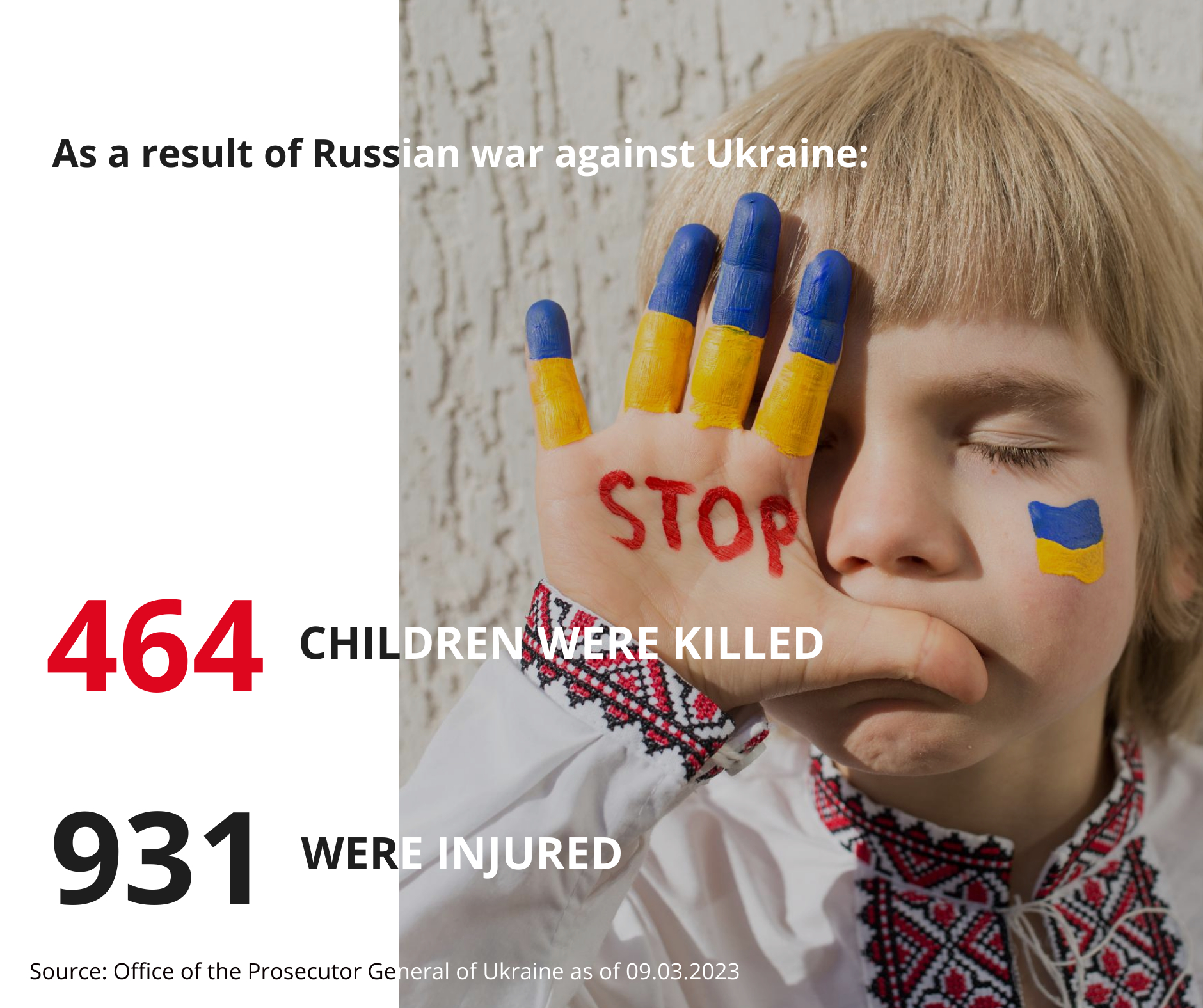 As of March 9 morning, 1,395 children got injured in Ukraine because of the full-scale Russian invasion. At least 464 children died, and more than 931 were wounded with different injuries severity.
Children were the most affected in Donetsk, Kharkiv, Kyiv, Kherson, Zaporizhzhia, Mykolaiv, Chernihiv, Luhansk, and Dnipropetrovsk regions.
For the last year, 3,126 educational institutions were damaged by the occupiers' shellings. 438 of these buildings are destroyed now.