Many companies left the Russian market after the start of a full-scale Russian invasion of Ukraine. However, not everyone is ready to give up the profits.
Save this list. These are companies that continue to fund the war and the killing of peaceful Ukrainians.
Which companies continue to finance the war – see the graph.
Ritter Sport
The German producer of chocolate and sweets does not want to lose 7% of sales in Russia, and leaving the market would have "serious consequences for them as an independent medium-sized family business."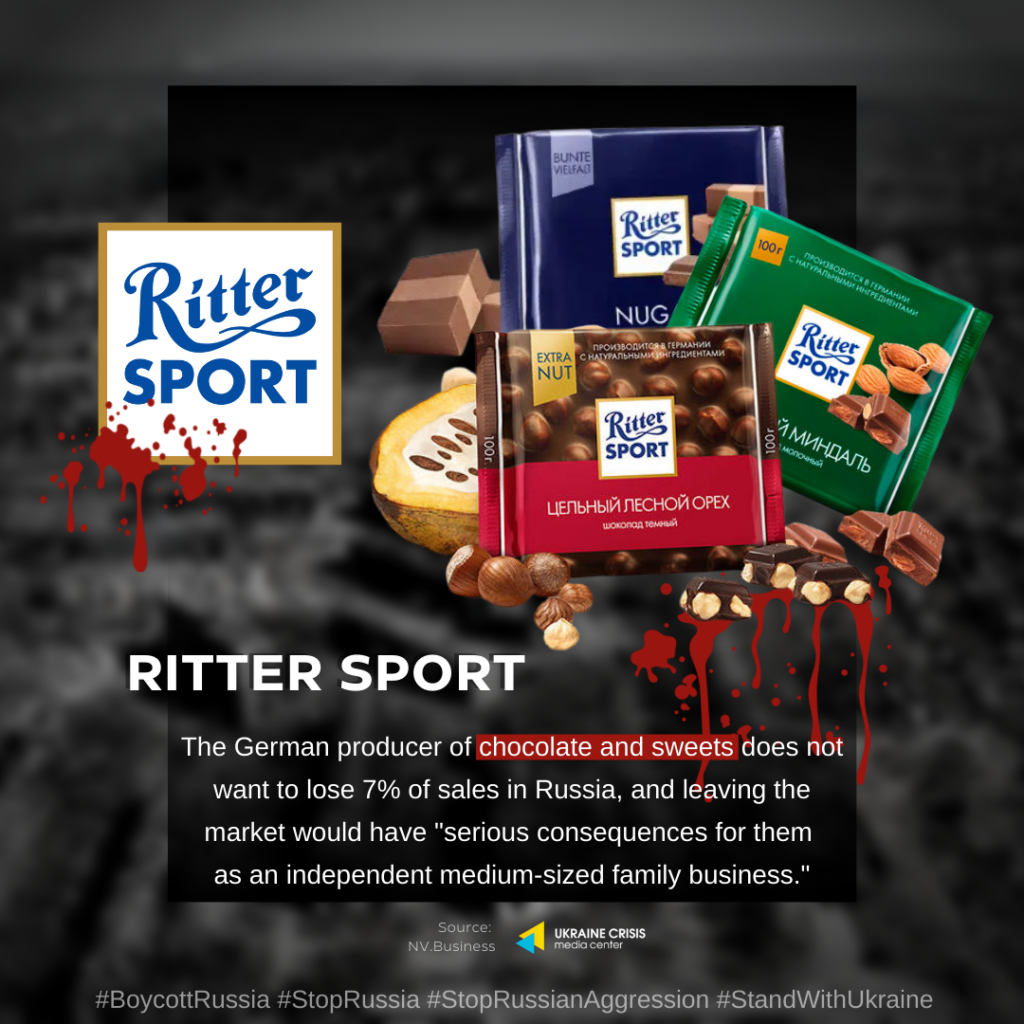 Nestle
After a flurry of criticism, it stopped selling products under the KitKat and Nesquik brands. However, 7 factories producing food, sweets and animal feed continue to operate in Russia.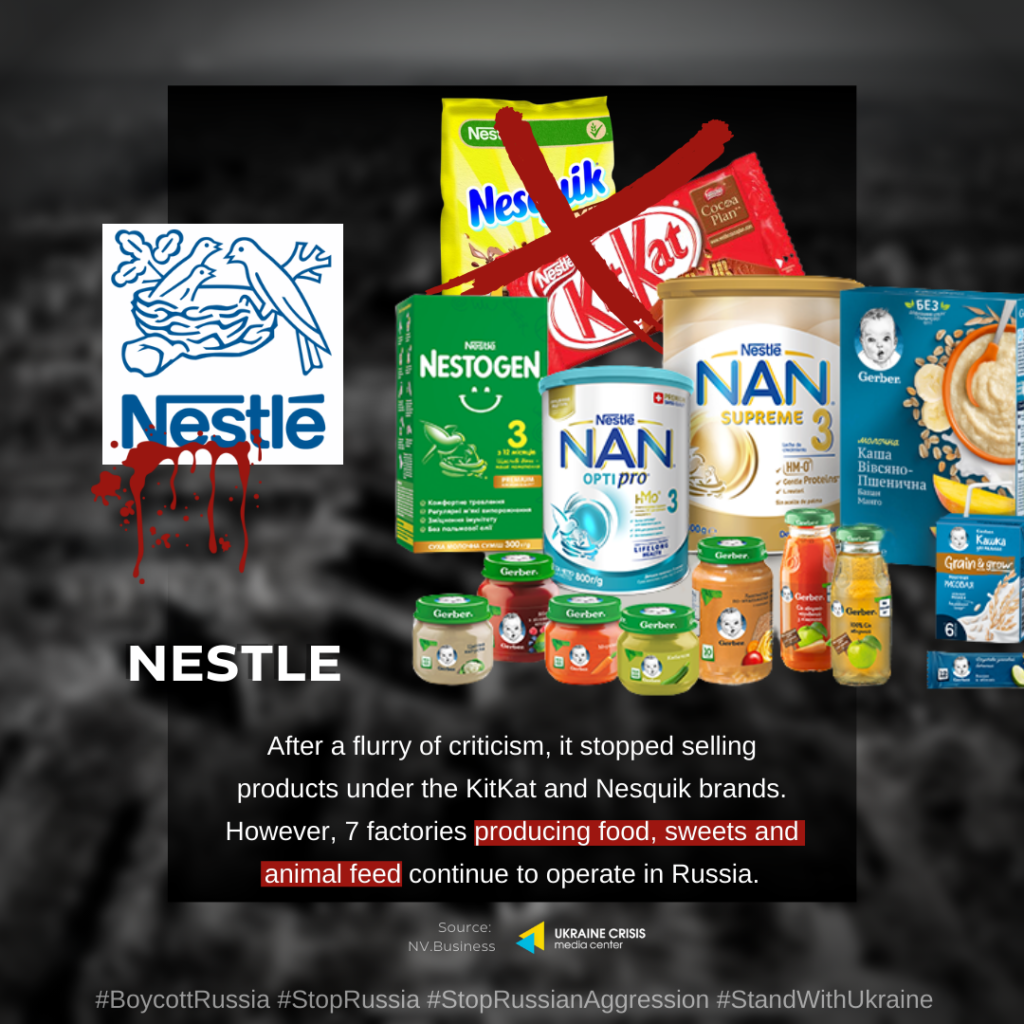 Kellogg's
American company Kellogg's, which produces chips under the Pringles brand.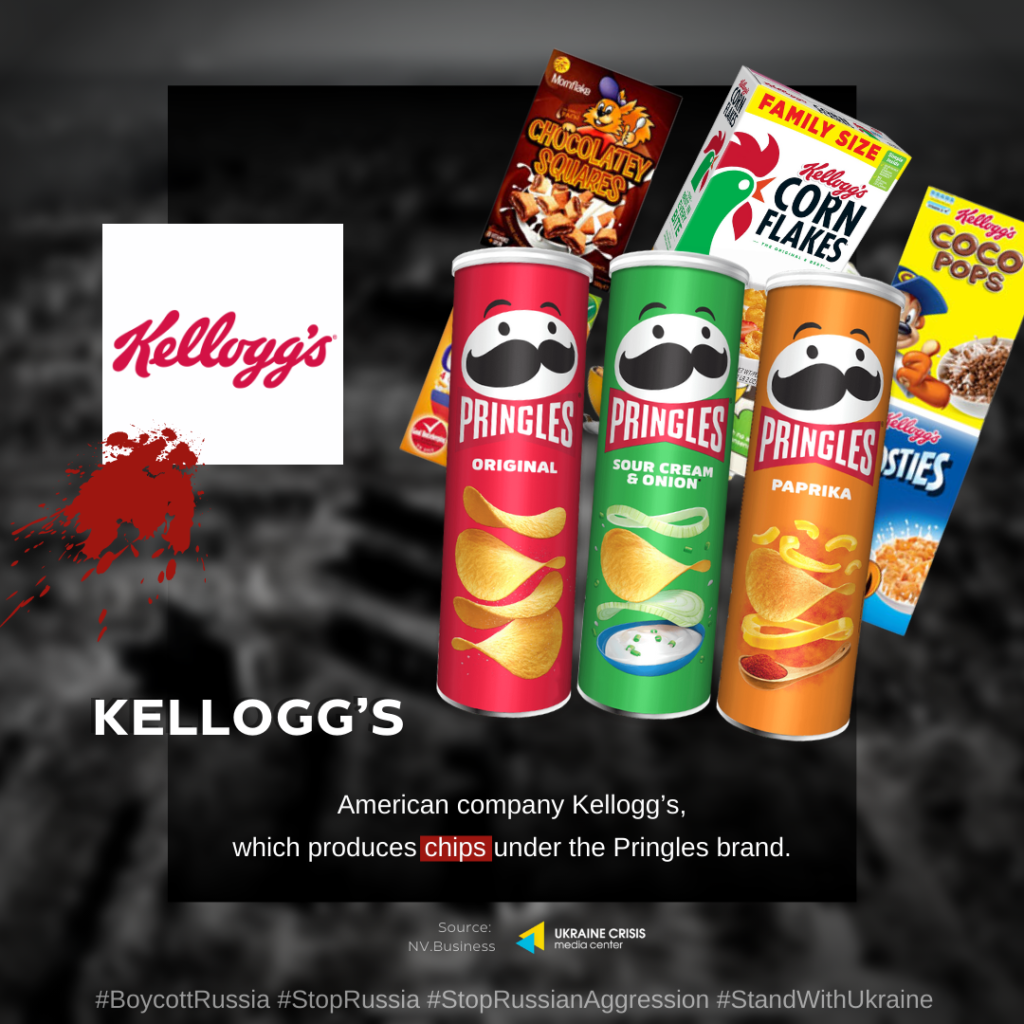 Burger King
The American fast food chain Burger King, which operates 704 establishments in Russia. The owner of the franchise – the Canadian company Restaurant Brands International insists on closing the business, but the partner – businessman Alexander Kolobov refuses to comply with this decision.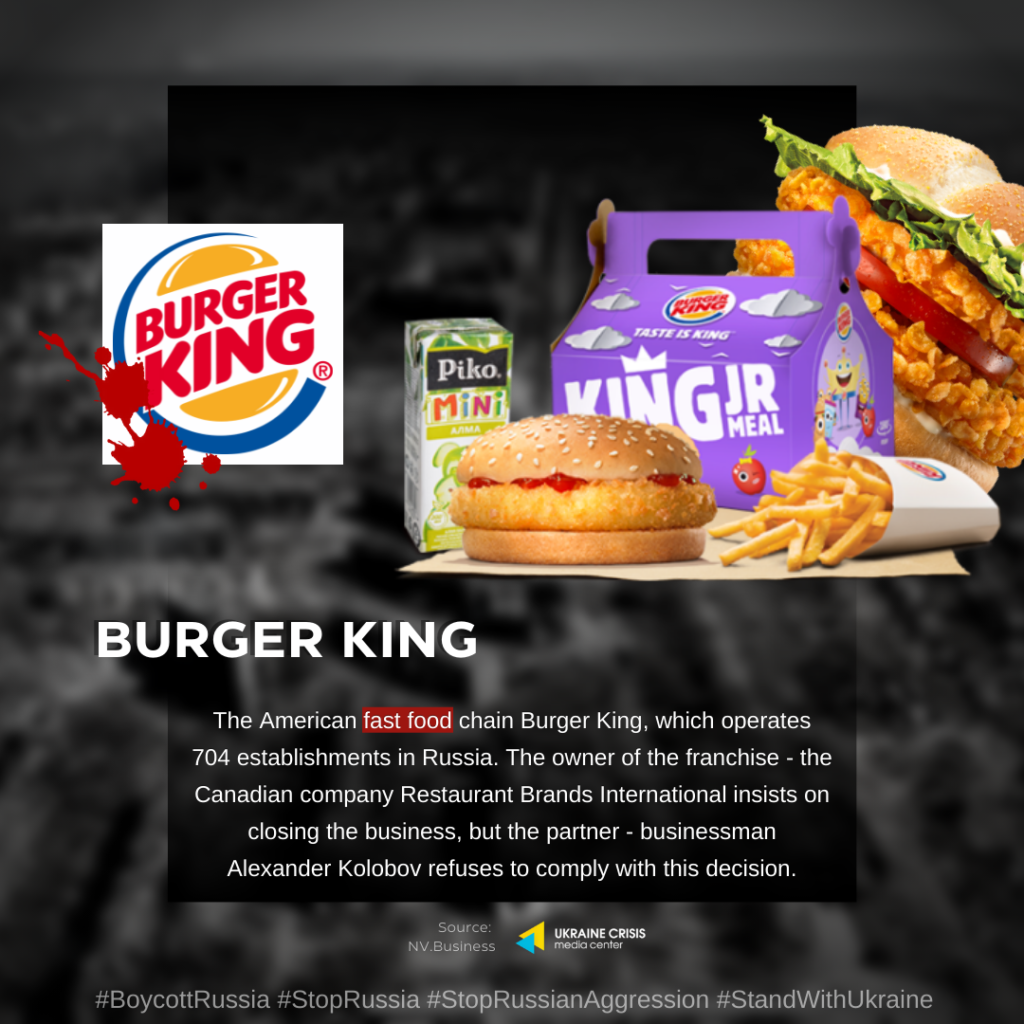 Kimberly-Clark
American corporation that produces goods for health, personal, professional, and industrial hygiene.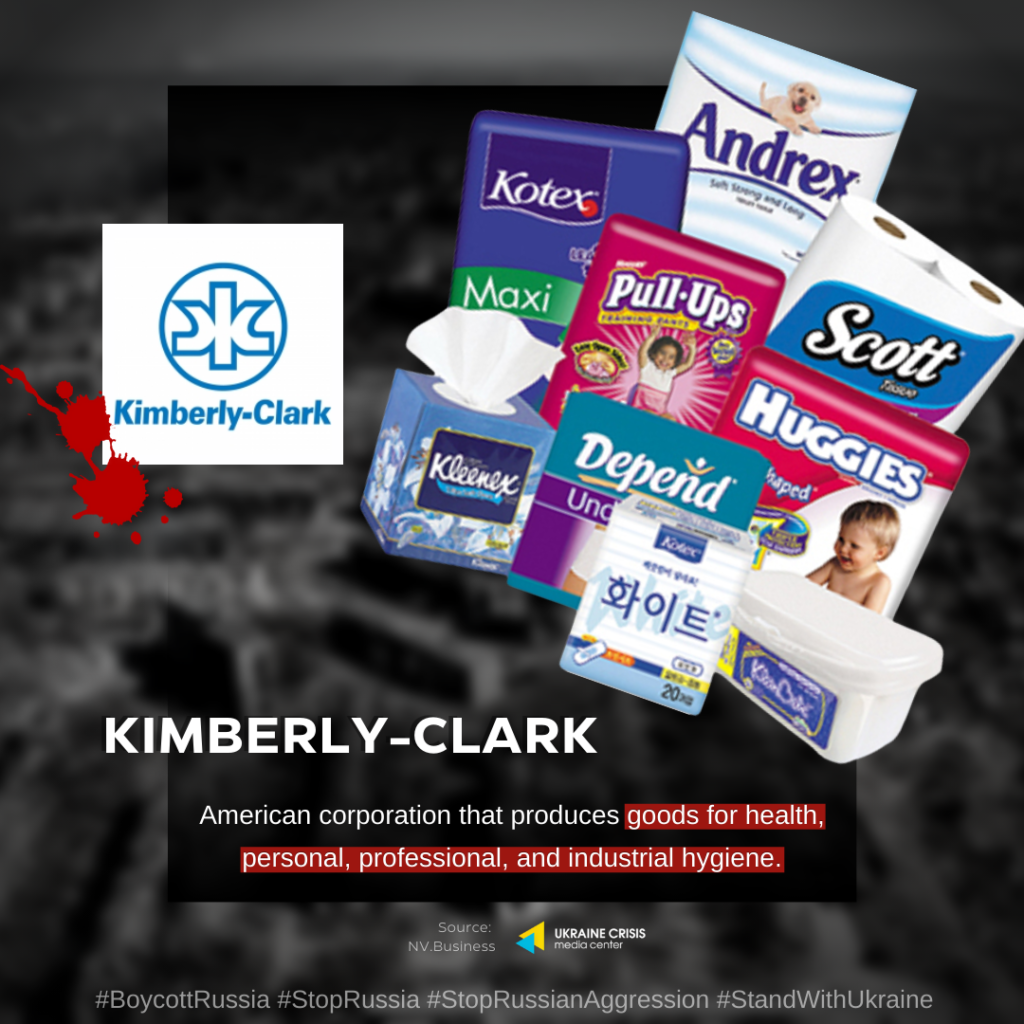 Auchan
French food hypermarket chain, which owns 241 stores in Russia.
Tesco
The British chain operates 10 food and non-food stores in Russia.
Leroy Merlin
French supermarket chain for the sale of building materials, which operates 112 stores in Russia.
LC Waikiki
The French-Turkish chain owns 20 stores in Russia.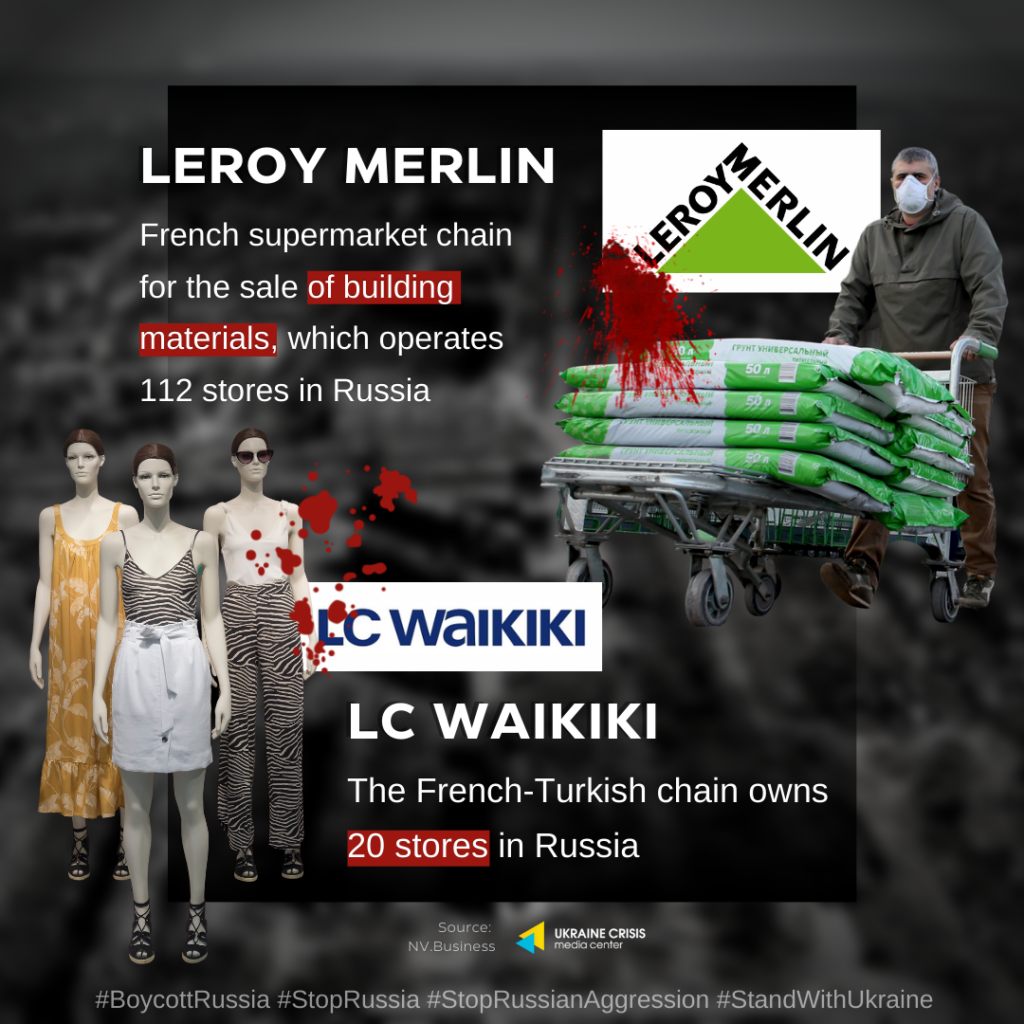 Raiffeisen Bank International (RBI)
The Austrian bank, whose net profit in Russia for 12 months of 2021 grew by 7.6% year to year and reached 41 billion rubles (at the prewar rate – $ 560 million).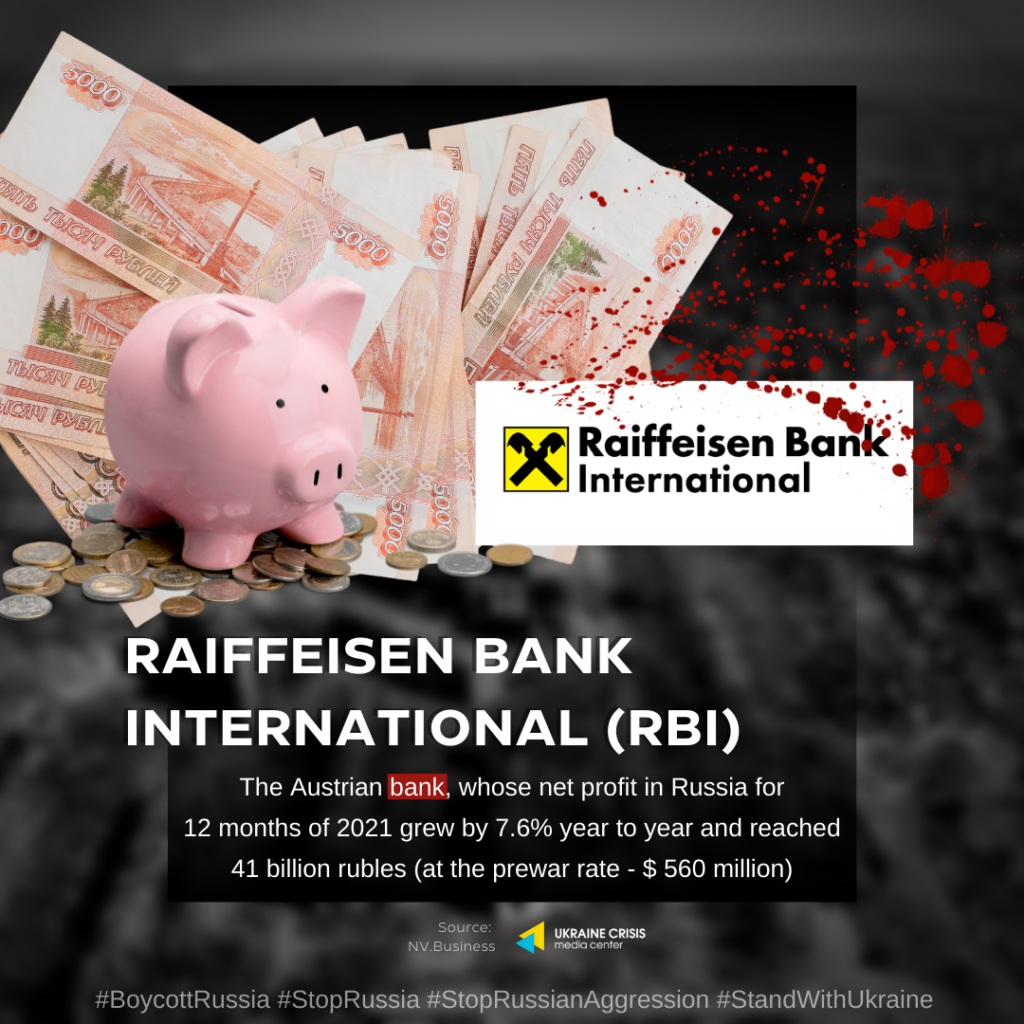 Chupa Chups
Spanish maker of candies on sticks.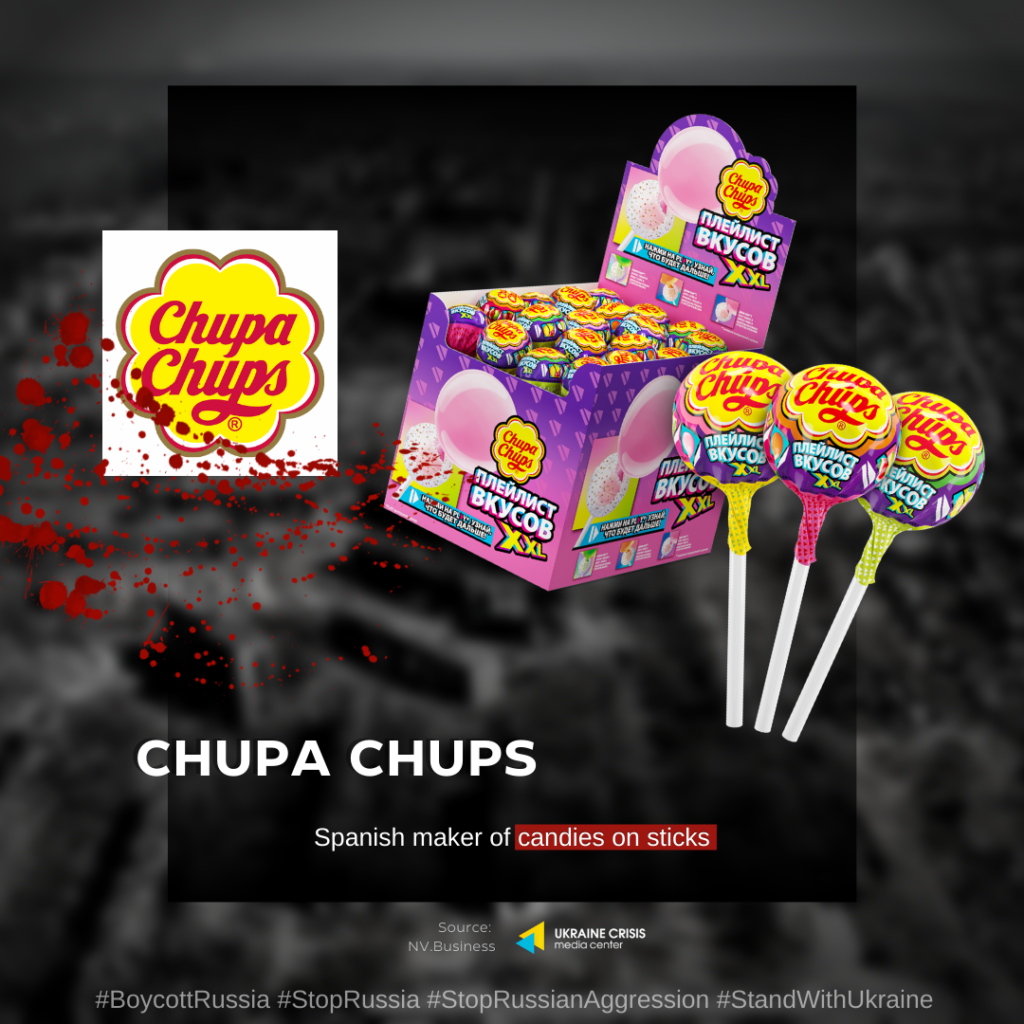 Vivienne Sabo
French brand of decorative cosmetics.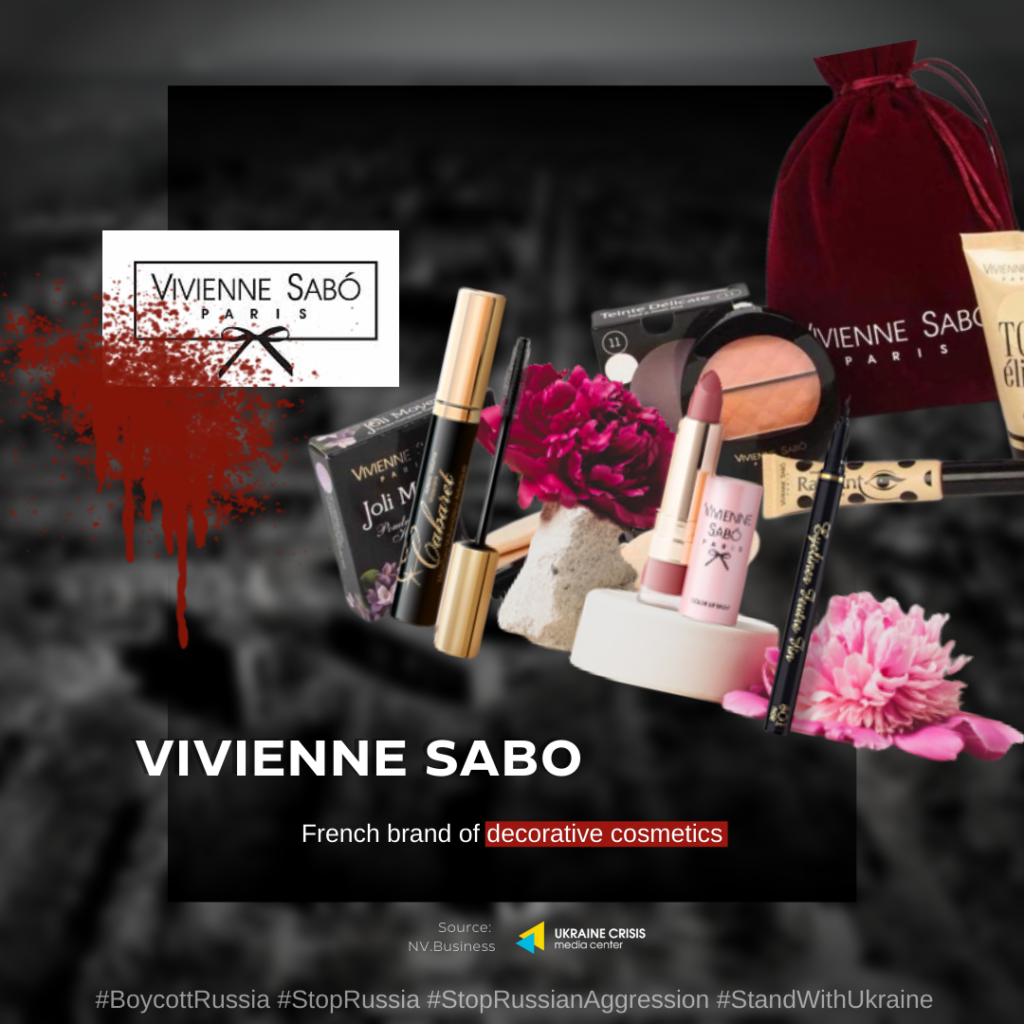 Calzedonia
Italian manufacturer of lingerie and beachwear, which has a branded network in Russia.
Max Mara
Italian clothing chain, which has 13 outlets throughout Russia.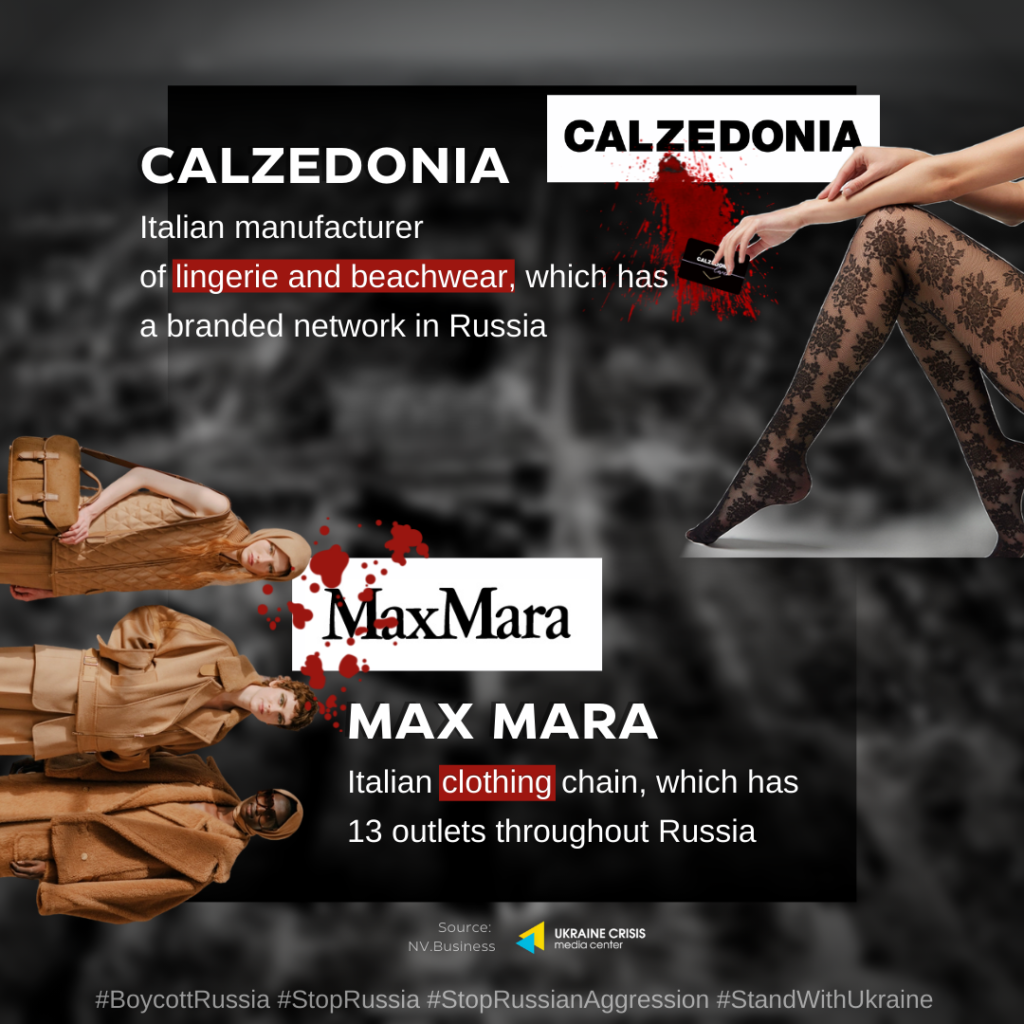 Miele
The manufacturer of premium home appliances still has a representative office in Russia.
Yamaha
A Japanese company that mainly makes musical instruments and electronics, as well as motorcycles.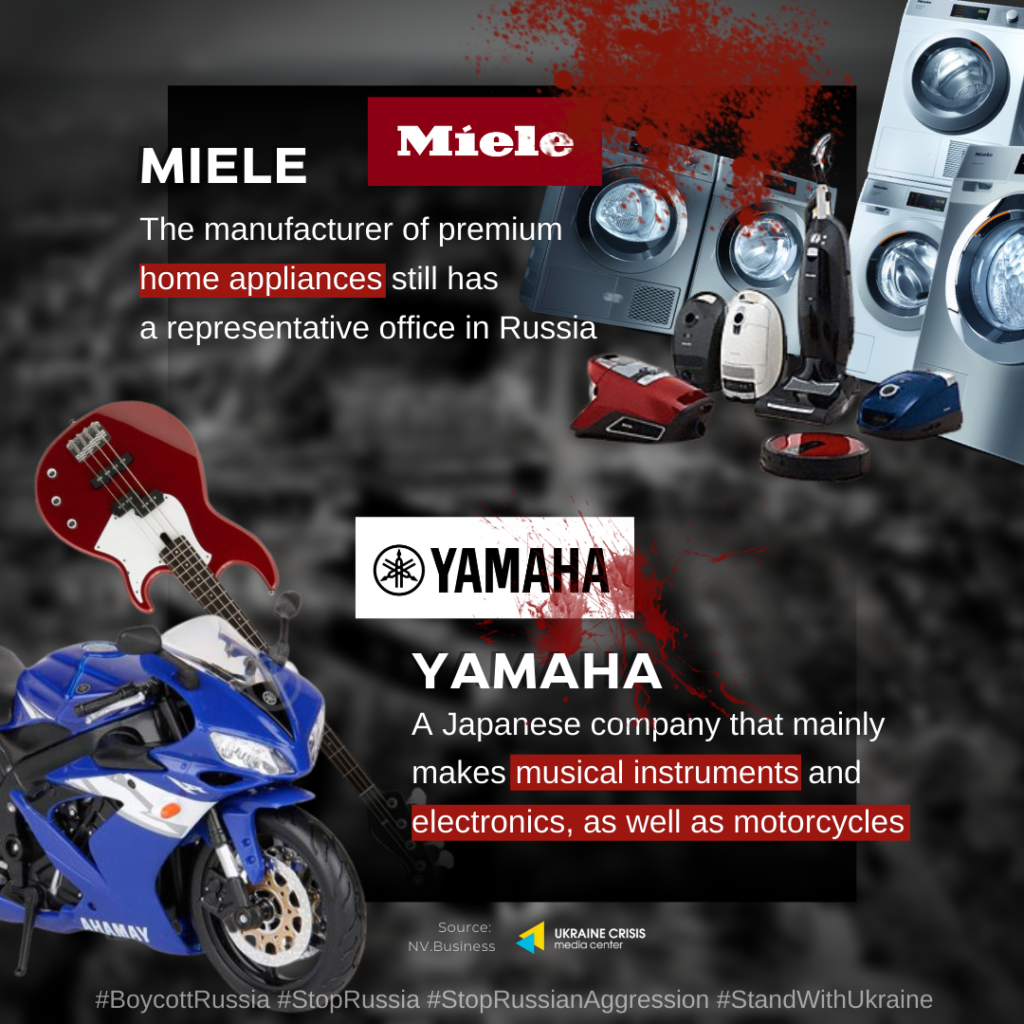 Source: NV.Business