By Kathryne Bomberger
The International Commission on Missing Persons (ICMP) is preparing to launch a program in Ukraine that will help the authorities locate and investigate missing persons cases and support their efforts to hold perpetrators of atrocities to account. This will also make it possible to provide the public with accurate information about missing persons and crimes related to their disappearance, thus countering false narratives that erode public trust and undermine long-term efforts to restore peace and stability
Accounting for the missing is central to the overall effort to support justice for Ukraine and its people. Ukrainian law and international agreements that Ukraine has signed, including the International Convention for the Protection of All Persons from Enforced Disappearance, which Ukraine ratified in 2015, establish a legal framework within which an effective missing persons process can take place.
At the Paris Peace Forum in November 2018, ICMP presented eight principles that reflect a new global consensus on how to address – in a just and effective way – the issue of persons going missing. The Paris Principles highlight the responsibility of the state to account for missing and disappeared persons, and they define and explain the fundamental rights of families of the missing
ICMP helps government institutions to fulfil their legal obligations to conduct effective investigations when people go missing and to secure the rights of families to justice, truth and reparations. ICMP doesn't seek to duplicate the work of agencies in Ukraine that are responsible for accounting for missing persons – it seeks to provide those agencies with assistance based on its expertise and experience gained from accounting for missing persons from conflict scenarios all around the world. There are effective strategies and techniques that ICMP has developed – and we want to put these at the disposal of our partners in Ukraine.
The National Police report that since 24 February 2022 there have been 32,028 cases of missing persons in Ukraine, and of this number, 14,504 are still missing. In addition, millions of Ukrainians have been displaced. Many have been separated from their families. Launching a comprehensive program to collect data from families inside and outside Ukraine, developing a secure central database and inaugurating a systematic program to locate and excavate suspected illicit burial sites will enable large-scale identification and family reunification.
ICMP has been working with the authorities in Ukraine since it was first asked to assist in identifying victims of Malaysian Airlines flight MH17 in 2014. Following a fact-finding mission later that year, ICMP recommended that Ukraine establish a central entity to coordinate missing persons investigations, create a mechanism for collecting and processing data, build the capacities of civil society, in particular the families of the missing, and strengthen the capacities of public institutions through technical training and development.
The Ukrainian authorities have implemented a number of measures since 2014, most importantly through the adoption of the 2018 Law on the Legal Status of Missing Persons, and through decrees establishing a Central Register for Missing Persons and the appointment of a Commissioner on Persons Gone Missing under Special Circumstances. ICMP will work with its partners, including the Commissioner, the Ministry of Internal Affairs, the Prosecutor-General's Office, the Security Services of Ukraine, the National Police, and the ministries of Reintegration and Defense to help them utilize this framework effectively.
ICMP has a long history of providing effective assistance to countries accounting for large numbers of missing persons as a result of wars. In the former Yugoslavia, ICMP spearheaded an effort that has made it possible to account for more than 75 percent of those who went missing in the conflicts of the 1990s, and which contributed directly – in the form of evidence presented at trials before domestic courts and the International Criminal Tribunal for the former Yugoslavia – to the conviction of war criminals.
ICMP is already providing concrete assistance to Ukraine. In July 2022, samples from 17 human remains were collected by ICMP from the Ministry of the Interior and transferred to the ICMP laboratory in The Hague for DNA extraction and analysis. Procedures for transferring DNA test results have been put in place and a first DNA-based identification has been submitted to the authorities. The mortal remains of a missing person have thus been conclusively identified and returned to family members for burial, while the ongoing criminal investigation has been strengthened. This is a process that ICMP seeks to extend to all cases where persons reported missing are no longer alive.
ICMP's Ukraine Program, currently supported by the European Union and with support from other international donors soon to follow, will benefit families of the missing; it will support the agencies that are responsible for accounting for the missing and it will support the cause of justice and truth – which will remain an essential element in the country's recovery long after the war has come to an end.
---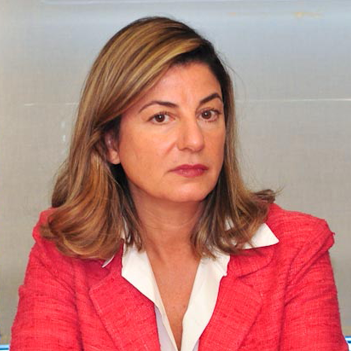 Kathryne Bomberger is Director-General of the International Commission on Missing Persons (ICMP). ICMP is a treaty-based international organization with Headquarters in The Hague, the Netherlands. Its mandate is to secure the cooperation of governments and others in locating missing persons from conflict, human rights abuses, disasters, organized crime, irregular migration and other causes and to assist them in doing so. It is the only international organization mandated exclusively to work on the issue of missing persons. For more information about ICMP and its Ukraine Program, visit www.icmp.int.