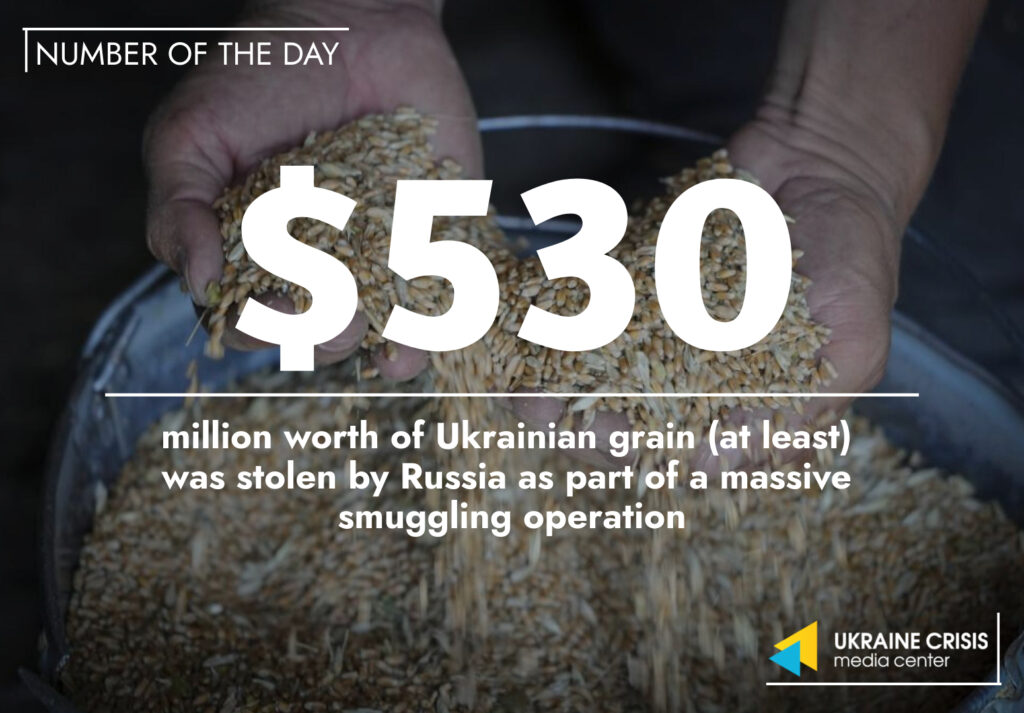 An investigation by The Associated Press and the PBS series "Frontline" has found that Russia has been running a sophisticated smuggling operation to steal Ukrainian grain worth at least $530 million and help finance the Russian war machine.
AP used satellite imagery and marine radio transponder data to track three dozen ships making more than 50 voyages carrying grain from Russian-occupied areas of Ukraine to ports in Turkey, Syria, Lebanon and other countries.
Legal experts say the ongoing theft is a potential war crime. It is being carried out by wealthy businessmen and state-owned companies in Russia and Syria, some of them already facing financial sanctions from the United States and European Union.