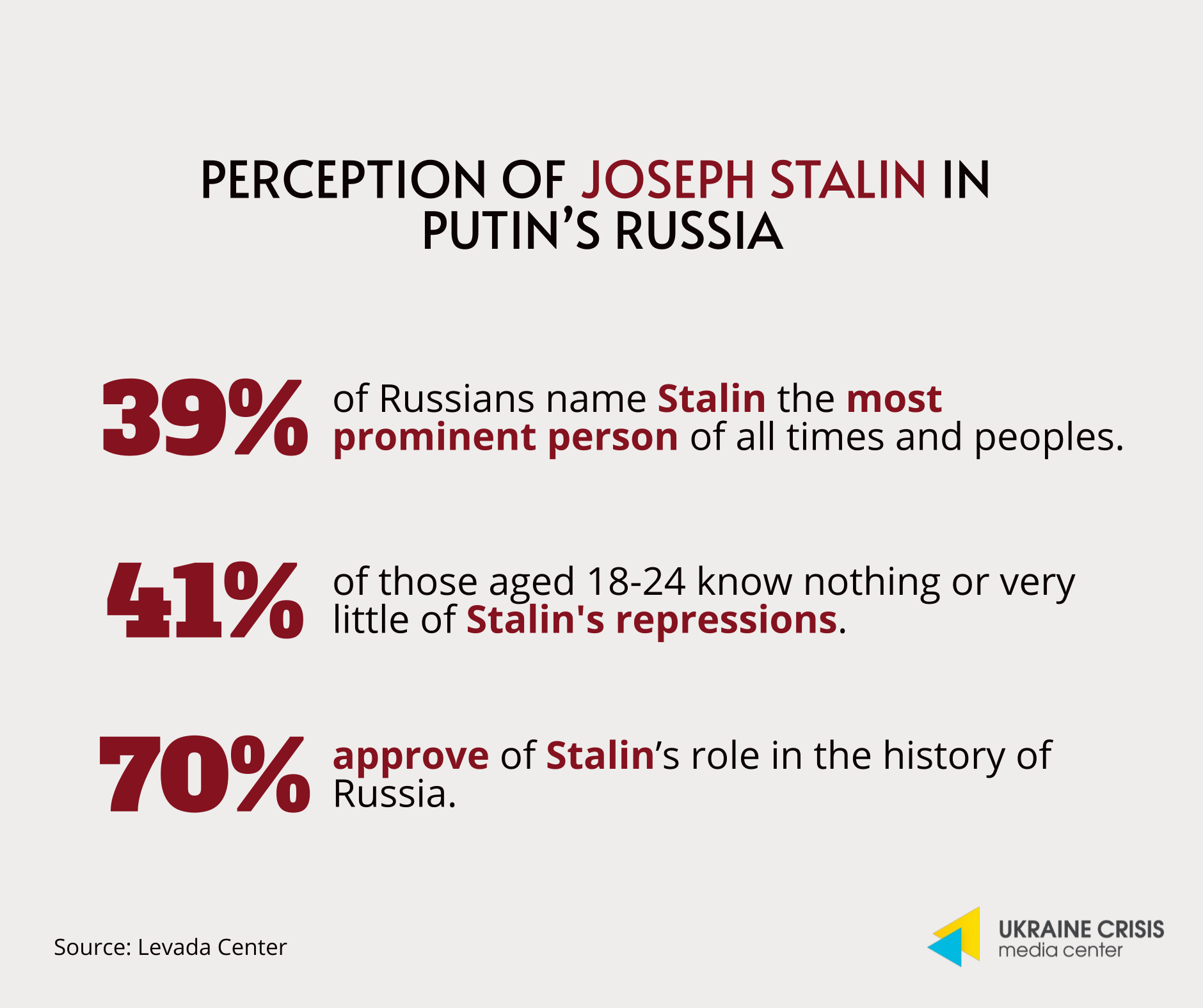 Joseph Stalin was most often named the most prominent person of all times and peoples by Russians in the recent survey by Levada Center, a non-governmental research organization in Russia.
In May 2021, most of the surveyed named Russians only, even though they were asked about historical figures worldwide. Notably, the share of those who named Putin among the most prominent figures has halved: from 34% to 15% in comparison with the previous similar survey, which was conducted in 2017.
The positive perception of Joseph Stalin has been only growing in Russia in recent years: statues have been erected around the country, and there are even plans to build a new Stalin Center, a museum and an educational center presenting a positive view of the dictator.
The rehabilitation of Stalin and whitewashing of the Soviet regime as such have been an integral part of Vladimir Putin's rule. It is of no surprise, as the Kremlin's policies are more and more resembling the former totalitarian regime.