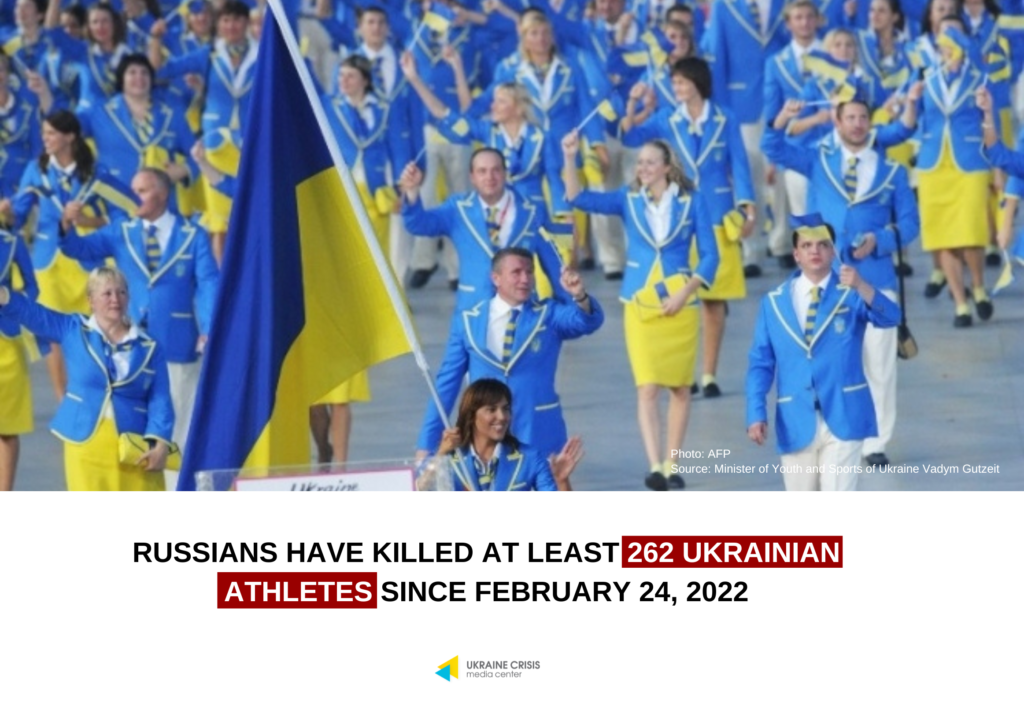 Russians have killed 262 athletes since February 24, 2022. This was stated by the Minister of Youth and Sports Vadym Gutzeit.
In addition, the Russian military destroyed 363 sports facilities in Ukraine.
"It is very important for us that there are no athletes from Russia at sports competitions and the Olympic Games, because they all support this war and attend events held in support of this war," Gutzeit emphasized, noting that Russian athletes wear uniforms with the symbols of this war and do not condemn the killing of Ukrainian athletes.
Among the fallen angels of sports are representatives of cycling, swimming, football, boxing, mountaineering, powerlifting, judo and others.