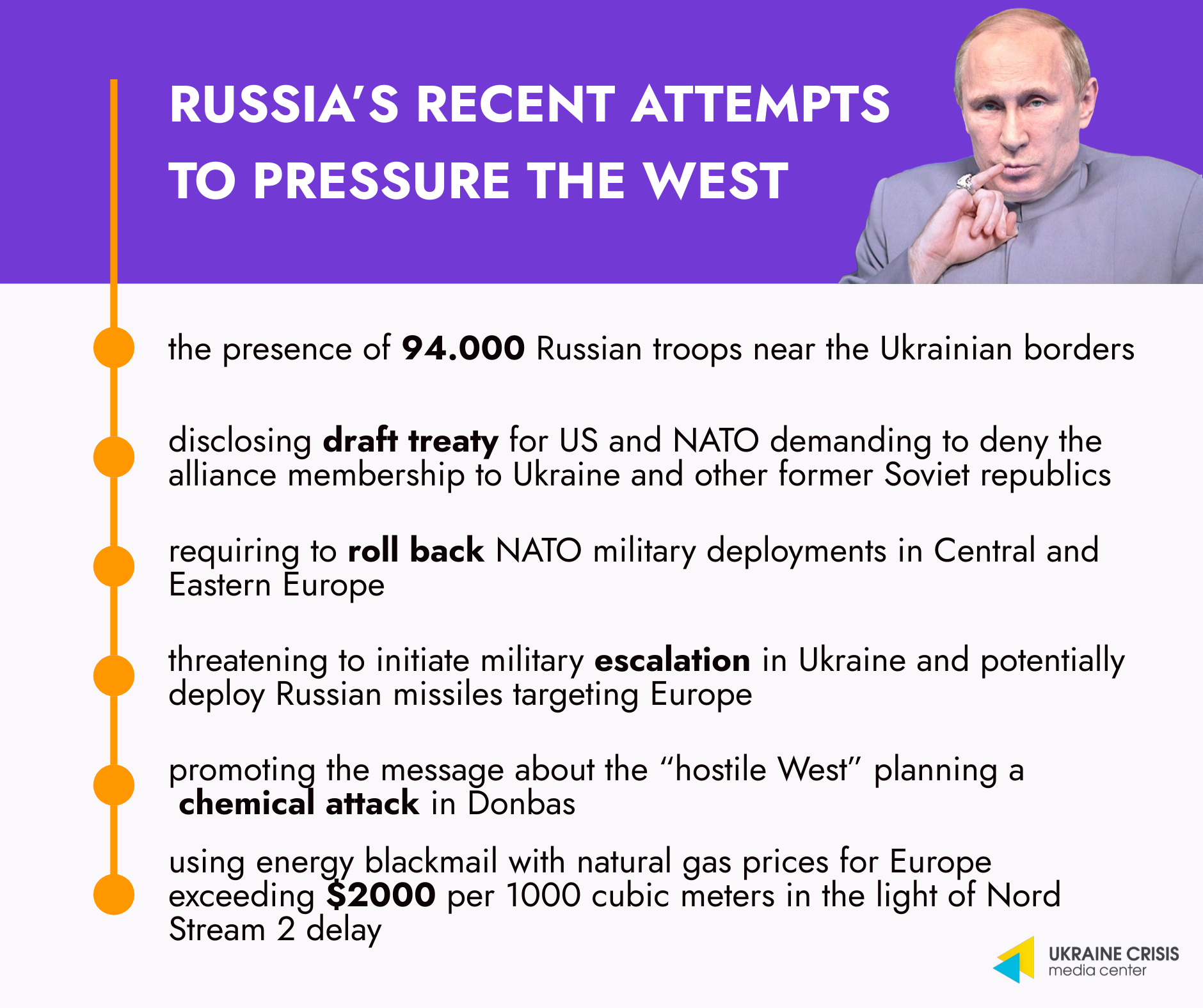 Amidst Russia's recent blackmail of the United States and NATO, the Kremlin has intensified information attacks against the West. Russian top officials blame the US for increasing its military presence near the borders with Russia and growing tensions at Russia-Ukraine borders.
Furthermore, Russia's Minister of Defense Sergey Shoigu has accused private military companies from the United States of preparing a "provocation with chemicals" in Donbas, failing to provide any confirmations of his claims.
All this is accompanied by an ongoing military buildup near Russia's border with Ukraine and in the occupied territories. However, disinformation and troops concentration are not the only levers the Kremlin uses to pressure the West.
What are the other instruments Putin has recently employed in his blackmail to impose the Kremlin's demands, the key of which is rejecting Ukraine's Euro-Atlantic course?
Look at our infographic above with the key ways summed up.