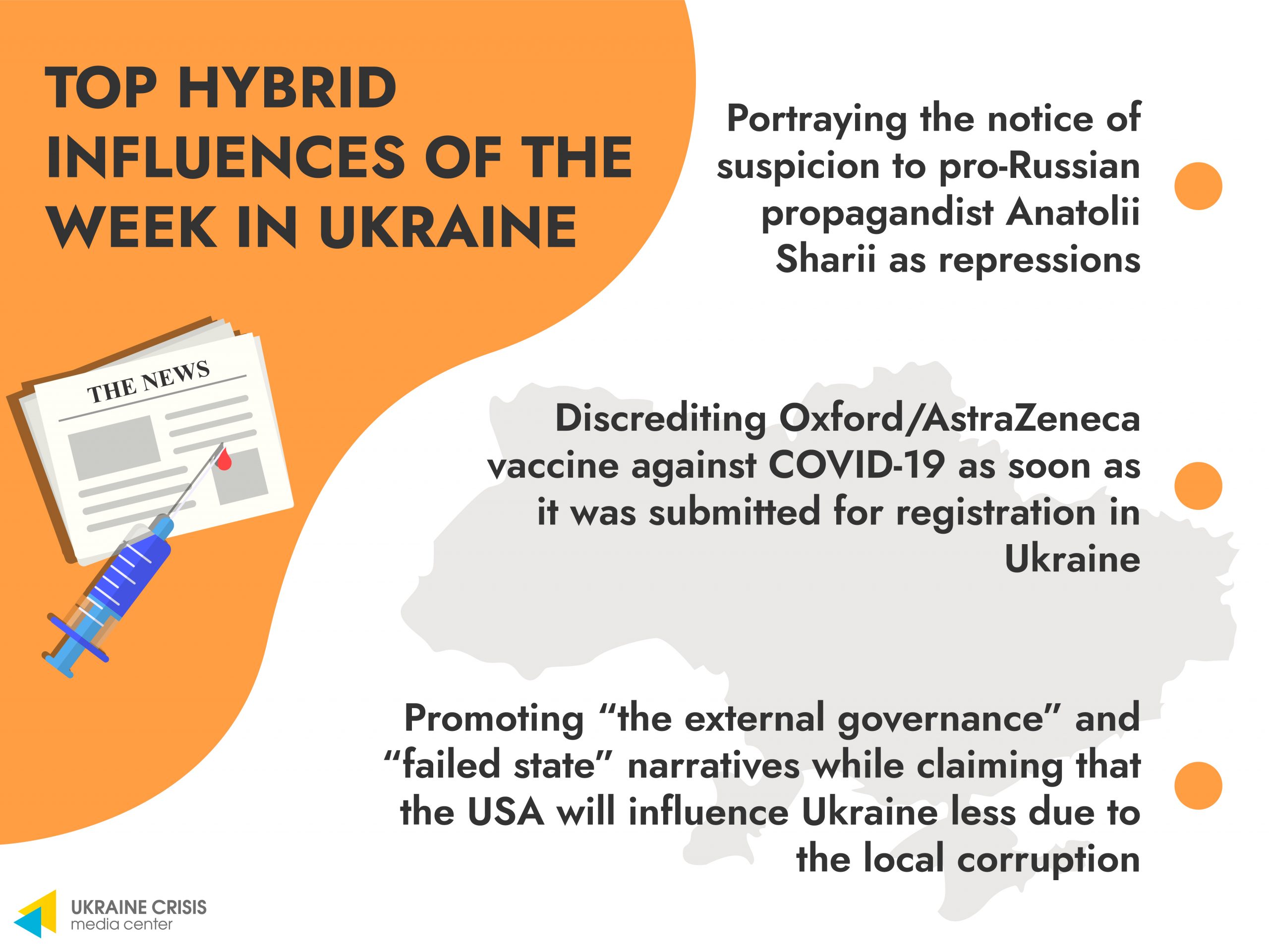 In continuation of our rubric about top hybrid influences in Ukraine this week:
As the Security Service of Ukraine served a notice of suspicion to the propagandist Anatolii Sharii, the pro-Russian forces in Ukraine united their efforts to portray this step as repressions. Sharii was heavily endorsed by Viktor Medvedchuk, and his influence was amplified by channels 112, ZIK and Newsone. More on why their current ban is not an attack on the freedom of speech here: Sanctions on Pro-Russian Channels in Ukraine: Reasons and Challenges.
Discrediting Western vaccines is an ongoing information operation by the Kremlin. It is heavily promoted by the local agents of influence, who attacked the vaccine as soon as the Ministry of Healthcare announced AstraZeneca has been submitted for registration. It is done to promote the questionable Russian vaccine Sputnik V.
"Ukraine under external governance" remains a predominant narrative pushed by the pro-Russian forces. This week they combined it with the "failed state" messaging, insisting that under Joe Biden American influence will lessen – because the USA President is reluctant to deal with the local corruption. More on the "Derkach tapes" and Burisma case, which serve as a basis for this claim, here: Derkach Six – overlooked participants of the Russian special operation "Derkach tapes" – Shariy, Portnov, Kolomoisky and others.