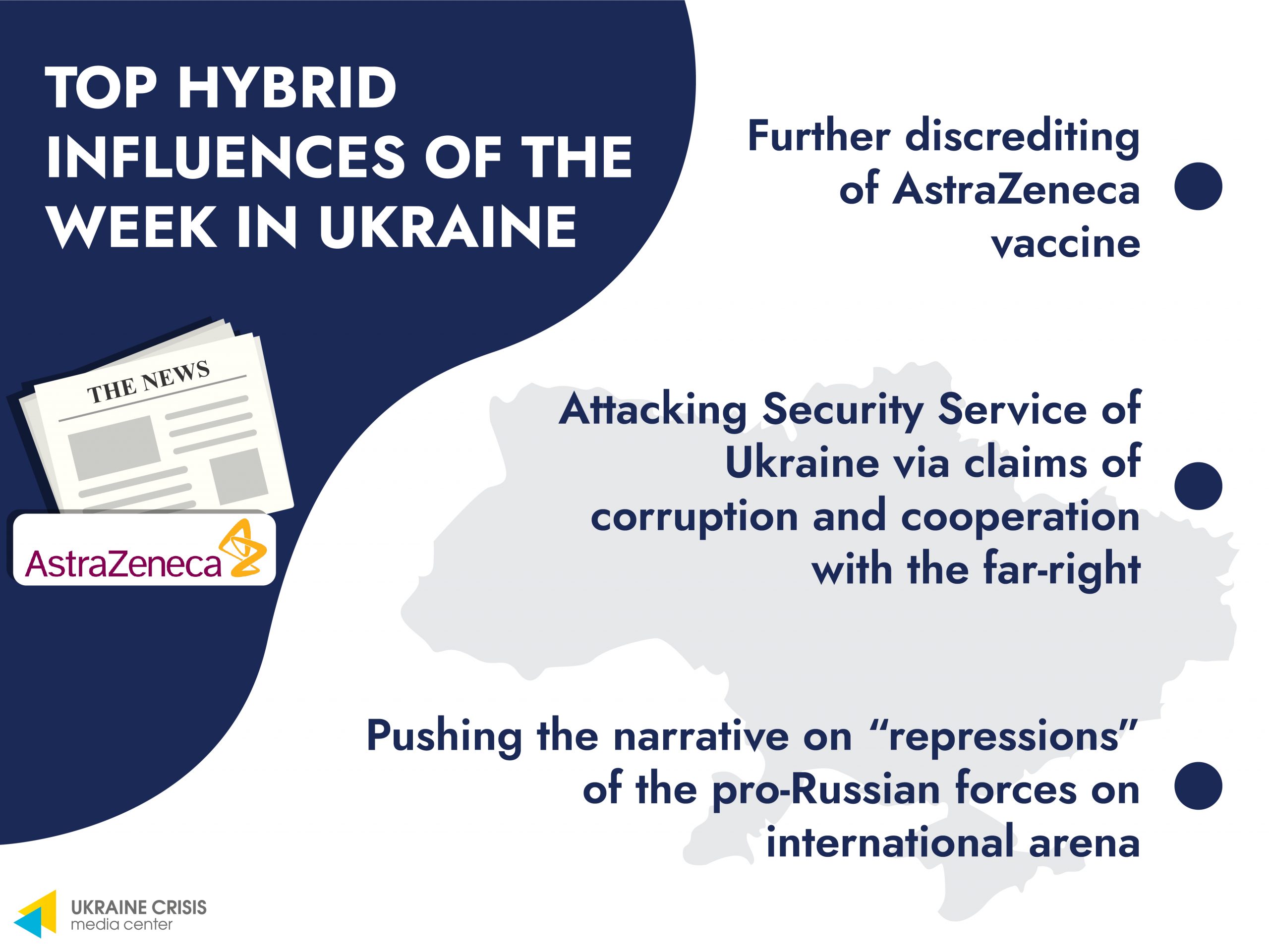 his time in our #HybridWeekly rubric :
AstraZeneca vaccine is further attacked by the pro-Russian online media. They promote the theory that government struggles to artificially create the visibility of support for it, but fails to do so. This rhetoric both undermines trust towards vaccination and pictures the government as resorting to questionable measures – being inefficient at the same time.
Security Service of Ukraine is pictured as corrupt, which has manifested itself in accusations of bribing and threatening one of the members of the pro-Russian "Sharii party". Viktor Sharii insists he was forced to submit a letter of resignation from the party under pressure from SSU he claimed arrived with the far-right. 
"Opposition Platform – For Life" has used the visit of European Union diplomatic mission to the east of Ukraine to promote on the international level the narrative that Ukrainian government attacks opposition. These accusations are tied to the recent ban of the pro-Russian channels and sanctions against the OPFL leader, Viktor Medvedchuk.