On 14th of November at the "Siversky Donets" Crisis Media Centre the round table, dedicated to discussion of air pollution at the city of Severodonetsk and neighboring village Voievodivka, has been held. The issue is connected with work of two asphalt plants:  "Severodonetsk Asphalt Concrete Plant" and asphalt concrete plant of Kyiv company "Ukrainsky Shliakh" (Ukrainian route).
The first plant is located in 285 meters from resident houses of Severodonetsk. The second one is located in 100 meters from houses of Voievodivka village, despite the fact that according to law, the distance must be not less than 1000 meters.
According to previous estimates of ecologists, phenol pollution flux is around 5 tones per month. This is direct threat for the health of 562 habitants of Voievodivka and 120000 citizens of Severodonetsk. Initiative groups of citizens, civil activists, State Ecological Inspection of Luhansk oblast and the other state and local institutions and services are trying to influence the situation in the different ways: from court actions to protest actions. But because of absence of enough coordination and lack of informational support, these tries don't bring any results.
The round table has become a try to consolidate efforts of all who want Severodonetsk's citizens to breathe the clean air. Civil activist Valentyna Agafonova expressed her attitude on the situation:
"I believe that only uniting the efforts of all unindifferent people we can reduce the air pollution of these plants to the safe level".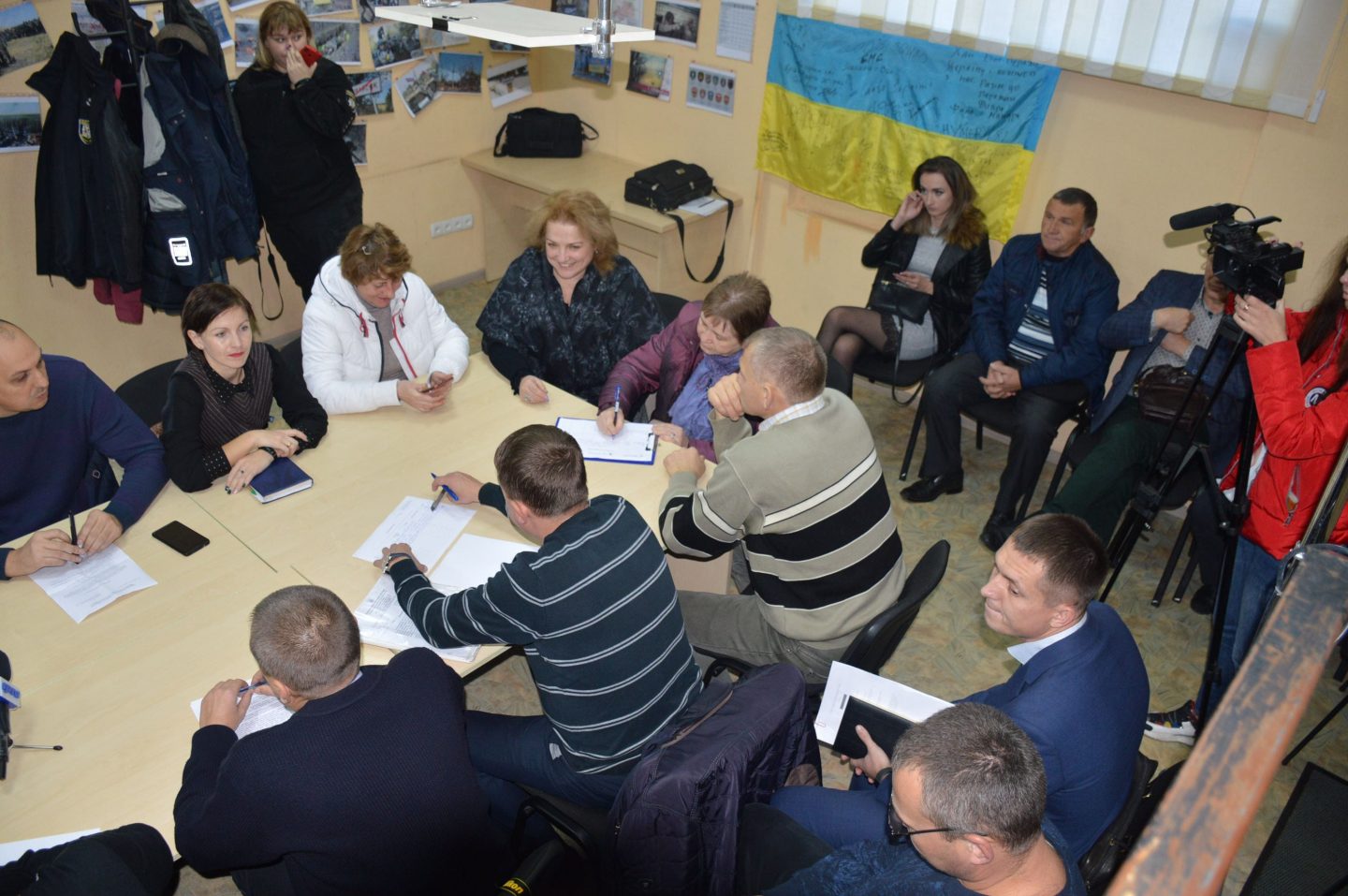 Members of local NGOs, representatives of Luhansk oblast State Administration, prosecutor's office, National Police, ecological inspection and Severodonetsk City Council took part in the event. Discussion of illegal activity of the plants, which harms the ecology of the city fluxing dangerous pollution to the atmosphere, has become a central question of the round table.
Member of Severodonetsk City Council Serhii Voitenko who lives in Voievodivka village shared sad and shocking statistics. According to it during the last 4 months the quantity of oncology diseases has increased by 20% in Severodonetsk.
In the end of the discussion the cooperation plan has been formed. Its' main task is to stop the activity of asphalt concrete plants and to develop steps for improving the ecological situation in the city.
The event was part of the "Contemporary Regional Media – a pledge of quality in a media-competent democratic Ukraine" project, which is being implemented by the Ukrainian Crisis Media Center with the financial support of the Norwegian Ministry of Foreign Affairs, represented by the Norwegian Embassy in Kyiv.