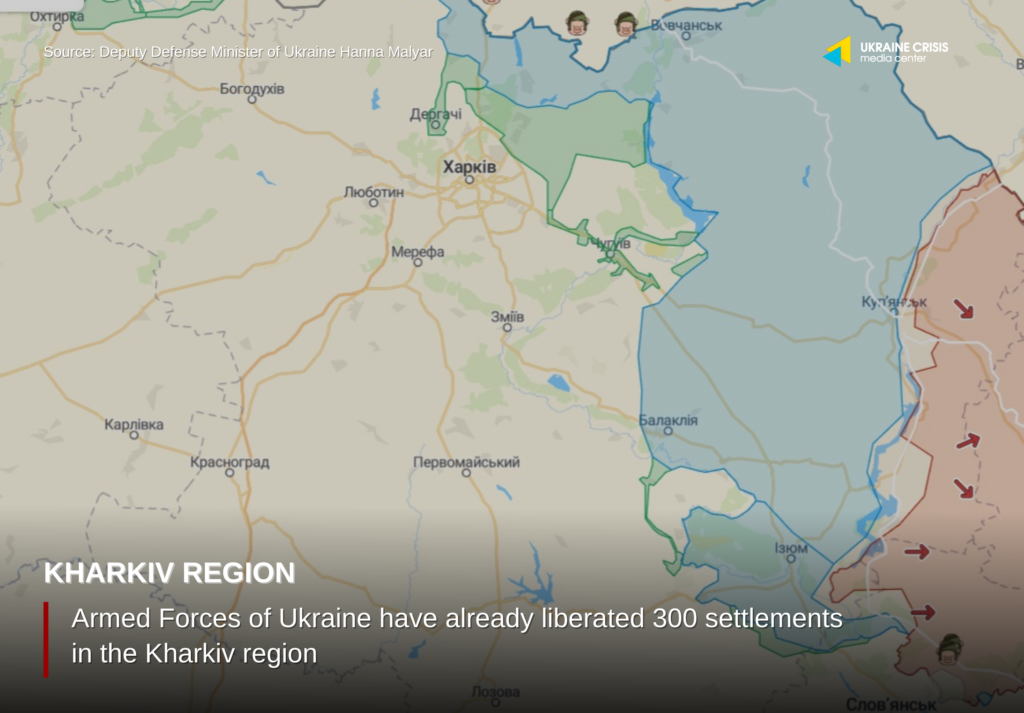 The Armed Forces liberated 3,800 square kilometers of Kharkiv region from the Russian invaders. In addition, more than 300 settlements were de-occupied. This was stated by the Deputy Minister of Defense of Ukraine, Hanna Malyar, in her Telegram channel.
"These are confirmed figures, taking into account stabilization measures. The real number of liberated territories in the Kharkiv region is almost twice as large," she wrote.
The Deputy Minister of Defense added that on September 14, the data will be clarified.