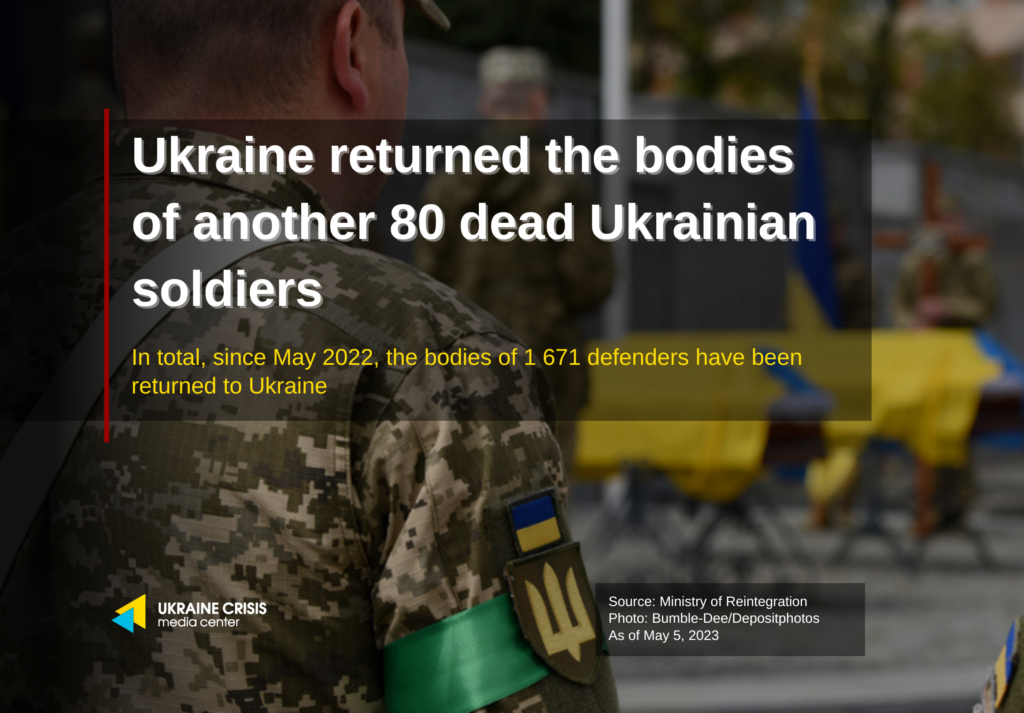 Ukraine returned the bodies of another 80 dead Ukrainian soldiers, – the Ministry of Reintegration of the Temporarily Occupied Territories reports.
In total, since the beginning of the full-scale Russian invasion of Ukraine, as of May 5, the bodies of 1671 Ukrainian defenders have been returned.
According to the report, the transfer of the bodies of the dead defenders is carried out in accordance with the norms of the Geneva Convention.