The collocation "the weaker sex" originated in the Soviet Union, a country where various cultures and traditions were mixed. But it came up empty. With the collapse of the state, the image of the Soviet man almost disappeared. Almost – because this light is still burning in the genetic memory of several generations.
The Ukrainian woman has managed to preserve her identity. Today, against the backdrop of a brutal war, the whole world looks at her closely and considers her a phenomenon. Ukrainians say to the whole world: look at our history – how many outstanding women, who have influenced the development of humanity, were born in Ukrainian lands. Princess Olha ruled Kyivan Rus – one of the most powerful states of that time – for 17 years. Anna Yaroslavna or Anna of Kyiv was the second wife of the French King Henry I Capet, the mother of the future King Philip I and the great-grandmother of almost 30 French kings. Roksolana, the brightest ruler of the Ottoman Empire, who was able to turn the course of history the way she wanted, is an outstanding figure of the 14th century.
What is a Ukrainian woman like today? A wise mother, a faithful wife, a hardworking housewife and a reliable defender. She not only gives life to the world. She fills it with strength, faith, and love.
"Chaos is not about me"
Traditionally, it was like this: he is on the battlefield with a weapon, and she is at home with kids and a household. But what is happening in Ukraine today can radically redefine gender roles, because this war, despite grief and pain, despair and losses, opens up new opportunities for women. Ukrainian women are not only victims of the crisis – most of them have to support their families, raise children, volunteer, change their lives and become stronger.
The story of Olha Zhydkova is not an exception, but rather a proof of the formation of a general rule.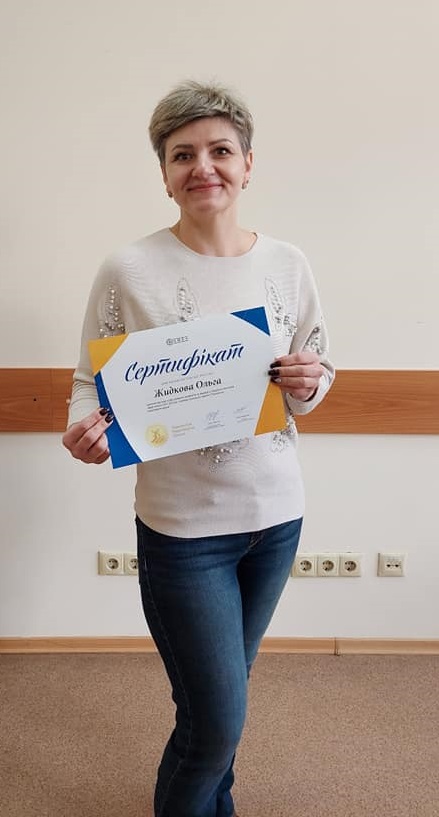 I met Olha in Ivano-Frankivsk. Volunteers gave me her number, I called and we met the next day.
Her first words were:
– I don't like to talk about myself and now I don't know where to start. Probably from 2014.
Like most Luhansk residents, Olha Zhydkova and her family were forced to leave their hometown and move to Severodonetsk.
– Before the war, I worked as a director of a trading company. When hostilities started in 2014, we left Luhansk, – says Olha. – My thoughts go in a constructive direction at critical moments. However, there was a brief moment of uncertainty. I hoped it wouldn't be long and we would soon return home… But it turned out completely differently. Quite quickly, I came to understand that you cannot exist in a waiting mode, and with it came the strength to live and move on confidently.
And Olha Zhydkova went ahead. She got another higher education. Now she has three degrees – in computer technology, management and administration.
– Chaos is definitely not about me. Firstly, I've always liked learning, – Olha admits. – Secondly, I'm sure that if a woman is educated and economically independent, she becomes stronger, able to adapt to any situation better.
In Severodonetsk, Olha began her active work in the NGO "Impact center CXID.UA", created by her brother Andriy Zhydkov. So, she began to conquer a new space in a new place.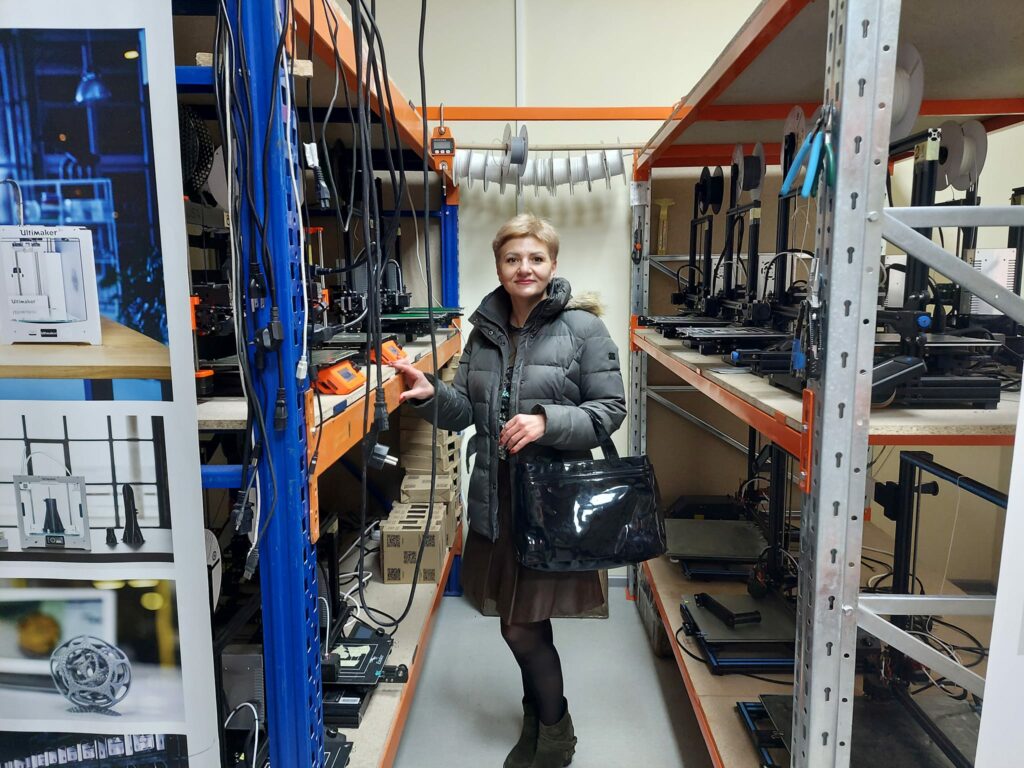 – Our goal was to improve the quality of life in the region through social partnership. We dealt with the issues of inclusion and tried to make our appropriate contribution to the development of an inclusive society. We managed to attract grant funds from international donors to implement our ideas, – the woman says.
Olha also joined the Ukrainian Peacebuilding School project. The training stirred up many problematic topics she had not thought much about before. She had a lot of new plans…
"The first thought is not to miss the most important things"
Relative peace was shattered on February 24, when russia launched a full-scale invasion of Ukraine. Olha recalls that time reluctantly. Severodonetsk was under constant enemy fire almost from the first days of the invasion. The russians destroyed the city with enthusiasm and hatred, turning it into massive ruins and ashes.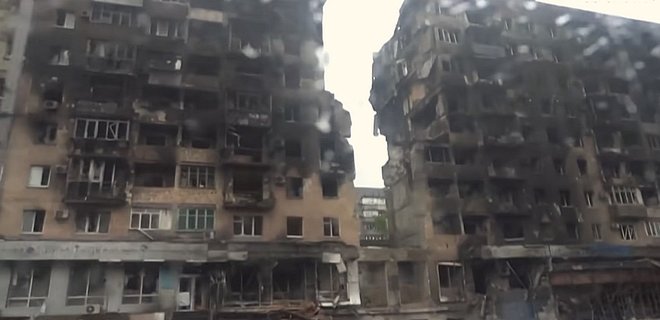 The house in which the woman bought an apartment was completely destroyed. The activities of the public organization were put on hold. The headquarters, where she volunteered and helped the Territorial Defense, became her life and work.
Olha did not want to leave the Luhansk region, but the situation worsened, and in late April, volunteers persuaded her to move with her mother to Ivano-Frankivsk.
There was no time to fall into depression, because in a new place Olha began to learn new opportunities, adapt her previous skills and create new ones. Helping soldiers, coordination – the needs are so different and yet so similar…
– My brother and best friend Andriy always supported me. He taught and inspired me. I made up my mind unalterably that I would not be a burden to our military and would help them. In a certain sense I have no choice. It was my motto. But I could never have predicted what would happen. We realize a tragedy only when we face it…
"We have no right to waste time!"
…"This morning. The enemy opened fire from the Grad MLRSs at our troops."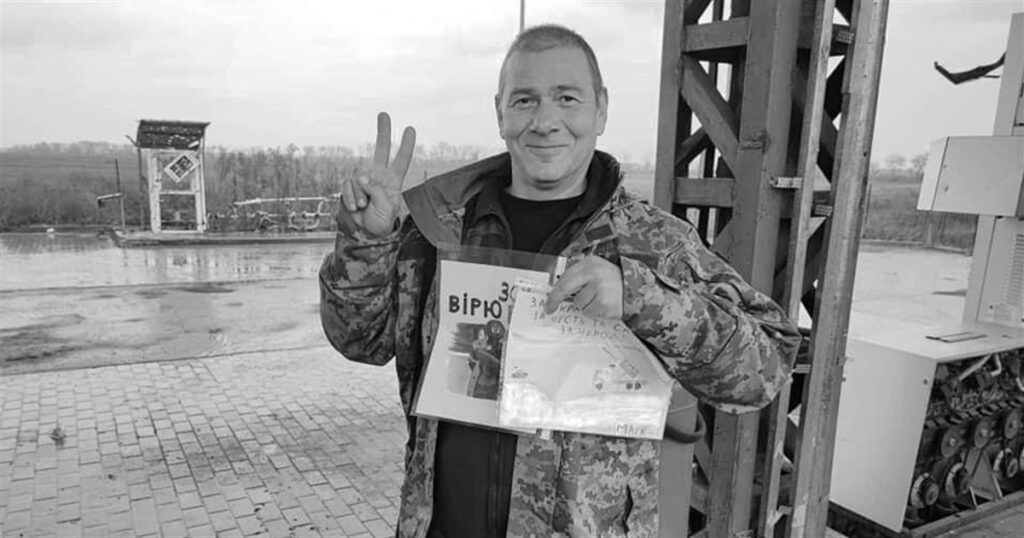 On November 4, Olha's brother, a teacher at the Eastern Ukrainian National University, and an activist from the Luhansk region, Andriy Zhydkov, was killed in action.
This news stunned not only Andriy's relatives, it saddened, one might say, the entire Luhansk region, because many people knew him well.
– My brother was a completely civilian person, but voluntarily joining the ranks of the Armed Forces of Ukraine was his only possible decision, – says Olha. – I am proud of him! Talented, honest, purposeful, principled. Andriy always liked learning, tinkering something with his own hands and inventing… He said that with the war he came to understand that things, money and position are worth very little. That you have to live here and now, because you can wait endlessly for "we will return/get better/better times will come." I think so too. During the war, I reassessed my values.
"I'm dreaming!"
To endure the great pain of war, we need great strength. Olha Zhydkova believes that the most appropriate course of action today is to work.
– Each of us has our own front, and everyone on it can be useful here and now. Analyze your situation, adjust old goals or set new ones and move forward, live consciously, she advises.
Indeed, the phrase "after the victory, I…" sounds fabulous, but there is a high probability that life will pass you by. War is a new period in which we live. The new period requires that we review and reassess our values, and sometimes move in a new direction.
For example, Olha started baking almost unexpectedly for herself. It turns out that her gingerbread can be not only a sweet decoration, but also a constant source of help for the Armed Forces.
– Until 2019, I did not bake for sale. My first experience was a gift for friends. They really liked it, so I thought to myself: "Why not?" Sometimes I hear that volunteers are already tired, that it is becoming more and more difficult to collect donations… No! Our people do not stop being generous. I can see this every day. I dream of organizing a charity fair – a kind of platform where people can sell their own handmade things or works of art and direct all profits to help the military. And I also want to implement a project – to create a kind of space for those who are engaged in small business, but due to power outages or other reasons there's no place or possibility to work. I'm sure I'll succeed!
Olha Zhydkova is one of many Ukrainian women who have been able to mobilize and provide vital non-combat support to others.
Of course, not all women are as active as Olha. But everyone can try to become stronger. We follow the news and live in expectation of our victory. As they say: "An egg hardens when it is boiled." Now we understand it much more deeply.
Vira Ilyina, Kramatorsk – Ivano-Frankivsk
4.12.2022