Situation in the combat zone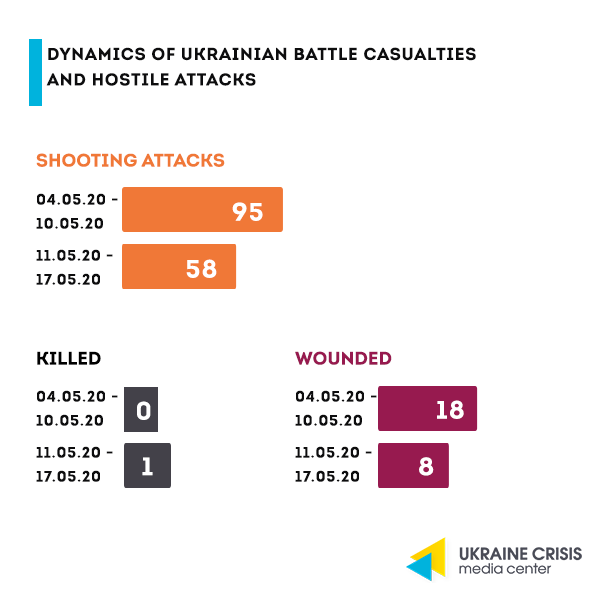 Last week Russia-backed militants fired upon the Ukrainian troops' positions from Minsk-proscribed 82-mm and 120-mm mortars as well as from grenade launchers, heavy machine guns and small arms.
The attacks by Russia's proxies on Ukraine's Joint Forces particularly took place near Krymske, outside Orikhove and close to Katerynivka.
---
Crimea: Ukraine observes the 76th anniversary of the 1944 deportation of Crimean Tatars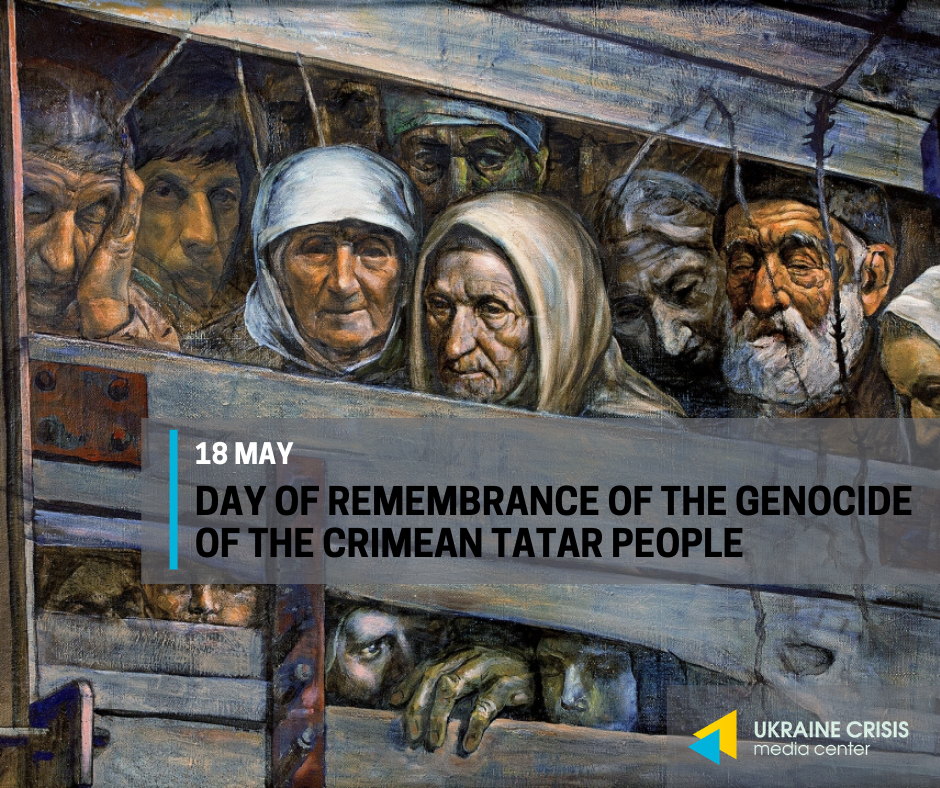 Since 1994 Ukraine observes the Day of Mourning and Remembrance for the victims of the deportation of the Crimean Tatar people on May 18. Between May 18 and 20, 1944 over a quarter million Crimean Tatars were displaced, including seniors, women, children and entire families. Responsibility for this horrible crime orchestrated against a backdrop of World War II, bears the Stalin's regime and the Soviet authorities.
Subsequently, in 1967 still under the Soviet regime, those actions were proclaimed groundless by a decree of the Verkhovnyi Sovet – USSR's legislative body. Later, in 1989 the Verkhovnyi Sovet finally condemned the deportation, declaring it illegal and criminal. Crimean Tatars were granted a possibility to restore their right to the territory that at the time was already part of independent Ukraine. People started massively returning to their native land.
After Russia illegally annexed Crimea, on November 12, 2015 the Parliament of Ukraine recognized the 1944 deportation as genocide of Crimean Tatars and established the National Remembrance Day for Victims of the Genocide against the Crimean Tatar people.
Ukraine appealed to the world to recognize the 1944 deportation of Crimean Tatars as genocide and condemn Russia's ban of Mejlis (Crimean Tatar representative body) in the peninsula.
In his address on the National Remembrance Day for Victims of the Genocide against the Crimean Tatar people, President Zelenskyi said his hope is that displaced Crimean Tatars and Ukrainians will come back home soon.
"Today every Ukrainian shares with them the pain of the tragedy of May 18, 1944. This date reminds us that while land can be stolen from a people by crime, its spirit and freedom cannot," the President said.
On her part, the Parliamentary Envoy for Human Rights Lyudmyla Denisova reminded of a series of illegal arrests by nationality that Russia is holding in the Ukrainian territory it occupied. The arrested Crimean Tatars are being sentenced to maximum terms, held in high-security conditions and denied medical assistance.
"Sentenced to the maximum terms of imprisonment were Musli Aliev (19 years), Inver Bekirov (18 years), Enver Mamutov (16 years), Teimur Abdulaiev (16 years), Ruslan Zeitullaiev (15 years) and many more representatives of the Crimean Tatar people. It directly violates the Convention for the Protection of Human Rights and Fundamental Freedoms that binds the Russian Federation to guarantee those rights and freedoms to everyone within its jurisdiction," Denisova said. She also condemned ongoing acts of pressure and persecutions of Crimean Tatars in occupied Crimea.
---
Economy: Ukraine's GDP and currency exchange rate projected through the year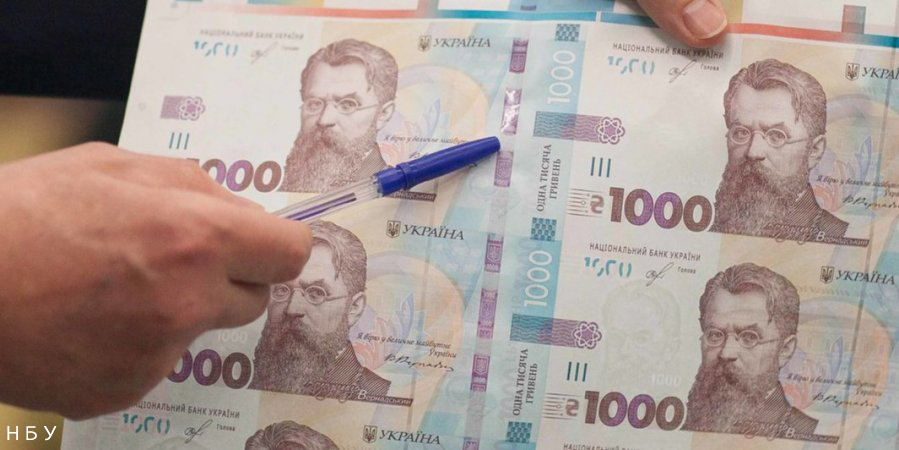 Analysts at J.P.Morgan, a U.S. financial services firm, project a decline in Ukraine's real GDP in 2020 by 5,1 per cent under the 3,7 per cent inflation rate. Ukrainian media "Novoe Vremya" (New Times) quoted the firm's report in a news piece in the Business section.
Analysts of J.P.Morgan forecast that the exchange rate of Ukrainian Hryvnia to US Dollar will have possibly dropped by the end of the second quarter of 2020 at 29,5 hryvnia to USD 1. Hryvnia will slightly improve its positions in the third and fourth quarters: UAH 29 to USD 1. The forecast rate in the first quarter of 2021 is UAH 29,5 to USD 1.
J.P.Morgan's 2021 projection indicates a 6,3 per cent increase in Ukraine's GDP and a six per cent inflation rate.
---
Opinion polling: 57 per cent of Ukrainians trust in Zelenskyi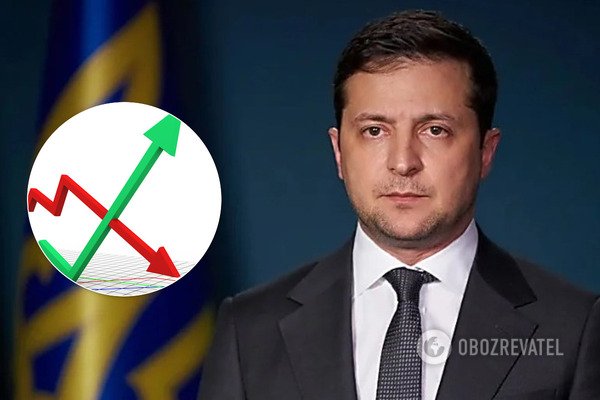 Nearly after one year in office, Volodymyr Zelenskyi still tops the political trust rating. Fifty-seven per cent of Ukrainians trust in him, while 37 per cent do not.
These are the results of an opinion poll held by the sociological group "Rating" on May 12-13, 2020.
One third of the respondents see the country moving in the right direction, one half say it's wrong, 17 per cent are undecided. Younger respondents, voters of President Zelenskyi and "Servant of the People" (Sluha Narodu) party tend to have a more positive judgement.
Zelenskyi got his highest marks on prisoner exchange and the fight against coronavirus.
His performance was rated average in handling of the country's unity, foreign policy, increasing defense capacities, social protection, bringing in new government employees and reforming education.
Zelenskyi's lowest marks reflect respondents' assessment of his effort to decrease oligarchs' impact on politics, hold the land market and medical reforms, eradicate corruption, boost economy and ensure ceasefire in Donbas.
---
How Ukraine is fighting against COVID-19
On May 17 Ukraine recorded 325 new coronavirus cases, 21 patients died. The overall number of coronavirus cases in Ukraine is 18.616, 5.276 patients recovered, 535 died. A total of 232.899 PCR tests were processed.
Patients treated in hospitals number 5.871, including 234 children and 662 medics. Two hundred forty patients required mechanical ventilation, including one child and 21 medics.
Deaths related to coronavirus complications are 535, including 27 medics. The vast majority of deaths (86 per cent) occurred among the patients over 50.
The government extended the restrictive measures until May 22, easing a few on May 11. Thus, with safety measures in place parks and public gardens, beauty and hair salons, wholesale and retail non-food shops reopened. Restaurants and cafes continued serving takeaway orders reopening summer terraces. Cultural institutions including museums and libraries as well as dentist services restarted.
Other restrictive measures are in place until May 22.
On May 18 Healthcare Minister Maksym Stepanov said a decree will be signed introducing ELISA testing for detection of the novel coronavirus and antibodies.
"ELISA testing will allow to considerably increase the number of tests. Priority is to test persons with symptoms of the coronavirus and clinical presentation. Also, all those who have come in contact with people who had coronavirus, even if they show no symptoms. Also, all high-risk groups including the National Police and National Guard," Minister Stepanov said.
He said the Healthcare Ministry thus intends to increase the number of coronavirus tests.
The enzyme-linked immunosorbent assay (ELISA) is an immunoassay used to detect antigens by antigen-antibody reactions.