Situation in the combat zone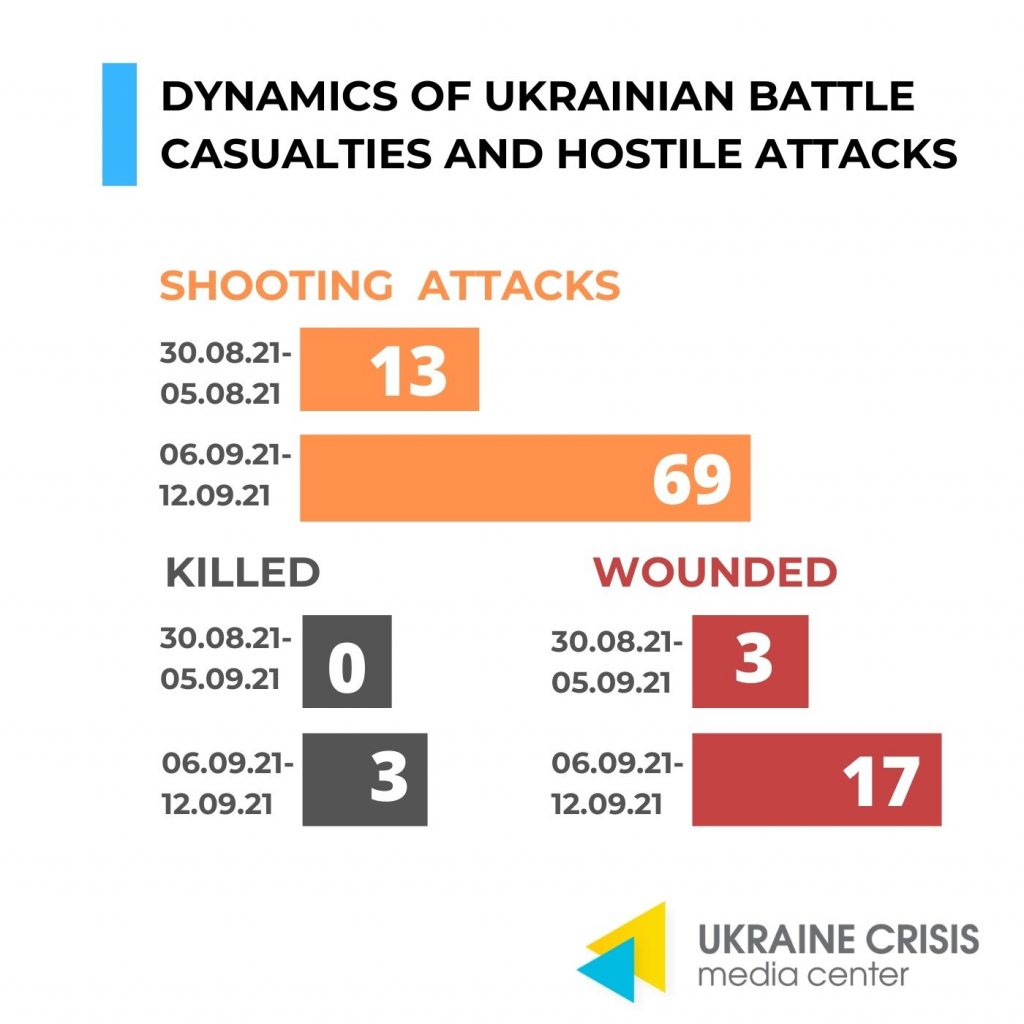 Last week, there was an escalation in the combat zone in Donbas. On Saturday, September 11, Russia-backed militants violated the ceasefire 14 times. Two Ukrainian troops were killed in action, and 10 more troops were wounded in action.
Three service members are in serious condition, and the others are in fair condition.
Russia's proxies fired from Minsk-proscribed 122-mm artillery systems, and 120-mm mortars. They carried out a drone strike near the village of New York. An unmanned aerial vehicle delivered an 82-mm mortar round on the Ukrainian troops' positions. The Ukrainian troops returned fired.
In September 2021, Russia-backed militants had made 59 attacks upon the Ukrainian troops' positions, 19 of which included the use of Minsk-proscribed weapons, the Commander of the Ukrainian Armed Forces Lt. Gen. Valeriy Zaluzhnyi reported on September 11. One Ukrainian service member had been killed in action, and 21 more troops had been wounded in action, he said.
Ukraine in global context: a Yalta European Strategy event lands in Kyiv
YES Brainstorming, a Yalta European Strategy (YES) event that was held in Kyiv on September 9-11, brought together six dozen of political leaders, diplomats, businessmen, activists, and experts from more than 20 countries.   
Statements by President Zelenskyi
On September 10, the Ukrainian President delivered remarks at the YES Brainstorming event, and answered the questions by Stephen Sackur who moderated the panel.
EU, NATO to weaken positions without Ukraine, Russia to solidify standing in the meantime. "We think that NATO needs us. We also think that there will be no strong European Union without Ukraine. I openly say that. I also said that to the U.S. President. Without Ukraine, NATO will be losing its standing, and the EU will gradually weaken," President Zelenskyi said. "If you want Russia to strengthen positions, don't grant membership to Ukraine. It's not about counterbalancing Russia. We know there are powerful states and empires. There are several empires in the world. (And there are) states like Ukraine – large, the largest in Europe, powerful, a country that has lived through several wars. If you want such robust partners, invite us, don't let it go like this," he added.
Full scale war with Russia a possibility, will be Russia's "biggest mistake". "If there is a massive escalation by Russia, neighborhood of Russia, Ukraine, and Belarus will cease existing. Why also Belarus? Because Russia is also present in its territory. The world has changed, and that's the most scary thing that can happen, and that I can imagine as Ukrainian. Yet, the possibility is real," the Ukrainian President said.
Abyss between Ukrainians and Russians. "Russia's politics, information politics in the first place, is disrespectful towards Ukraine. Ukrainians' attitudes to Russians broke down. Bonds were broken. We were partners and friends. We have become enemies. From friends to foes – imagine the abyss," President Zelenskyi said. "No one knows how to bridge the abyss. Only time will show how much effort will be put into that. The good wins anyway. All things will come back where they belong: territories, people, and possibly, the relationship," he added.
World has to change. The world has to change to respond to the threats to humanity caused by climate change, the coronavirus pandemic, future pandemics, and possible wars, Zelenskyi said. The world needs new leaders that will demonstrate their power by words, think comprehensively, and collaborate to tackle global challenges instead of saber-rattling or threatening with a war.
Spotlight on the Kremlin's narratives
A separate session entitled "The Kremlin's View of Ukraine – and What to Do about It" brought together Timothy Snyder, the Richard C. Levin Professor of History at Yale University; Serhii Plokhii, the Mykhailo Hrushevsky Professor of Ukrainian History and the director of the Ukrainian Research Institute at Harvard University; Masha Gessen, writer, journalist, staff writer at The New Yorker; distinguished writer in residence at Bard College, and Olga Stefanishyna, Deputy Prime Minister for European and Euro-Atlantic Integration of Ukraine. The discussion was moderated by Niall Ferguson, a senior fellow at the Hoover Institution at Stanford University. Putin's views of Ukraine are historically wrong, the debate participants concluded. Undoubtedly, Ukraine is not Russia. The Kremlin's narrative can be best countered by facts from the fascinating story of Ukraine.
Other global challenges debated at the YES event were climate change, U.S. withdrawal from Afghanistan, legacy of the 9/11 attacks, and more. Ukraine's prospects in the global economy were debated during a panel chaired by Gillian Tett, U.S. editor at large of The Financial Times, and David Rubenstein, co-founder and co-chairman of the Carlyle Group.
EU Council extends sanctions against Russia over aggression in Ukraine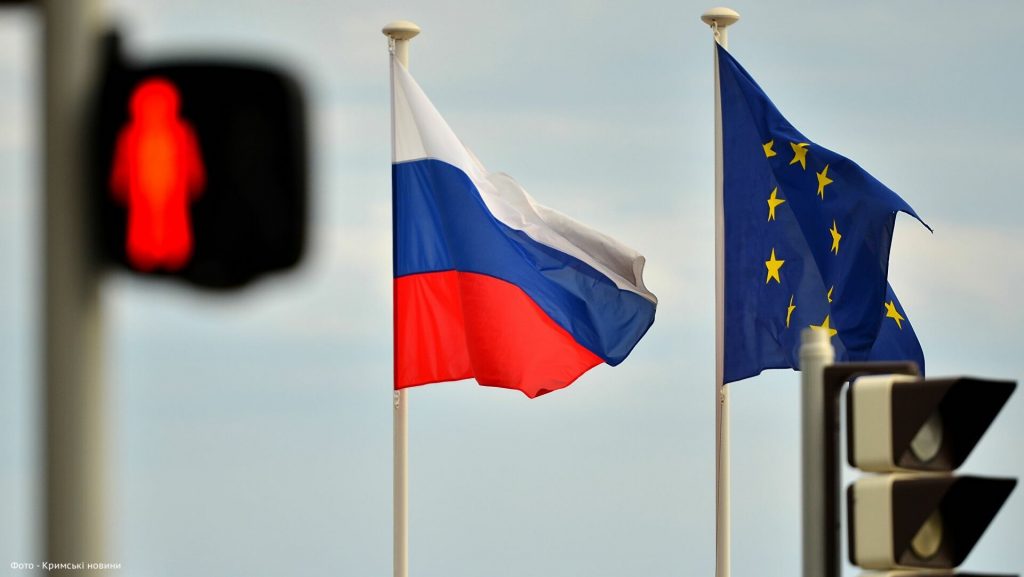 On September 10, the Council of the European Union extended the sanctions it earlier imposed on the Russian Federation over aggression against Ukraine for six months, until March 15, 2022.
The EU's restrictive measures include travel restrictions, freezing of assets, and a ban on the use of funds or other economic resources by the listed persons and entities.
Sanctions will continue to apply to 177 individuals and 48 entities. The Council extended the sanctions through awritten procedure. The decision will come into effect after it's published in the EU's Official Journal.
How Russia legitimizes occupation of Ukraine's territories
In a new video, UCMC's Hybrid Warfare Analytical Group explores the playbook the Kremlin uses to legitimize aggression. Watch and share.
The Kremlin's information influence operations in Ukraine in the first half of 2021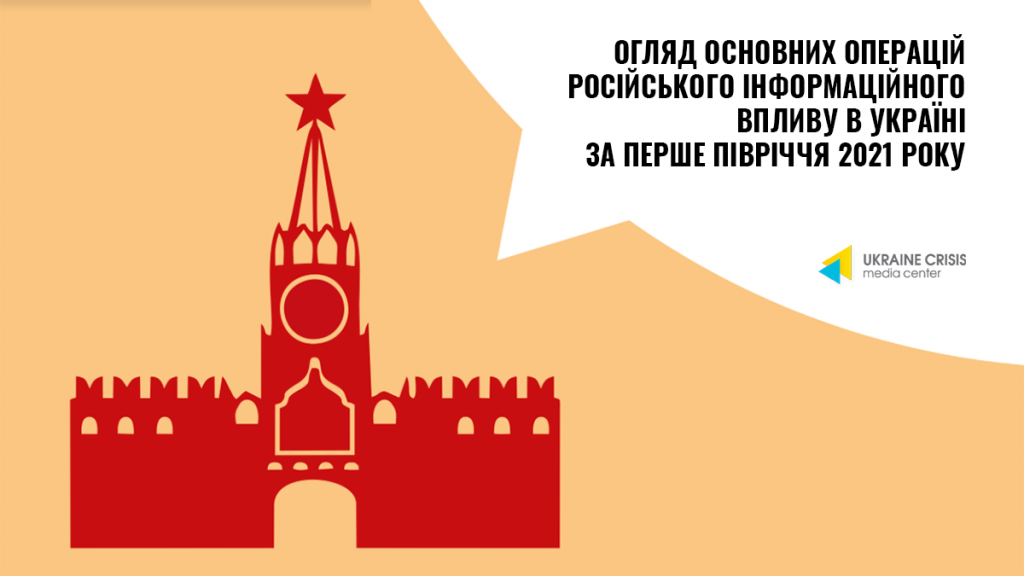 A new analytical report by UCMC's Hybrid Warfare Analytical Group systematizes major operations of Russian information influence in Ukraine in the first half of 2021, identifies the operations' key actors, highlights Ukraine'sinternal vulnerabilities exploited by those actors, assesses the adaptation of the Kremlin's influence in the information sphere, and models potential threats.
The report draws on open data, and expert interviews with information security professionals. Read the report in English.
How Ukraine is fighting COVID-19
On September 12, Ukraine recorded 1,205 new coronavirus cases, 758 recoveries, and 18 deaths. Hospitalized were 833 people with suspected or confirmed Covid-19.
Since the pandemic began, Ukraine has reported 2,317,824 cases, 54,360 deaths, and 2,221,868 recoveries.
Vaccinations. Since the vaccinations began in Ukraine, 5,889,812 people have received the first dose of a COVID-19 vaccine, and 4,775,986 people have been fully immunized (two of them received one dose abroad).