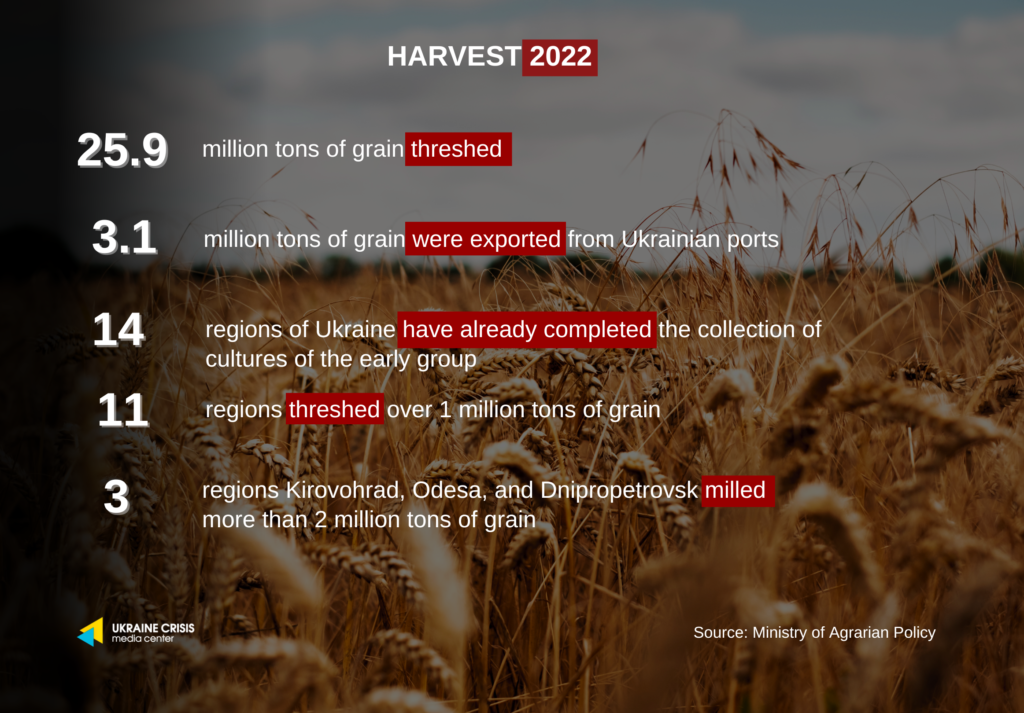 In Ukraine, the collection of cultures of the early group has already been completed. From 14 regions, 25.9 million tons of various grains were threshed from the collection area of 6 million 726 thousand hectares (yield – 38.4 tons/ha). This was reported by the Ministry of Agrarian Policy.
More than 2 million tons of grain were milled from three regions: Kirovohrad, Odesa, and Dnipropetrovsk. More than 1 million tons were threshed in 11 other regions.
In addition, harvesting of sunflowers, soybeans and rapeseed continues. The season of digging sugar beets has begun.