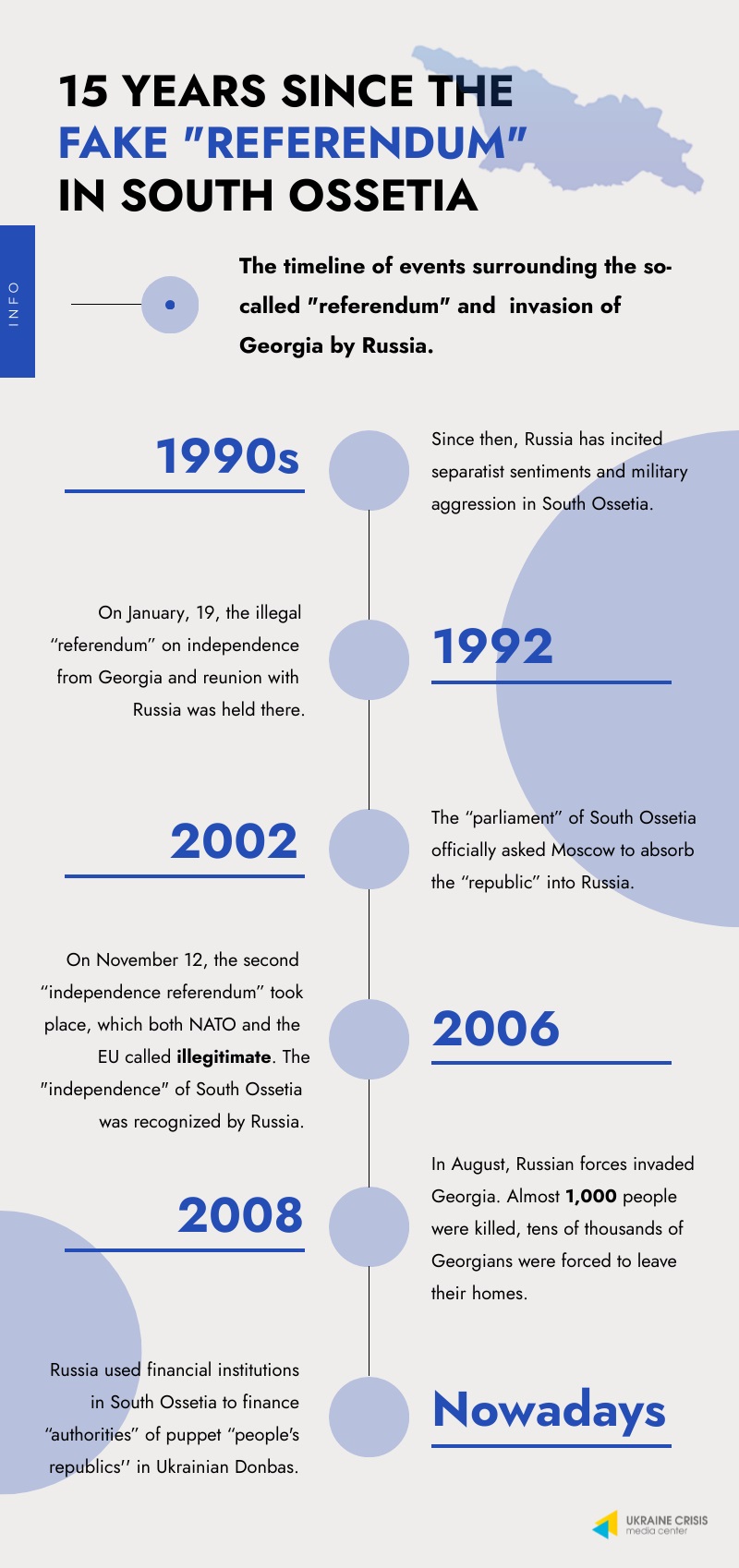 15 years ago on this day, the second illegal "referendum" was held in South Ossetia, which preceded the invasion of Georgia by Russia and the Russo-Georgian war.
The occupation of other countries' territories is the practice long used by Russia to destabilize its neighbors and pursue its political interests abroad. Moreover, the Kremlin uses the occupied territories in one country to reinforce its control in the occupied areas of another, as it does with gaining finances from South Ossetia to pour resources into its puppet "republics" in Ukraine.
We take a look at the key facts and events related to the so-called referendum in the infographic above.