Kyiv, October 7, 2015. Last evening 16 Ukrainian servicemen were released from captivity of pro-Russian militants. The soldiders are now in Kramatorsk where they can get necessary aid before going home. Col. Andriy Lysenko, ATO spokesperson, announced the news during the press briefing at Ukraine Crisis Media Center. Col. Lysenko also said that Ukraine's security service detained a "DPR" subversive group that organized an explosion next to one of the offices of civic group in Zaporizhzhia last March. The operatives confiscated five grenades, explosive materials and bankcards, which the militants used to get the money for their activities.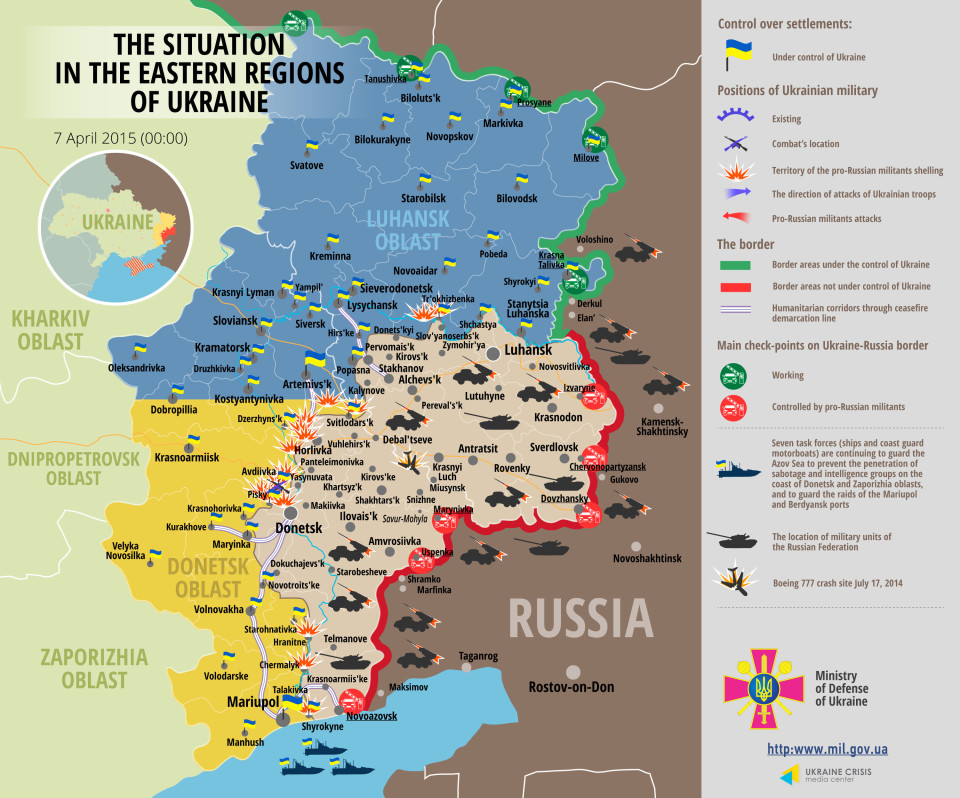 According to Andriy Lysenko, Russia-backed militants have violated ceasefire five times, using 120-mm mortars as well as three times, firing from the artillery. There was also one instance when they have used a tank and armored vehicles. Areas around the Donetsk airport, Shyrokyne and the outskirts of Horlivka in the Donetsk region and eastern parts of the Luhansk region were the hotspots of the conflict yesterday.
Ukrainian Armed Forces did not suffer any lethal casualties in the last 24 hours; two servicemen got wounded.
Col. Lysenko highlighted the militants' rising activity in placing landmines on the roads; they are also disguising bombs as toys and household items.
Meanwhile, a "DPR" militant was sentenced for 11 years in prison by the city court of Berdyansk, Zaporizhizhia region. The militant plotted a number of terrorist acts, including the capture of the seaport and administrative buildings in Berdyansk. While conducting a special operation to get the militant, Ukraine's Security Service seized 73 boxes with arms transferred from the occupied Crimea. The arms arsenal included grenade launchers, eight machine guns, 88 automatic guns and 920 grenades.