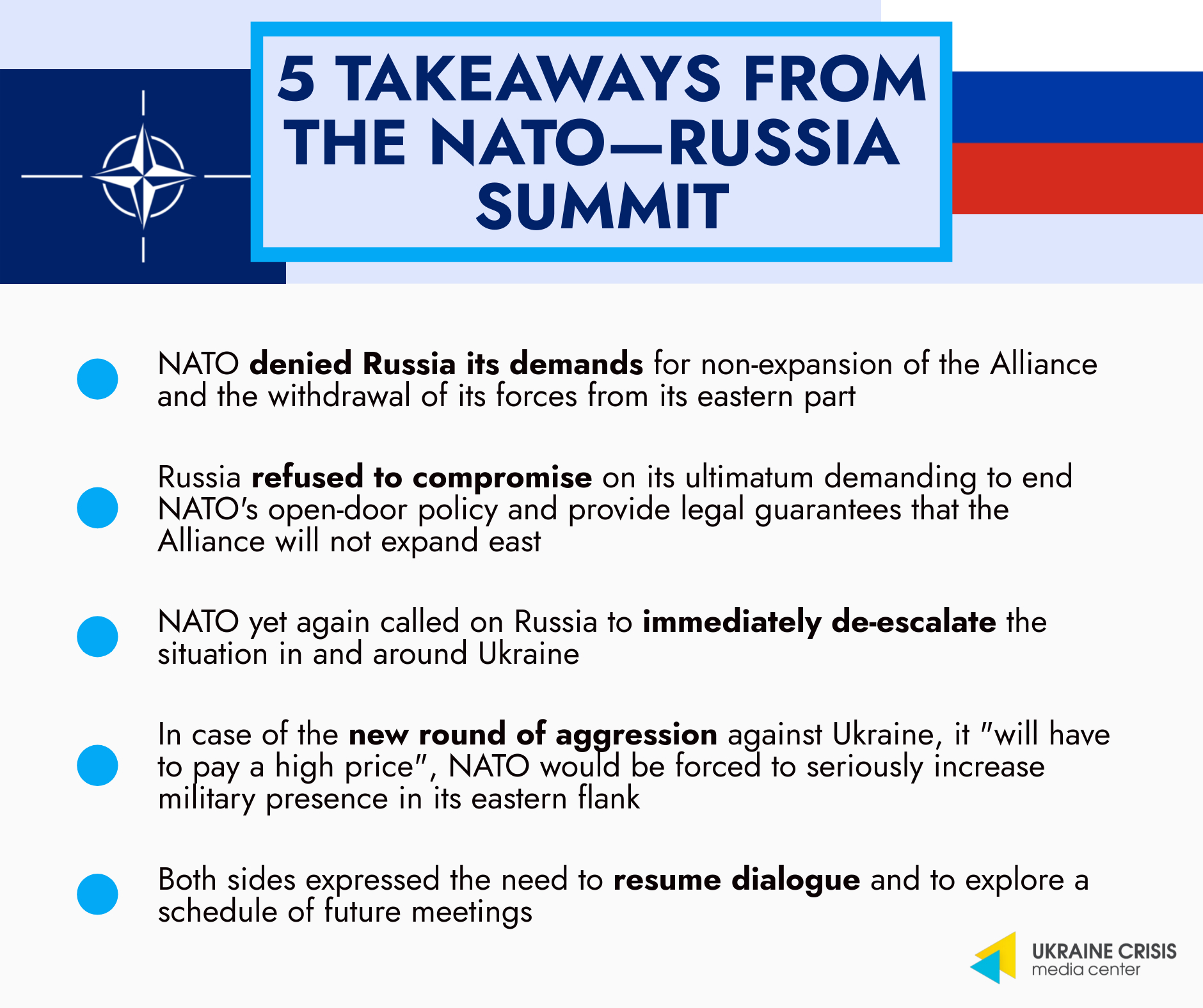 This week is marked by a range of diplomatic events dedicated to reducing tensions in and around Ukraine provoked by Russia, as well as discussing the implications for European security.
One of those was the first NATO-Russia Council meeting in two years that was held on January 12. The summit took place amidst Russia's increasing military activities in the occupied territories and regions bordering Ukraine: on the eve of the meeting, the Russian Defense Ministry announced new "military exercises" near Ukraine's borders with about 3,000 military and 300 units of military equipment involved.
While the negotiations were predictably rather not fruitful taking into account the unacceptability of Russia's demands for NATO, their outcome serves as another reminder of the Alliance's support of Ukraine's sovereignty. All 30 Allies reiterated that Russia cannot have a veto on whether Ukraine can become a NATO member.
At the same time, another effort to deter Russia has recently been initiated in the U.S. by a group of Republican congressmen: they intend to introduce a bill that would declare Ukraine a NATO-plus country and initiate a check on the feasibility of declaring the Russian Federation a state sponsor of terrorism. If approved by both Houses of the U.S. Congress, the bill would provide additional military assistance to Ukraine, amongst other things. Even though the initiative has little chance to be voted by both Houses due to the disputes on Nord Stream 2 sanctions that it provides for, it still serves as a strong signal of support for Ukraine's Euro-Atlantic aspirations.
We gathered the key results of the NATO-Russia meeting in the infographic above and continue monitoring the situation.