July 7 and 8, the German Hamburg hosts one of the key political events of the year, namely the G20 summit, on which Ukraine is not officially represented. Ukrainian Crisis Media Center had prepared for the politicians of the most powerful countries of the world a reminder of the Ukrainian patriots who are fighting for peace in the ATO zone.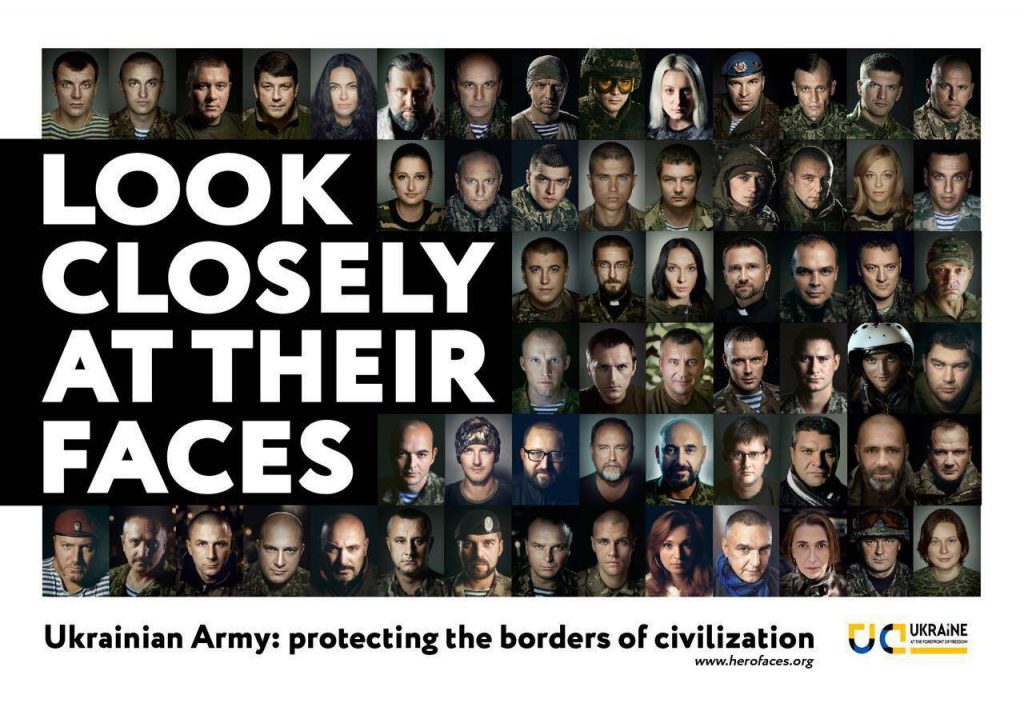 The billboard with the call "Look closely at their faces" and the photos of Ukrainian soldiers and volunteers who have been restraining the aggressor in eastern Ukraine, was placed amid between the place where the official delegations stopped and the entrance to the Hamburg Messe, ten meters from the route of the representatives of the participating countries.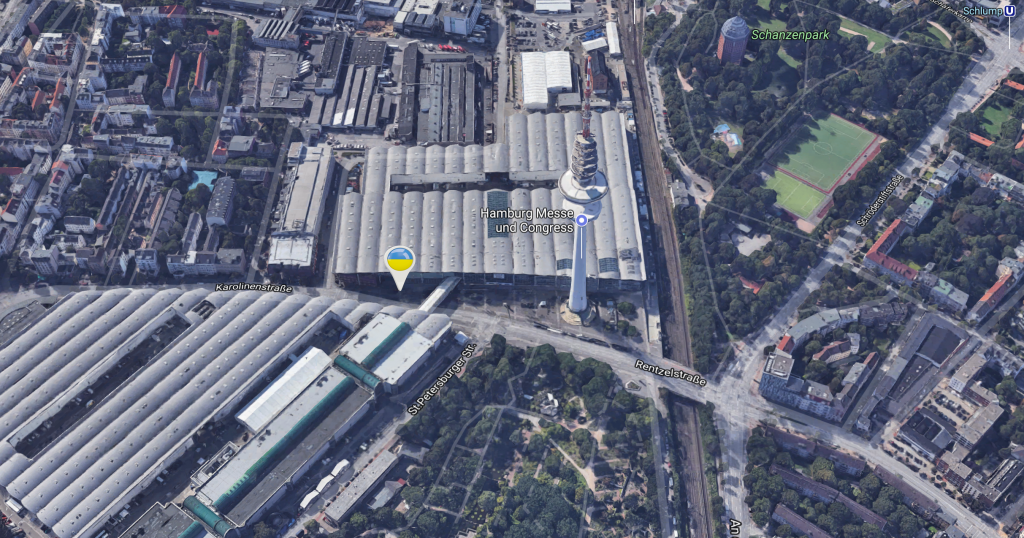 Journalists and international media immediately noticed the board.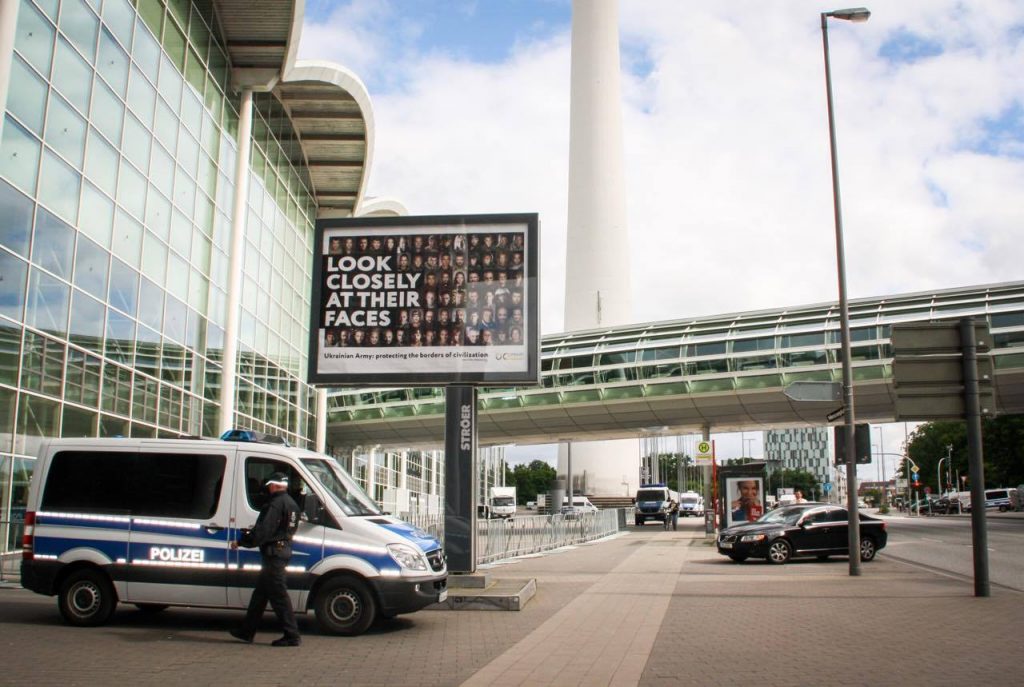 But last night the board looked different (photo: Lisa Piesek).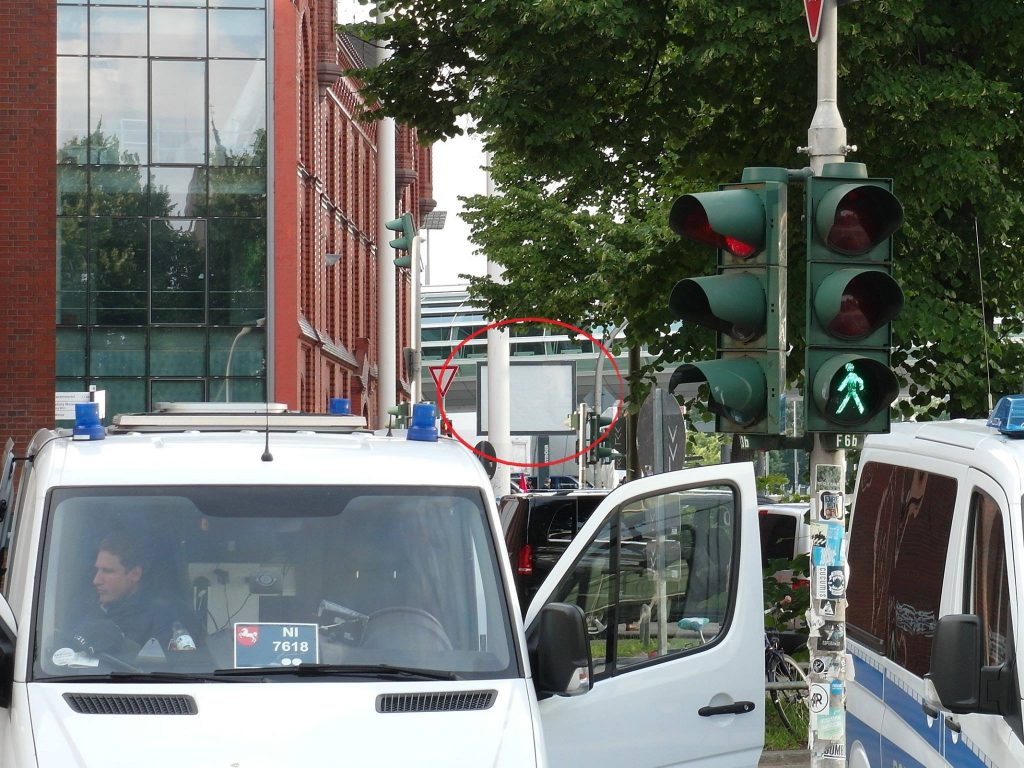 "We are not aware of the reason for our billboard to have been removed at this point, but it should be noted that its absence was reported to us after the end of the long-awaited meeting of the Presidents Trump and Putin," said Gennadiy Kurochka, author of the project and co-founder of the Ukrainian Crisis Media Center.
The journalist and photographer Lisa Piesek noticed the absence of the billboard and reported it on her page.
Details are still being clarified.