Olha Honchar, culture expert, project and communication manager, studies special aspects of PR, cultural and museum management in Ukraine, as well as issues of cultural heritage preservation in the regions. Over 2015 – 2017, as a PR manager of "Cultural Diplomacy between Regions of Ukraine" program of the Arts Department at Ukraine Crisis Media Center, she has implemented a number of projects and initiatives in the front-line and liberated cities of Donetsk and Luhansk regions: "Under construction: Museum open", "Museum project -study "Ukraine-Belgium", "DE NE DE" expedition and others. She acted as a PR and communications coordinator at this year's 83rd International PEN Congress in Lviv. Since September 2017, she has headed the "Territory of Terror" Memorial Museum of Totalitarian Regimes in Lviv.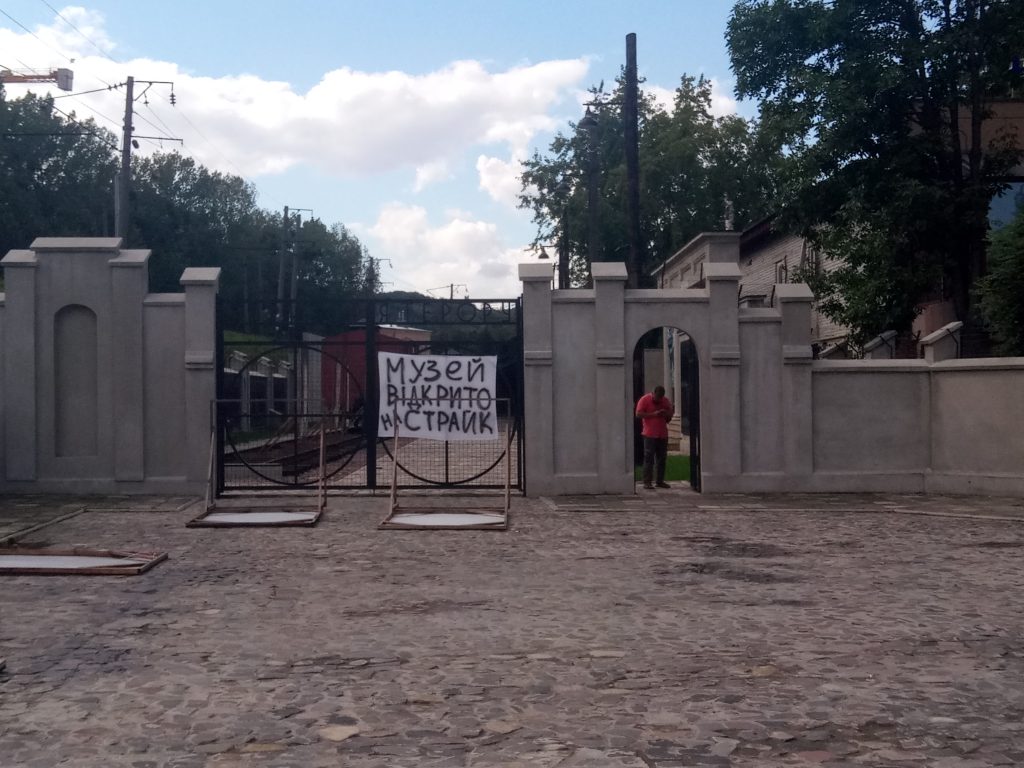 Why do we tell this story?
At the age of 24, Olha Honchar became director of a state institution – the "Territory of Terror " Museum in Lviv. On September 7, 2017, the competition committee of the Lviv City Council elected Olha from among two applicants for the post of the director of the Territory of Terror Memorial Museum of Totalitarian Regimes in Lviv. The museum was built on the site of the former transit prison No. 25 and the Jewish ghetto. The museum has been open since 2009, it became part of a communal property in July 2016, and the contest was held a year later.
How did it all begin?
Olha was born in Brovary, Kyiv region. She has been interested in arts since childhood. She was a member of a school museum group, which marked the beginning of her "museum history". While studying Culturology at University, she combined history and theory of culture with practice, working in various cultural projects and initiatives: the Center for Literary Education, the "Yizdets" project and others. Being a third-year student, she wondered if she could find a job in her specialty and earn money and went to work … at the museum. Her first jobs were a guide at the Museum of Popular Science and Technology "Eksperimentanium" and a researcher at the Museum of Book and Printing of Ukraine.
During the last years at university, she joined organizers of the Intermezzo Literary Festival in Vinnytsia with a curatorial project of a media show "Kotsyubynsky's letters from Capri: il Caprese". At the same time, Olha met a coordinator of the Arts Department at Ukraine Crisis Media Center and, after graduating, became a member of the UCMC team.
Since then, her projects in eastern Ukraine have begun. There were a lot of them and they were all different in terms of complexity and time. The most resounding and perhaps the most complicated project was "Under construction: Museum open" in Slovyansk and Lysychansk, where Olha partly coordinated the project and developed a PR campaign. The project lasted 4 months and was innovative and experimental. The main idea of ​​the project was to turn museums into modern culture centers that are actively involved in the life of their city and form humanitarian policy of their regions, carry out scientific and educational activities. Presently, the second stage of the project "Under construction: Museum open II" is under way. It has been joined by 28 Donbas museums, where Olha is also a communication coordinator, and also the museum director.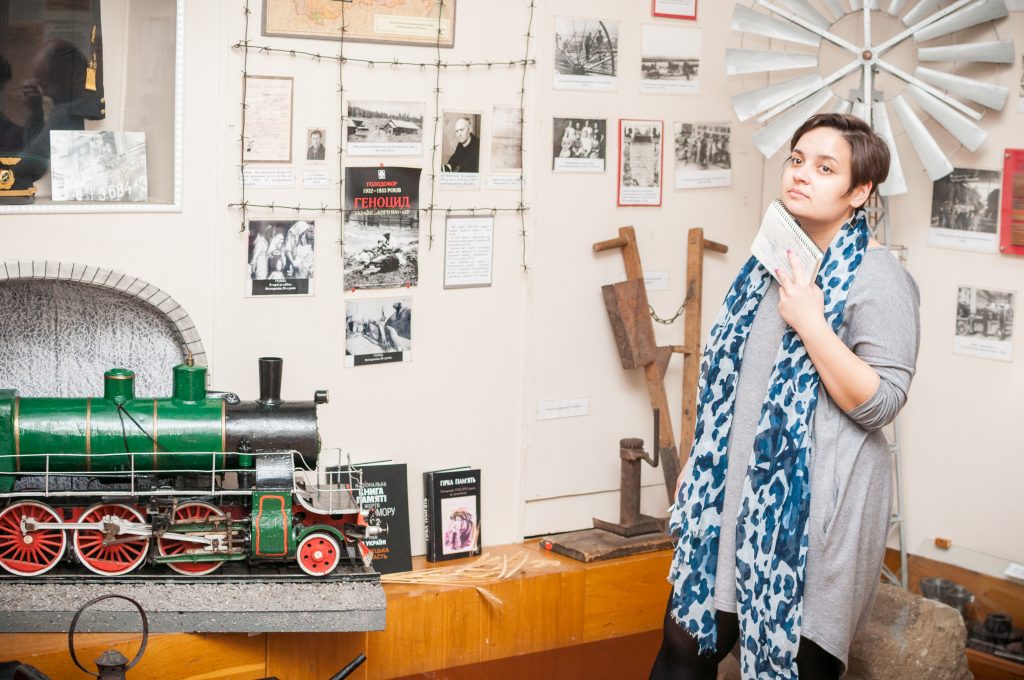 Why does Olha work as head of a budget institution?
Olha has always wanted to do this and almost all her jobs were connected with museums. She has always dreamed of working in a museum, it's her dream, a place where she feels great. As a manager of cultural projects, she has an ambition to create a great institution. It was an opportunity to try her hand in a new field, to take a new challenge. Though budgetary institutions have limited opportunities, they have a huge resource, unlike other project managers, who make projects for a year or two.
This is also a professional challenge for Olha: while working in the museum, she has learned a lot of new things about how the state system works. The most interesting thing is that there are really a lot of resources and there is an opportunity to work with them.
Olha Honchar's motto is "You should see advantages in every disadvantage, turn each crisis into opportunity."