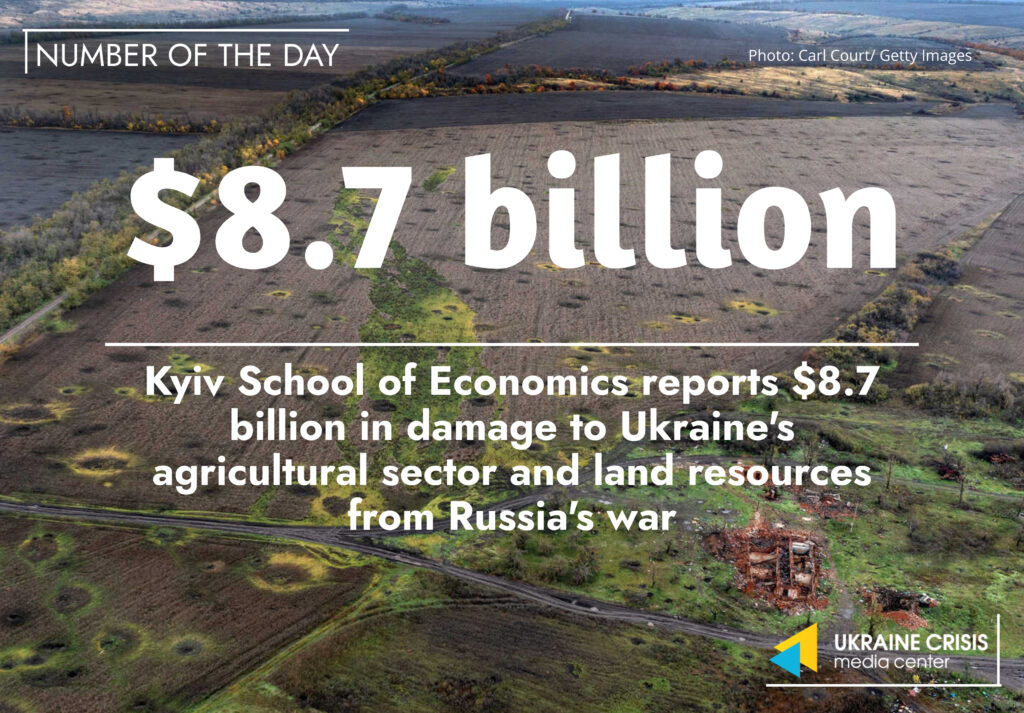 Russia's war on Ukraine has caused $8.7 billion in damage to Ukraine's agricultural sector and land resources, Kyiv School of Economics reports.

Damage to agricultural machinery caused the most loss in the sector, with 109600 units damaged or destroyed.

In addition, the report writes that over 4 million tonnes of finished agricultural products have been destroyed or stolen, amounting as the second most common category of damage in this industry.