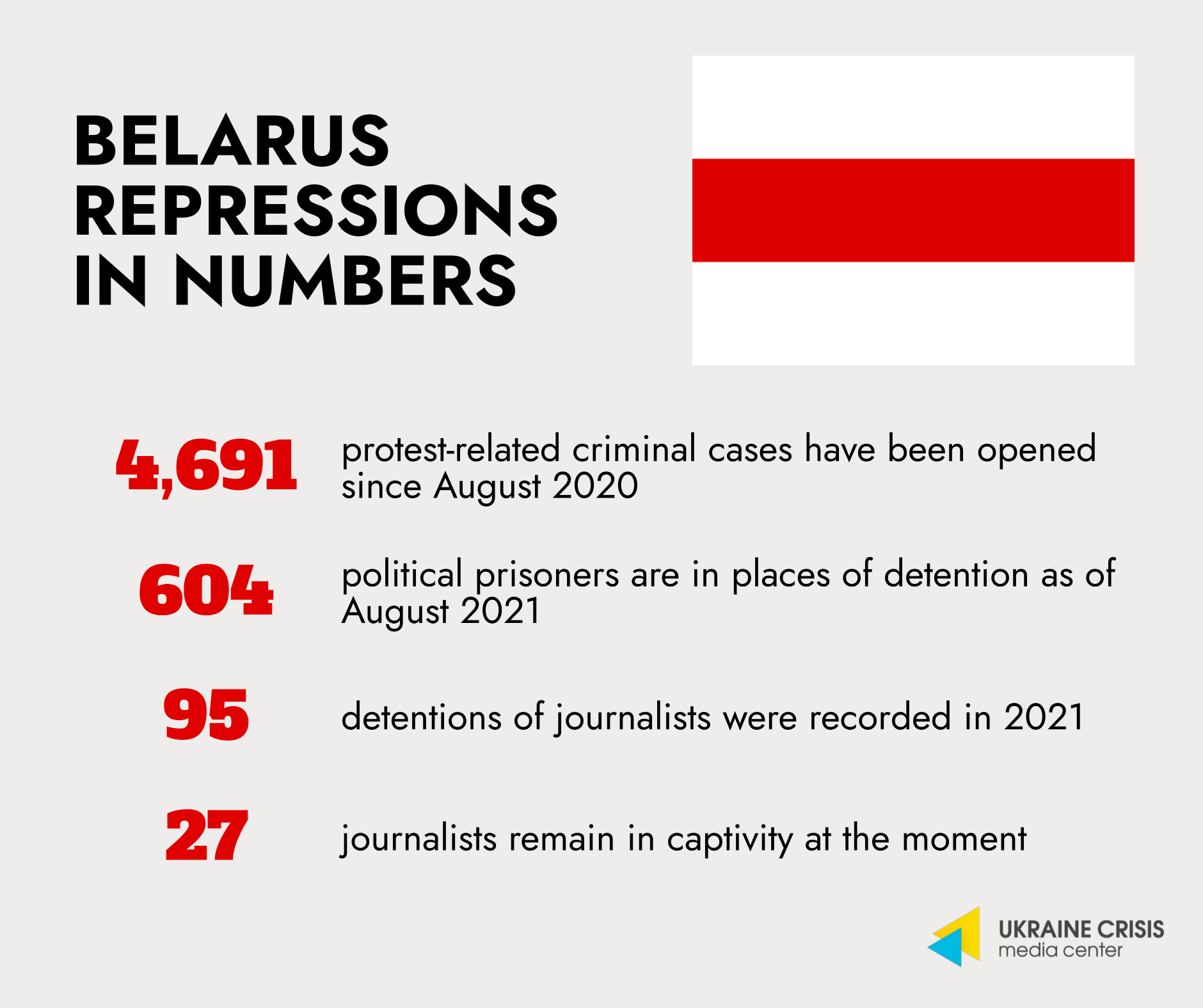 A year has passed since the rigged elections in Belarus, followed by violent persecution of the opposition and pro-opposition forces, independent media, human rights organizations and other civic groups.
The crackdown against civil society has escalated with the sweeping closure of dozens of NGOs this July after a wave of searches and detentions of human rights defenders and civil society activists.
Despite the sanctions imposed by the West, which have been tightened in July following the hijacking of a civil aircraft and detention of journalist Protasevich, Lukashenko's regime continues the repressions.