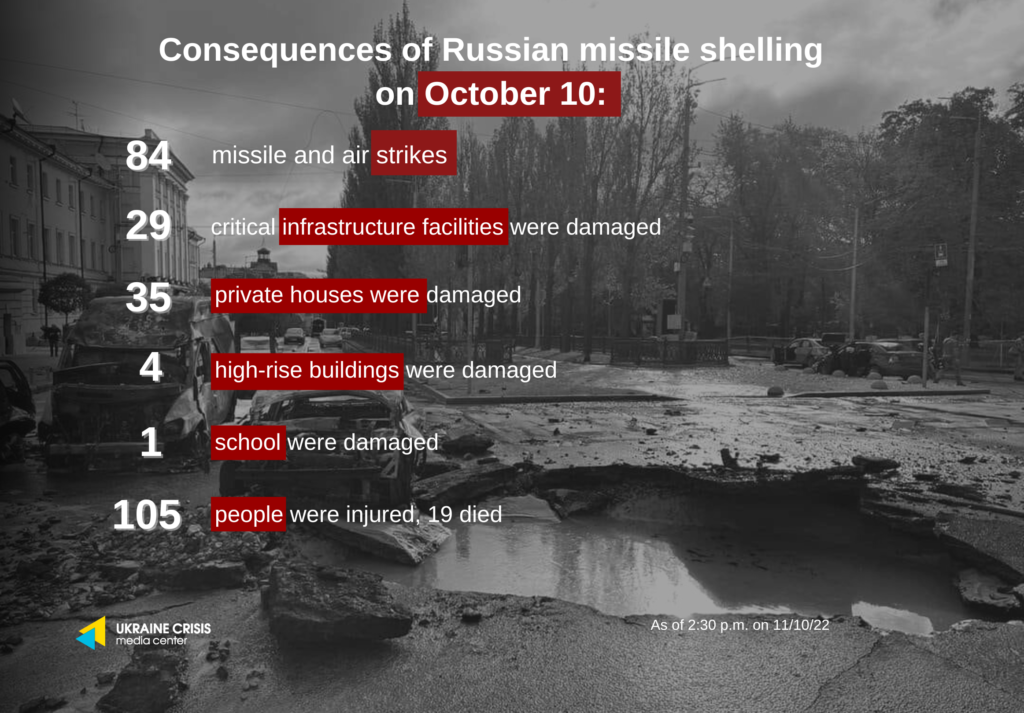 Yesterday, 10.10, the Russians carried out more than 84 missile and air strikes: they struck with cruise, ballistic, anti-aircraft guided missiles and attack UAVs.
Air defense forces shot down 56 aerial targets: 43 cruise missiles and 13 unmanned aerial vehicles.
As a result of yesterday's massive Russian missile attacks, infrastructure and civilians were damaged in more than 12 regions and the capital.
Consequences of Russian missile shelling on October 10:
29 critical infrastructure facilities were damaged,
35 private houses were damaged,
4 high-rise buildings were damaged,
1 school were damaged.
In addition, 105 people were injured, 19 died.
Source: The State Emergency Service of Ukraine