Russian missile strike on Kharkiv hits university, kills one
On the night of July 5 into July 6, Russian missile strikes hit Kharkiv's Novobavarskyi, Kyivskyi, and Osnovyanskyi districts. The Skovoroda National Pedagogic University was heavily damaged. A 40-year-old security guard was killed. The missiles were fired from Russia. The Russian forces strike Kharkiv's residential areas daily.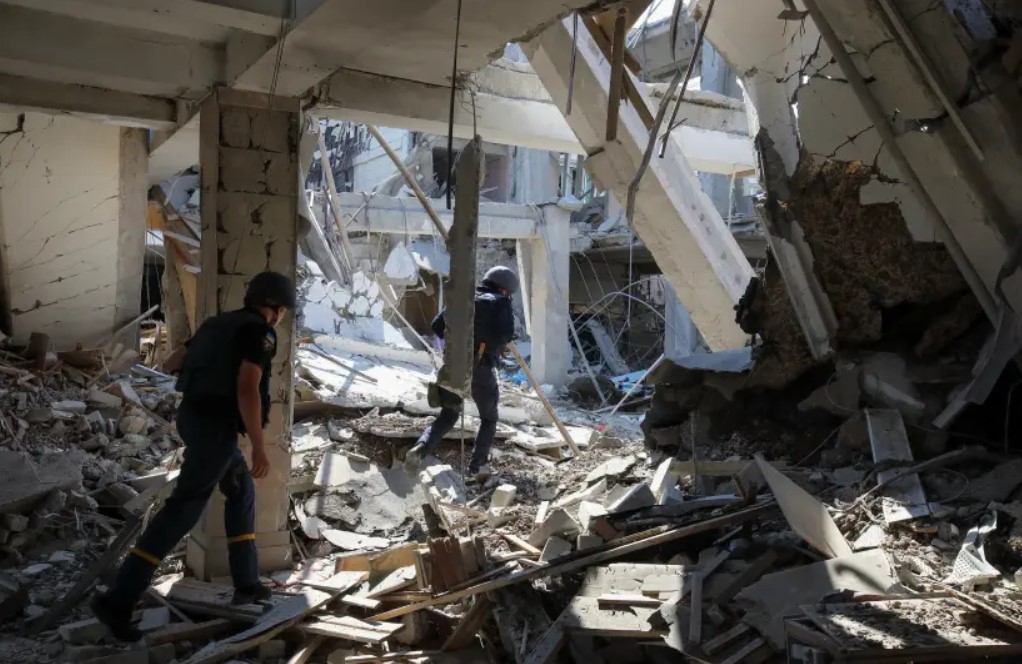 Ukraine embraces tactics to destroy Russia's ammunition depots across the frontline. Here's how it works
The first batch of advanced long-range weapons (including High Mobility Artillery Rocket Systems, or HIMARS) made it possible for Ukraine to break Russia's logistic chains near the frontline. They chains were already not very reliable and technologically advanced. Sending ammunition, food and other supplies to the frontline will become more difficult. Russia's superiority in artillery secures the advance of the Russian forces in Donbas. They use heavy fire and massive destruction as tactics.
Since 2014-2015, Russia built dozens of ammunition depots hidden in civilian buildings near railway stations in the parts of Ukraine it occupies. In the past weeks, Ukraine systematically struck those depots and new ones in the territories that Russia occupied after February 24, 2022. In the past month alone, between June 7 and July 7, the Armed Forces of Ukraine conducted 20 massive strikes against those ammunition depots. The most recent strike was launched today, on July 6 against a target in occupied Kherson.
Fire broke out as a result of the attack, advisor to the head of the Kherson regional military administration Serhiy Khlan said in a Facebook post.
Russia's ammunition depots were located near the railway station. An explosion preceded the fire, local residents said.
Russia sends weekly up to 10,000 tons of ammunition, tanks, howitzers, and fuel to the occupied territories. Russia's ammunition depots and supply centers are now within the range of Ukrainian artillery and missiles. Russia cannot keep ammunition within 100 km from the frontline, and has to stop the trains 90-100 km from the frontline, so that Ukrainian artillery will not hit ammunition depots and echelons. Russia has to rely on trucks to supply its frontline units. At the same time, Russia has already lost more than 1,200 trucks. The rest are in use for several months already. It is a problem to service them somewhere other than in Russia.
Odesa – main Ukrainian port and megapolis on the Black sea during the war. Ukraine in Flames #118
Odesa, once a popular holiday destination on the Black Sea, known for its splendid architecture, sandy beaches, and vibrant nightlife, now lives under the laws of war. Watch Ukraine in Flames #118 to learn how the city residents adapt to the new reality, help their fellow citizens in tough times, support the Armed Forces and bring Ukraine's victory closer.
Speakers:
Roman Kozlovskyi, professor of the Odesa University, local tourism expert
Ievhenia Herasymchuk, participant of Studio 117 drum school, volunteer
Vladyslav Zinkovskyi, journalist in 048.ua local news website
Ievhenia Henova, deputy editor-in-chief of IzbirKom local media
Volodymyr Henyk, local journalist.