Russia fires 2,960 missiles on Ukrainian cities since invasion
"2,960 missiles as of this morning – that's how much Russia managed to launch at our cities. Main targets of the missiles are civilian objects," President Zelenskyi said as he addressed the Asian Leadership Conference in Seoul. Russia aims to intimidate Ukrainians and make them flee their homes. "Surely, that is tactics, Russia's tactics to oust Ukrainians from their cities and put them in fear of the terrorist state," Zelenskyi stated. He earlier said that Ukraine expects to get massive missile defense systems.  
One of the big tasks this year is to secure missile defense, Zelenskyi earlier said.
Five killed as Russia shells Mykolayiv region
Five people were killed as Russia shelled Mykolayiv region from multiple launch rockets.
Russia made 28 strikes. A hospital, and apartment houses were damaged deputy head of the Office of the President Kyrylo Tymoshenko said. An artillery strike in Vitovskyi district killed five civilians, preliminary reports said.
Russia strikes Zaporizhzhia
A missile strike on an industrial facility in Zaporizhzhia injured seven people, deputy head of the Office of the President Kyrylo Tymoshenko said.
The head of the facility ordered the workers into a bomb shelter, allegedly saving their lives, Tymoshenko said. He urged Ukrainians not to ignore air raid alerts.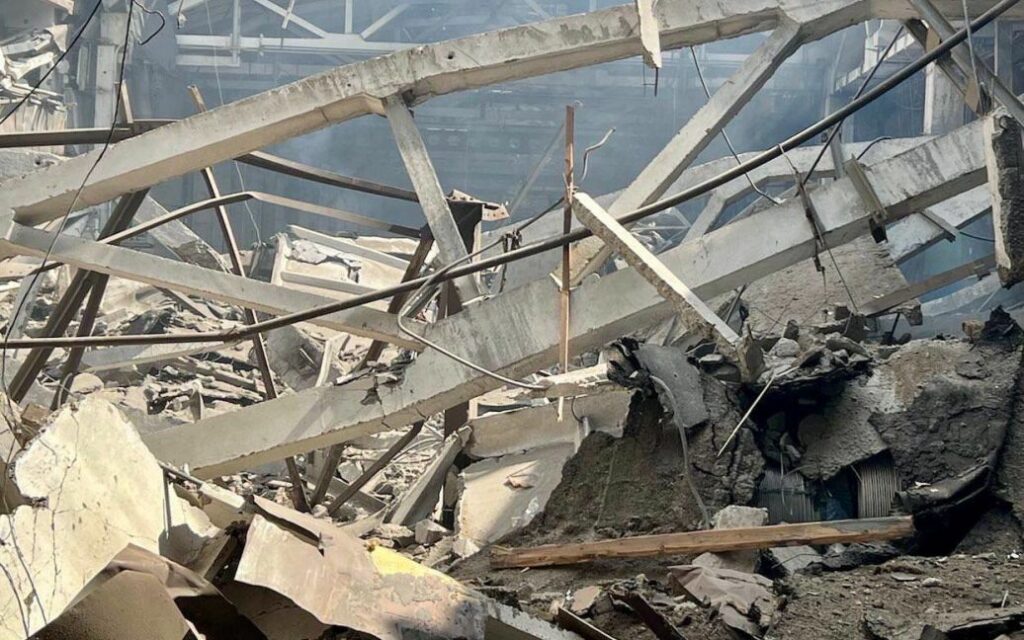 Turkey hosts four-way talks to unblock Ukraine grain exports
On Wednesday, July 13, Ukraine, Russia, Turkey, and the UN met in Istanbul to unblock grain exports from Ukraine's Black Sea ports.
Turkish Defense Minister Hulusi Akar said the parties agreed to create a joint coordination center in Istanbul. They also agreed on main technical details including joint control on entry and exit from ports, Anadolu Agency said.
"We see that the parties are ready to solve this problem," Akar said. The Ukrainian and Russian delegations are set to meet again next week to review the details and sign the final document, he added.
Before the talks on Wednesday, diplomats said details of the plan included Ukrainian vessels guiding grain ships in and out through mined port waters; Russia agreeing to a truce while shipments move; and Turkey – supported by the United Nations – inspecting ships to allay Russian fears of weapons smuggling, Reuters said.
Talks to unblock Ukrainian grain exports are entering their final phase, Ukraine's Minister of Foreign Affairs Dmytro Kuleba said.
Russia purposefully blocks Ukrainian ports and maritime traffic in the Black Sea. It also seeks to disrupt grain exports by rail by conducting missile strikes against elevators, and rail network. Missile strikes also set grain fields ablaze. The Kremlin demanded to lift sanctions from Russia in exchange for unblocking ports to get the grain out of Ukraine.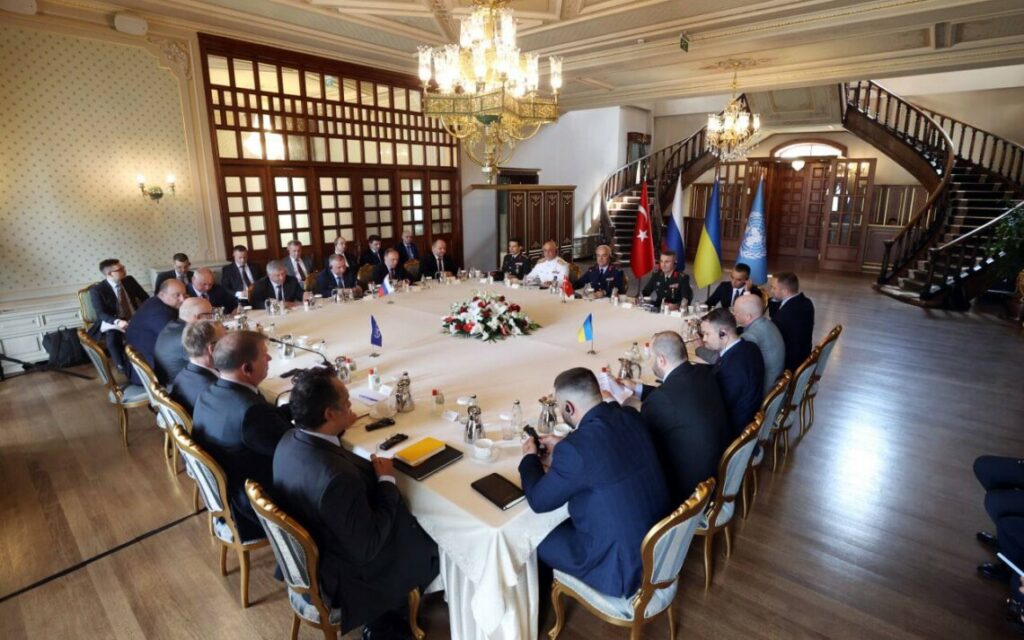 International journalism in Ukraine during the Russian war. Ukraine in Flames #125
Russia's full-scale war against Ukraine is often called the most documented in history up to date, and the international journalists have played a huge part in spreading the truth about Russian atrocities and countering disinformation. Despite the high risk of getting killed or injured in Russian attacks, kidnapped and tortured in the occupied territories, foreign journalists keep doing their vital work, and Ukraine In Flames #125 is devoted to them:
Speakers:
Mikel Ayestaran, Spanish freelance journalist
Romain Huët, Researcher, Associate professor at Université Rennes 2
Mykola Balaban, Deputy Head of the Center for Strategic Communications and Information Security of Ukraine