Ukraine begins grain exports, security control is on partners, Zelenskyi says
Ukraine did everything possible for grain exports to begin, while control of commitment to deal by Russia in particular is on Turkey and the UN, Ukrainian President Volodymyr Zelenskyi said at a news conference with Guatemalan President Alejandro Giammattei. 
Russia has immediately breached the deal, Zelenskyi reminded, as its forces struck the port of Odesa hours after the agreement was signed in Istanbul. Ukraine has everything ready to begin export shipments.
The Russian attack on the port of Odesa did not alter Ukraine's navigation plan in the Black Sea. If there is a threat to commercial vessels, the plan can be suspended, Minister of Infrastructure of Ukraine Oleksandr Kubrakov said at a news conference at Media Center Ukraine – Ukrinform.
"It is important to us, and to the whole of the civilized world. If anything goes wrong in the Black Sea, the initiative will be suspended," Kubrakov said. "We signed a deal with the UN and Turkey. They are the sides to guarantee security. If they guarantee security, the agreement will work. If they do not, it will not work," he added.
Commercial vessels would be organized into convoys accompanied by Ukrainian ships. That may happen within days, Kubrakov said.
Russian troops at all levels desert posts, refuse to fight, Pentagon says
The Russian troops at all levels desert posts and refuse to fight in Ukraine, said a senior defense official during a background briefing at the Pentagon. "We continue to see increased signs of discipline and morale problems in the Russian army," the military official said.
When it comes to Russian morale, the official said there are many reports that detail soldiers at all levels deserting posts or refusing to fight. "We continue to see that in reflections and conversations with Ukrainians that affirm that," the official added.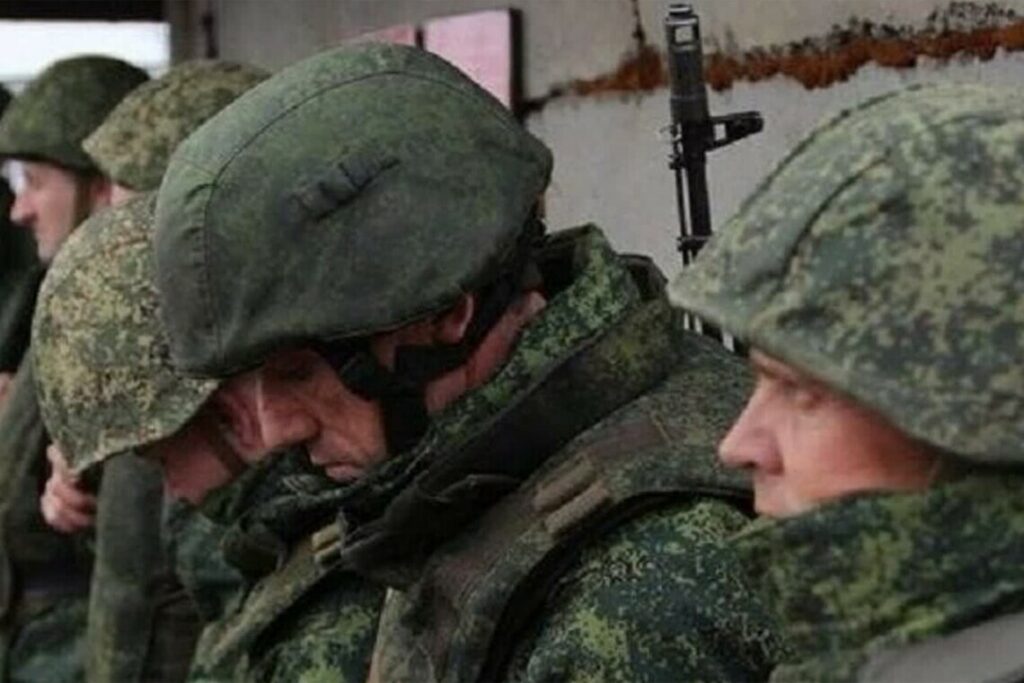 Kharkiv fortifies pierced by attacks
On the night of July 24 into July 25, more than 20 explosions were heard in Kharkiv, mostly in the south-east of the city. Explosions were also reported in Mykolayiv. No further details were available from media reports. Responding to incessant attacks on the city, the Kharkiv city council announced plans to install concrete bomb shelters near public transportation stops. "In the next two-three weeks, we'll begin to install safe public transportation stops. These will be constructions of steel and concrete located near the stops where [people] could find a cover during air raid alerts indicating the danger of artillery attacks. These shelters proved to be effective in Israel offering protection against ordnance and fragments," mayor of Kharkiv Ihor Terekhov said.   
The city council chose 25 sites with the highest density of people to install the shelters.
Explaining Ukraine podcast. Russia bombs Odesa after signing grain deal. Weekly digest, 18-24 July
Agreements aimed to unblock Ukrainian grain exports were signed this week in Istanbul. The very next day, Russia attacked Ukraine's most critical port in Odesa. The three port complexes of Odesa are key to export Ukrainian food worldwide. This is the weekly digest of the "Explaining Ukraine" podcast. Hosts: Volodymyr Yermolenko, Ukrainian philosopher and journalist, chief editor of UkraineWorld.org, and Tetyana Ogarkova, Ukrainian scholar and journalist, in charge of international outreach at the Ukraine Crisis Media Centre.
Harvest of war: How Russia destroys Ukrainian agriculture and food security. Ukraine in Flames #136
As Russia has violated a "grain corridor" deal signed by Ukraine, the UN, Turkey and Russia itself in Istanbul on Friday July 22, concerns about global food security keep rising. Firing missiles on the port city of Odesa that is to play an important role in the grain export process, Moscow demonstrated it is being committed not to the deals it signed, but to using food as a leverage for international blackmail. This process, impacting millions of people worldwide, started along with the large-scale invasion that was accompanied by the destruction of agricultural facilities, undermining the sowing campaign and stealing Ukrainian gram. Watch Ukraine in Flames #136 to learn how Russia destroys Ukrainian agriculture and food security.
Speakers:
Taras Vysotskyi, Deputy Minister of Agrarian Policy and Food of Ukraine
Oleh Nivyevskyi, associate professor, Vice President of Economic Education at the Kyiv School of Economics
Serhii Mazur, mayor of the Balta community of Odesa region
Ukraine vs Russian propaganda during the war. Ukraine in Flames #135
Heart of Azov: City of Berdiansk under Russian occupation. Ukraine in Flames #137