Ukraine holds virtual summit of Crimea Platform, more than 60 countries participate
On Tuesday, August 23, Ukraine hosted the second summit of the Crimea Platform. It was held virtually because of the war.
Launched by the Ukrainian government as an international negotiation platform, the Crimea Platform pursues the goal of deoccupation of the peninsula. Last year, representatives of all NATO and EU member states gathered in Kyiv for the inaugural summit of the Crimea Platform that, among the rest, infuriated Russia. Forty-six delegations took part in the founding summit. It was a matter of principle to hold the second summit even in times of a war, Ukraine's Foreign Minister Dmytro Kuleba said. "We want to send a clear signal: even if, in theory, the enemy stands outside Kyiv again, we will still be projecting deoccupation of Crimea. We have to think strategically despite all difficulties. The time will come for us to deoccupy our territories. That's what a summit of the Crimea Platform signals," the Minister said.   
Ukraine will restore its sovereignty over Crimea and will become an EU member with Crimea as part of its territory, Ukrainian President Volodymyr Zelenskyi said as he opened the second summit of the Crimea Platform in Kyiv.
"Ukraine does not launch strike on civilians either in the foreign territory, or in the temporarily occupied areas of Ukraine," Zelenskyi said. 
The Ukrainian military knows location of the hostile military sites in the occupied territory, he added.
Ukraine is ready to hold demilitarization of Crimea, Prime Minister of Ukraine Denys Shmyhal said.
"Today, Crimea is one of the sites from which [Russia] launches attacks on Ukrainian cities that kill Ukrainians. Russia's military infrastructure in Crimea makes it a legitimate military target. Ukraine is ready to demilitarize Crimea and remove those threats for Ukraine and entire Europe," Shmyhal said.
Ukraine would welcome Russia's voluntary withdrawal of troops and materiel from Crimea and other temporarily occupied territories, the Prime Minister said.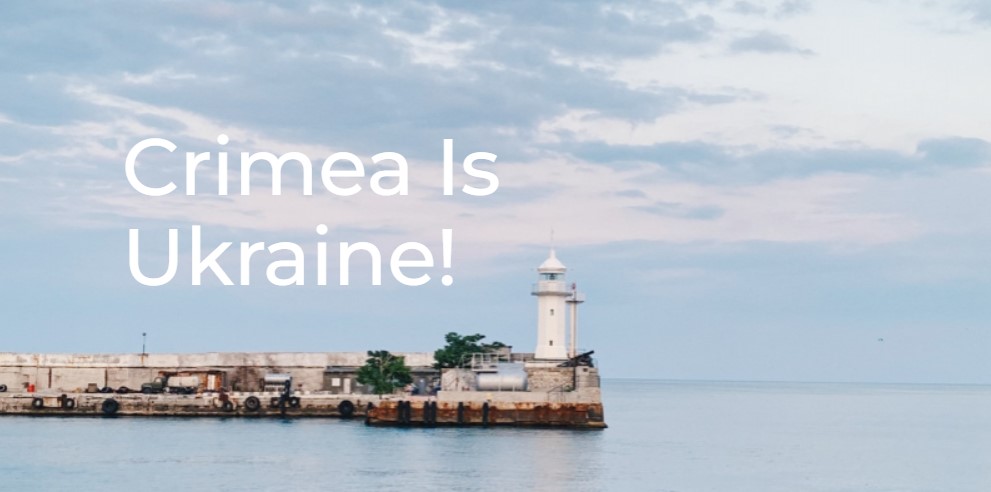 Ukraine submits urgent demands to ECHR to prevent show trials for Azovstal defenders
On Tuesday, August 23, Ukraine's Ministry of Justice and Ministry of Foreign Affairs said in a statement they had submitted a number of new urgent demands to the European Court of Human Rights (ECHR) in relation to the Ukrainian fighters at Azovstal steel plant. 
Ukraine demanded that urgent measures be taken under Rule 39 to prevent torture and the so-called "tribunals" – show trials for the Ukrainian service members, Azovstal defenders. The demands were submitted as part of a case Ukraine earlier filed against Russia.
"Ukraine demands that urgent measures be taken to prevent the use of Ukrainian defenders in the so-called 'tribunals' and show trials staged by the Russian occupying forces," the statement reads.
Ukraine also asked the ECHR to pressure Russia to provide information on the living conditions and medical treatment of the Ukrainian prisoners of war.
Mariupol's defenders are captured combatants and have the status of war prisoners, Ukraine's Minister of Foreign Affairs Dmytro Kuleba said. The Geneva Conventions guarantee humane treatment of the prisoners of war.
Explaining Ukraine podcast. Kharkiv: missile strikes every night
Kharkiv, Ukraine's second largest city, is under Russian missile strikes every night. Situated 40 km from the Russian border, the city is wounded but remains strong. We went to Kharkiv with a volunteer and cultural trip. We're telling you the Kharkiv story in a new episode of our "Explaining Ukraine" podcast. — Hosts: Volodymyr Yermolenko, Ukrainian philosopher and journalist, chief editor of UkraineWorld.org, and Tetyana Ogarkova, Ukrainian scholar and journalist, in charge of international outreach at the Ukraine Crisis Media Centre.
Crimea Unchained? First anniversary of the Crimean Platform. Ukraine in Flames #165
Speakers:
Valeriy Chaly, Chair of the UCMC Board, Deputy Minister for Foreign Affairs of Ukraine (2009-2010), Ukraine's Ambassador to the USA (2015-2019) 
Refat Chubarov, Chairman of the Crimean Tatar Mejlis
Eskender Bariev, member of the Crimean Tatar Mejlis, Head of the Crimean Tatar Resource Center
Maria Tomak, Head of the Crimea Platform Department at the Mission of the President of Ukraine in the Autonomous Republic of Crimea