As Russia launches largest missile strike on Ukraine, air defenses intercept more than 70 rockets, some hit targets
In the early afternoon on November 15, an air raid alert was declared across all of Ukraine's territory. Russia launched roughly 100 missiles in what the Ukrainian Air Force said was the largest strike since the invasion, exceeding the October 10 attack.
Missiles hit targets in several regions. In Kyiv's central Pechersk district, two apartment buildings were damaged. The attacks caused multiple emergency blackouts across the country.
Deputy head of the Office of the President of Ukraine Kyrylo Tymoshenko said that 90 missiles were fired, of which 70 were shot down by air defenses. The attacks caused power outages to more than seven million people, he added.
"The enemy launched more than 90 missiles on Ukraine, of which 70 were intercepted by Ukraine's air defenses. Fifteen energy infrastructure facilities were damaged as some of the missiles hit targets," Tymoshenko said. Near Kyiv, Ukraine's air defenses intercepted 18 of the 21 missiles.
Following the attacks, Kyiv and a number of regions experience power outages, Tymoshenko said, including Vinnytsia, Volynska, Donetsk, Dnipropetrovska, Zhytomyr, Kyiv, Kirovohradska, Lviv, Poltava, Rivne, Sumy, Ternopil, Kharkiv, Khmelnytskyi, Cherkasy, Chernivtsi, and Chernihiv regions.
Multiple power outages reported in Moldova following Russia's missile attacks on Ukraine
On the evening of Tuesday, November 15, Moldova's power supply from Romania was halted causing power outages in some areas, European Pravda said, quoting Moldova's NewsMaker and TV8.
Power supply from Romania was halted at around 16:40 local time, the power grid operator Moldelectrica said.
The power line Isaccea-Vulcanesti-Cuciurgan Power Plant that supplied electricity from Romania to Moldova stopped operating, the operator's web site showed.
Russian missiles cross into Poland, killing two
Two Russian missiles hit an area where grain was drying in Przewodów, a Polish village near the border with Ukraine, a Radio Zet correspondent reported. Two people were killed. The police, prosecutors and military arrived on site.
Polish Prime Minister Mateusz Morawiecki convened an emergency meeting of security and defense ministers. Poland did not officially confirm that the incident was linked to Russia's attack. A senior U.S. intelligence official said missiles crossed into NATO member Poland and killed two people, Associated Press said.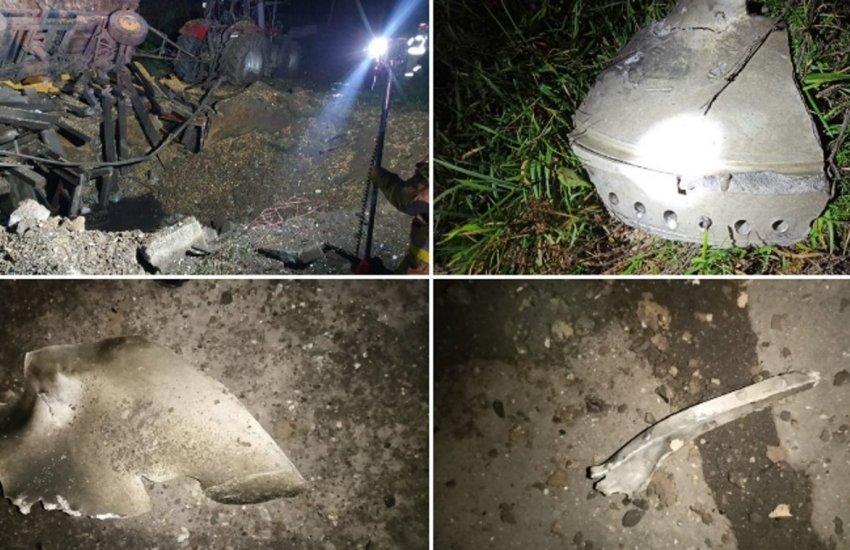 Does Russia steal art from Ukraine? Ukraine in Flames #249
Art and folklore expert Milena Chorna, Ukrainian Institute's Head of Academic Programs Oleksandra Gaidai, director of Kherson's Shovkunenko Regional Art Museum Alina Dotsenko, and researcher of the Kherson Regional Museum of Local Lore (2002-2017) Andrii Lopushynskyi discuss Russia's theft of Ukrainian art in Kherson and other Ukrainian territories that were under occupation.
Should Ukraine ban Moscow church? Ukraine in Flames #250